How to Care for Linen & Cotton
September 21, 2022
Makeup, salad dressing...red wine? Laundry tips for keeping your cotton and linen clothes looking great for years to come.
There's a reason we rely on natural fibers like cotton and linen season after season. They're durable, breathable—and when temperatures rise, nothing feels better against your skin.
Sure, linen wrinkles and cotton can shrink, but rest assured—our fabrics are anything but fussy. With just a little bit of know-how, you no longer have to sweat laundry day. Below, see our simple steps for extending the life of your clothes.


1. CHECK YOUR LABELS
Most linen and cotton pieces can be safely machine washed, but we always recommend referencing individual care labels first. Certain details—lining, embellishments, dyes and prints—may require special care.


2. PRETREAT STAINS
When it comes to removing stains, there are a few important things to know:
Fresh stains are easier to remove than old ones, so the faster you treat that ketchup splatter, the more successful you'll be.
It's always a good idea to test stain removers on a hidden area of the garment—like an inside seam—for colorfastness.
Never put stained garments in the dryer. Heat can set the stain for good.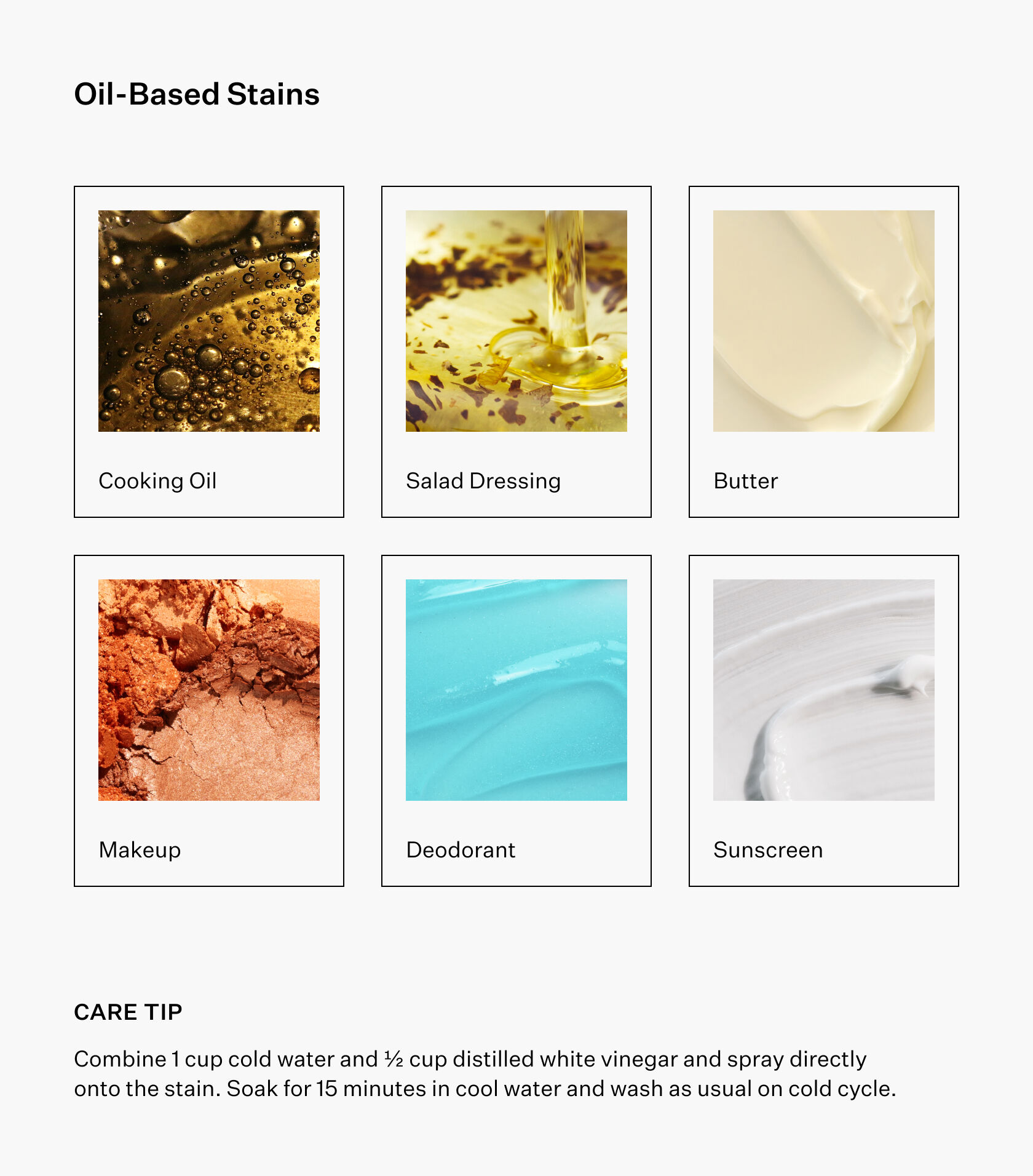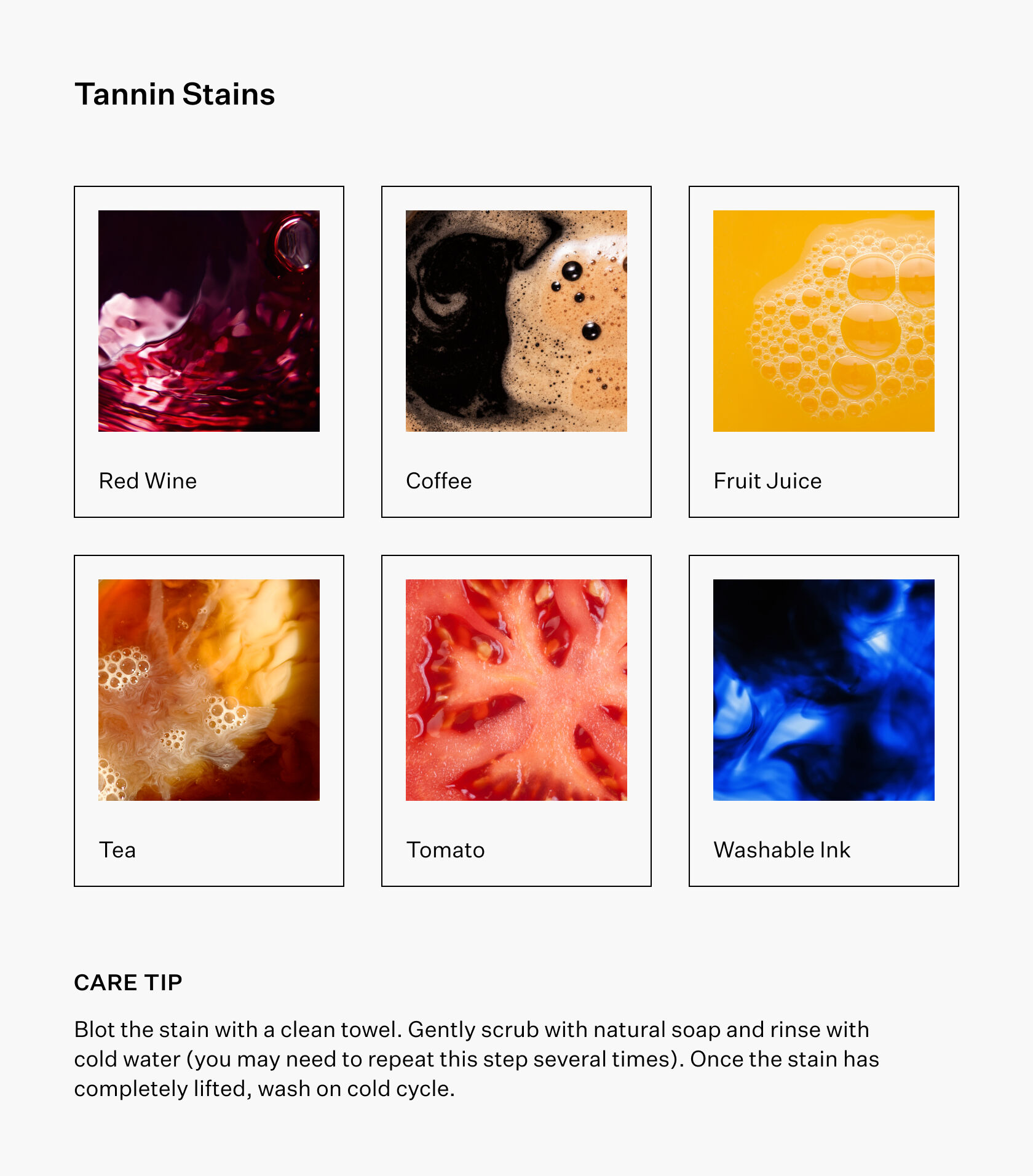 3. CHOOSE NATURAL DETERGENT
Mild is best. Opt for natural, plant-based ingredients—they're gentler on your clothes, your skin and the environment. Our design studio recommends Tangent GC's Hypoallergenic Detergent.
Another tip: Avoid chlorine bleach, which can weaken fibers over time and cause yellowing. To brighten dingy whites, try a safer alternative such as oxygen bleach.
4. WASH COLD

We always recommend washing linen and cotton with cold water. It's the best way to prevent fading and shrinking—plus it's the most environmentally friendly option.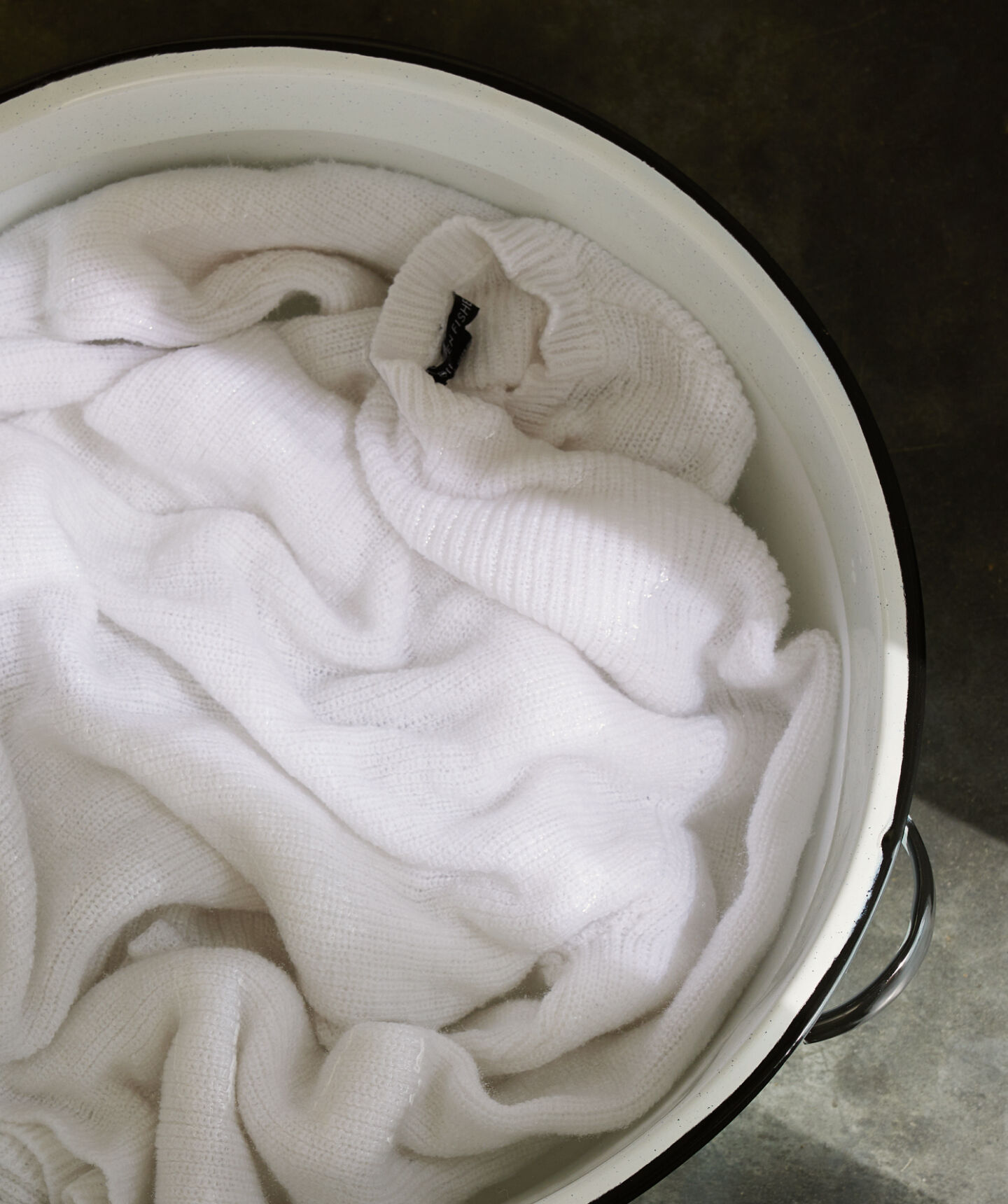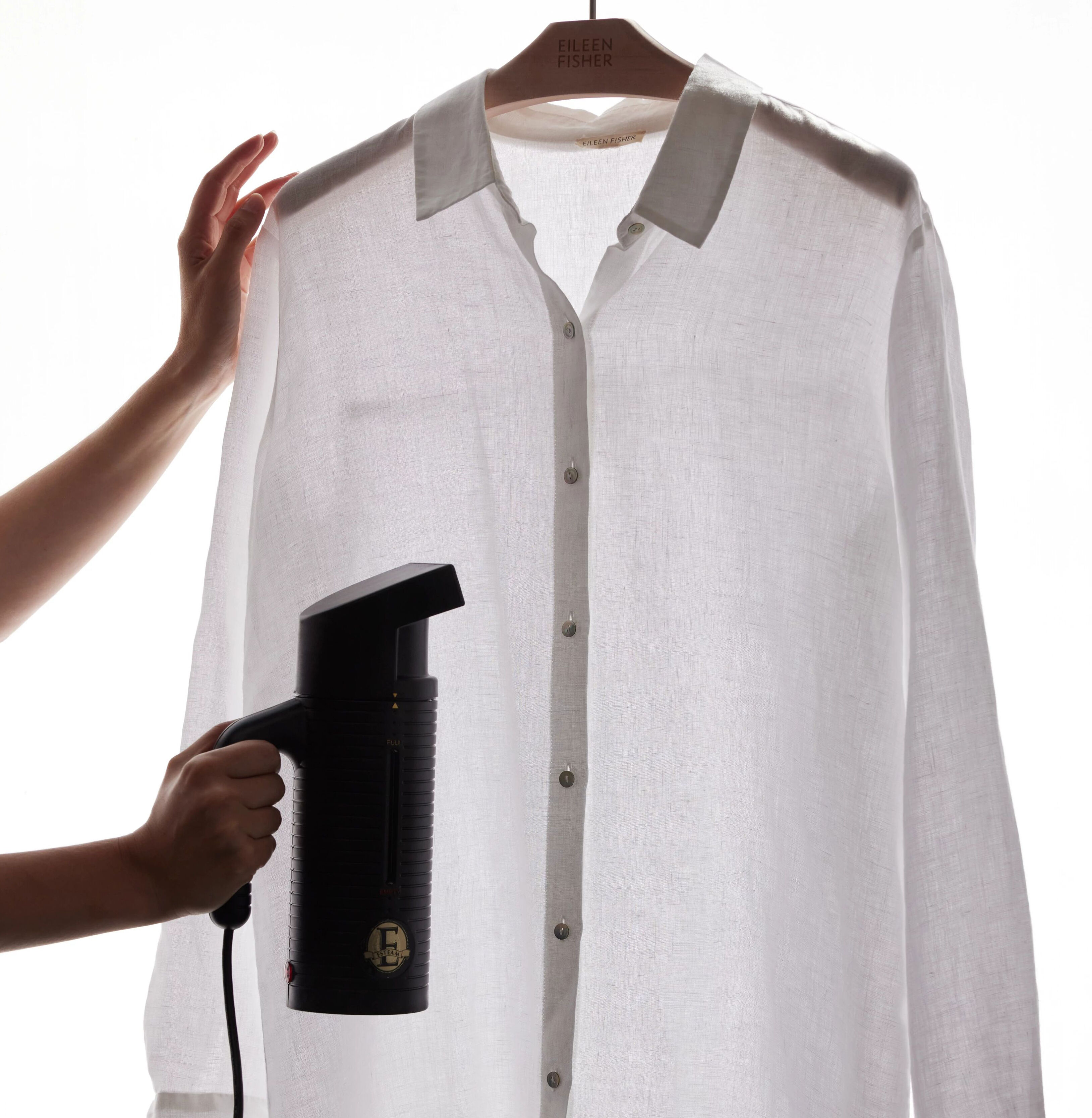 5. HANG DRY OR TUMBLE LOW—YOU DECIDE
To keep your cotton and linen clothes in near-perfect condition (and reduce your carbon emissions), line drying is your best bet. Just don't forget to hang your garment in the shade or turn it inside out to prevent fading.
Or you can do as Eileen does and throw your clothes in the dryer on low heat—she likes the way the fibers soften and relax over time.
6. STEAM
Let's face it: Linen and many finer cotton weaves are prone to wrinkling. If you want to keep things crisp, it might be time to invest in a steamer—they're easy to use, convenient and pose no risk of singeing your favorite blouse. Mist your garment before steaming to help release any creases that have already set.
Our favorite alternative? Embrace the rumpled look. Effortless is always in style.
7. STORE OFF SEASON
Place off-season cotton and linen clothing in breathable canvas bags and store in a cool, dry place. Never store garments in plastic bins, which can trap moisture and cause mildew to grow.