Waste No More: The Art of "Painting" with Old Clothes
August 3, 2021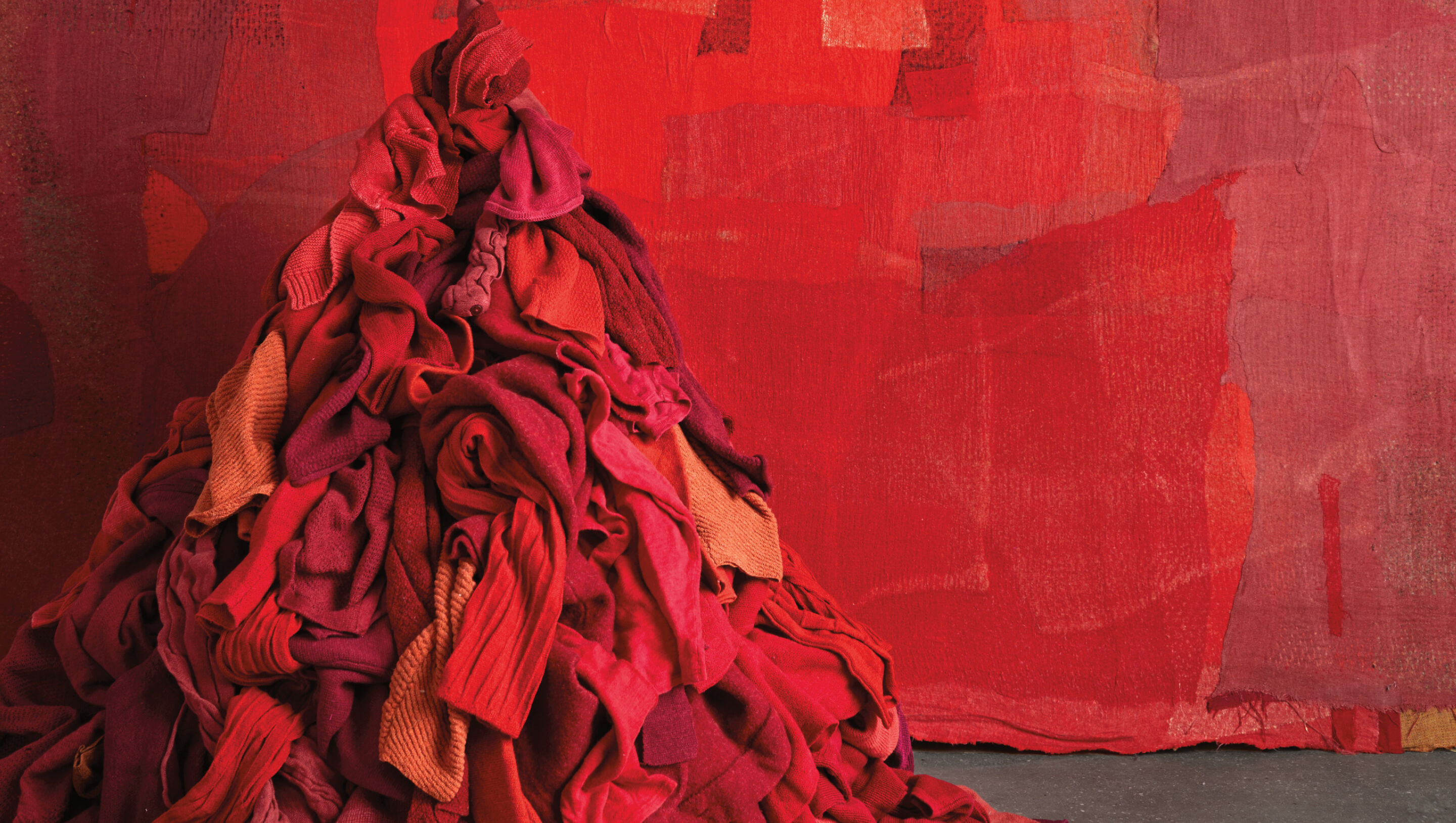 Where others see waste, we see possibility. Learn how our

Waste No More team breathes

new life into worn-and-torn garments.


We design our clothes to stand the test of time, but nothing, not even your favorite sweater, lasts forever. That's why in 2009 we created our Renew clothing take-back program—it's part of our vision for a future without waste.
Many of the pieces we take back are in great condition, ready to be resold online and in our Renew stores. Others are ripped, torn or stained—and require a little creativity to keep them in the cycle of use. That's where our Waste No More team steps in. Using textile waste as raw material, our skilled artisans find possibility in the repurposed, transforming damaged clothes into one-of-a-kind works of art. We hope it inspires you to see the beauty in your old clothes.
"The business of recycling can set companies free from their own commercial rules, leaving space for innovation and creation."
-Lidewij Edelkoort
1. COLLECTING THE MATERIALS
Clothes from our Renew take-back program that are damaged beyond repair are given new life as raw materials for works of art.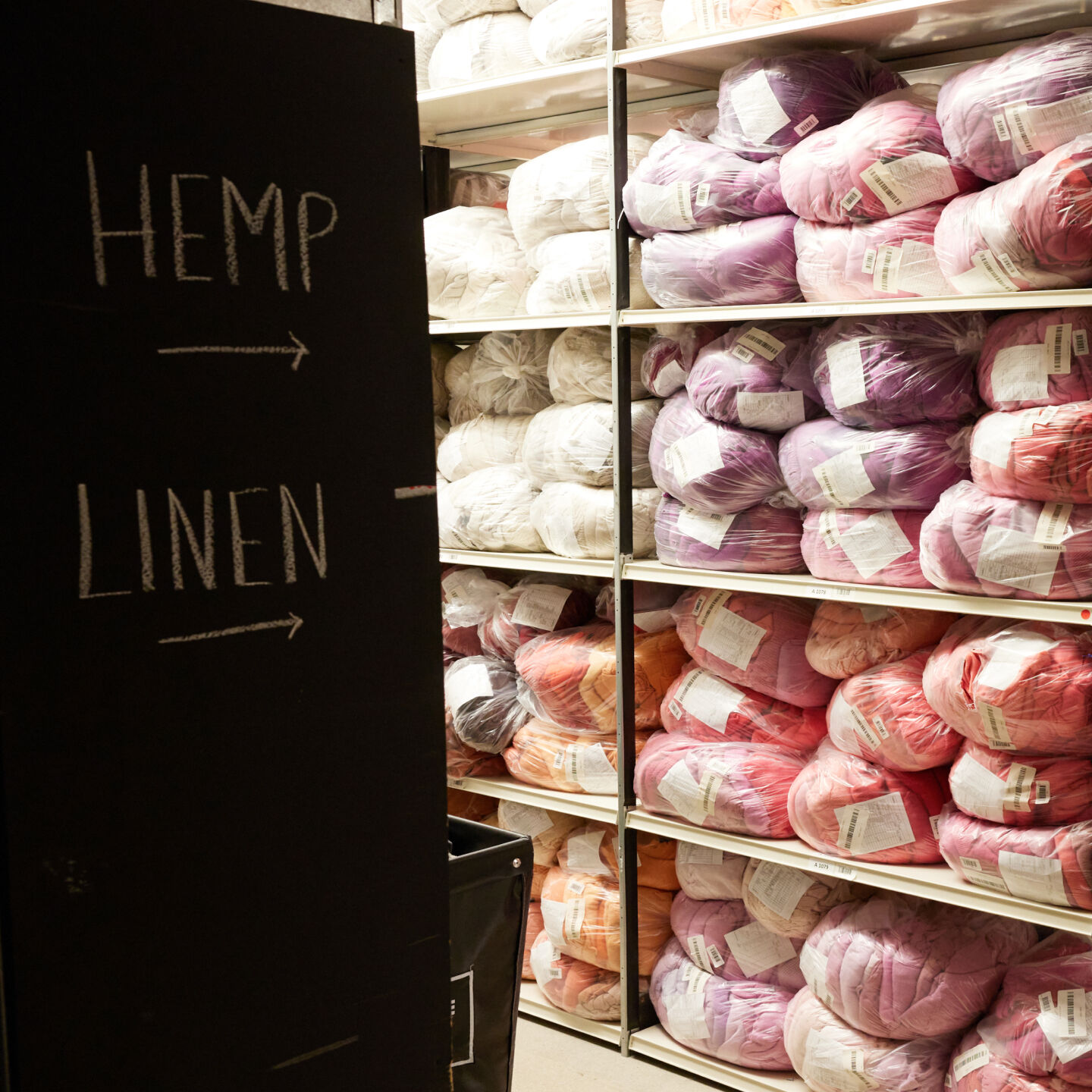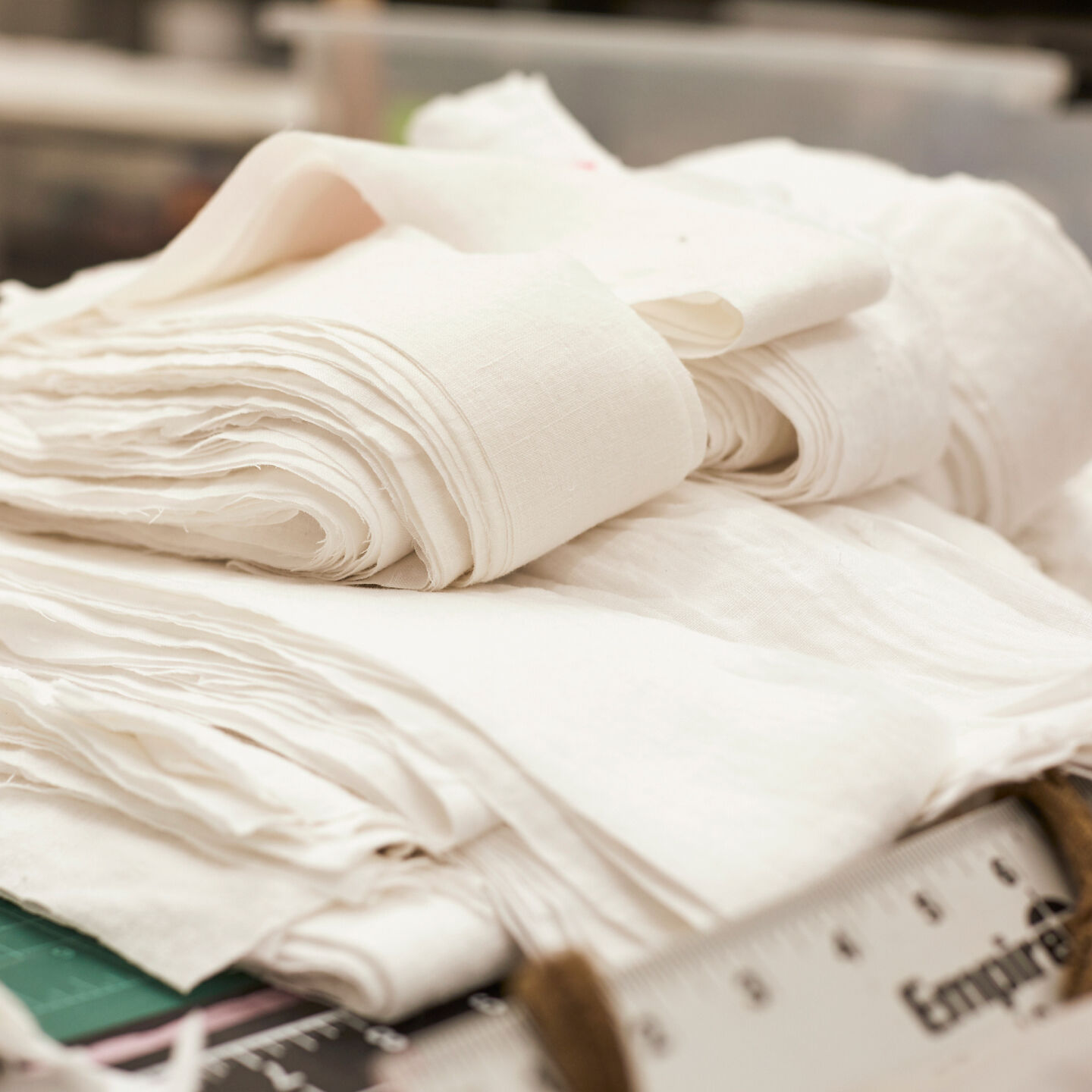 2. BUILDING A PALETTE
Like a painter chooses paints, trimmed fabric panels are carefully selected to create color harmonies. The randomness of the waste stream—rising and falling tides of colors—means that our team must work with a limited palette.
3. MIXING THE "PAINT"
Fabric scraps are hand sorted to be used as details or accents in the composition. There is no cutting room floor—all panels, buttons, tags and zippers are used or saved for a yet-to-be discovered purpose.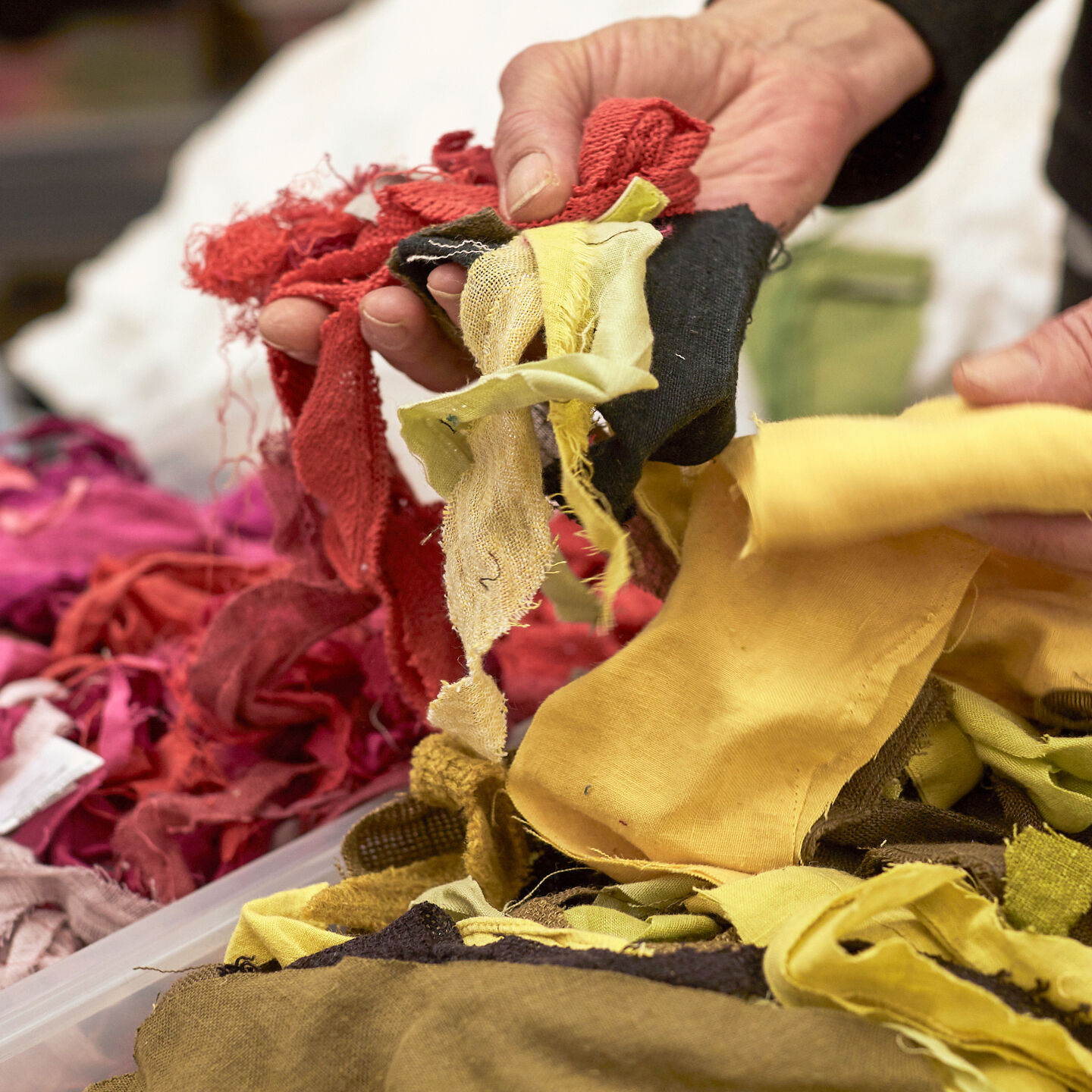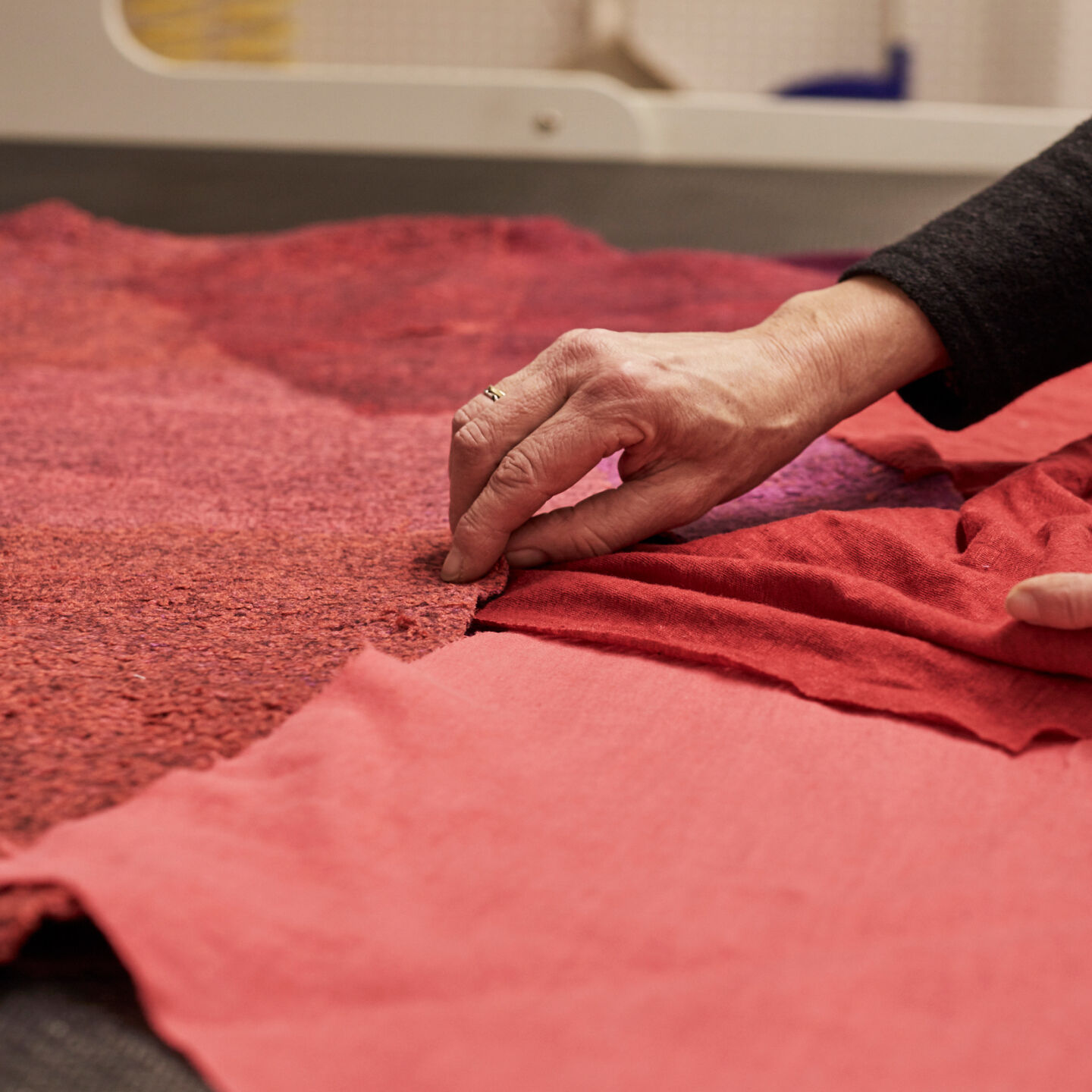 4. CREATING THE COMPOSITION
Large-scale paintings are composed by intuitively layering the materials—fabric panels, scraps and even full garments—to create patchwork or abstract designs.
5. FELTING THE CANVAS
The composition is fed into a large needle-punch machine—a process that uses no water and little energy and has virtually no environmental impact. While the practice of felting is age old, what's new is how we've transformed an industrial technology into a scalable, design-driven solution for textile waste.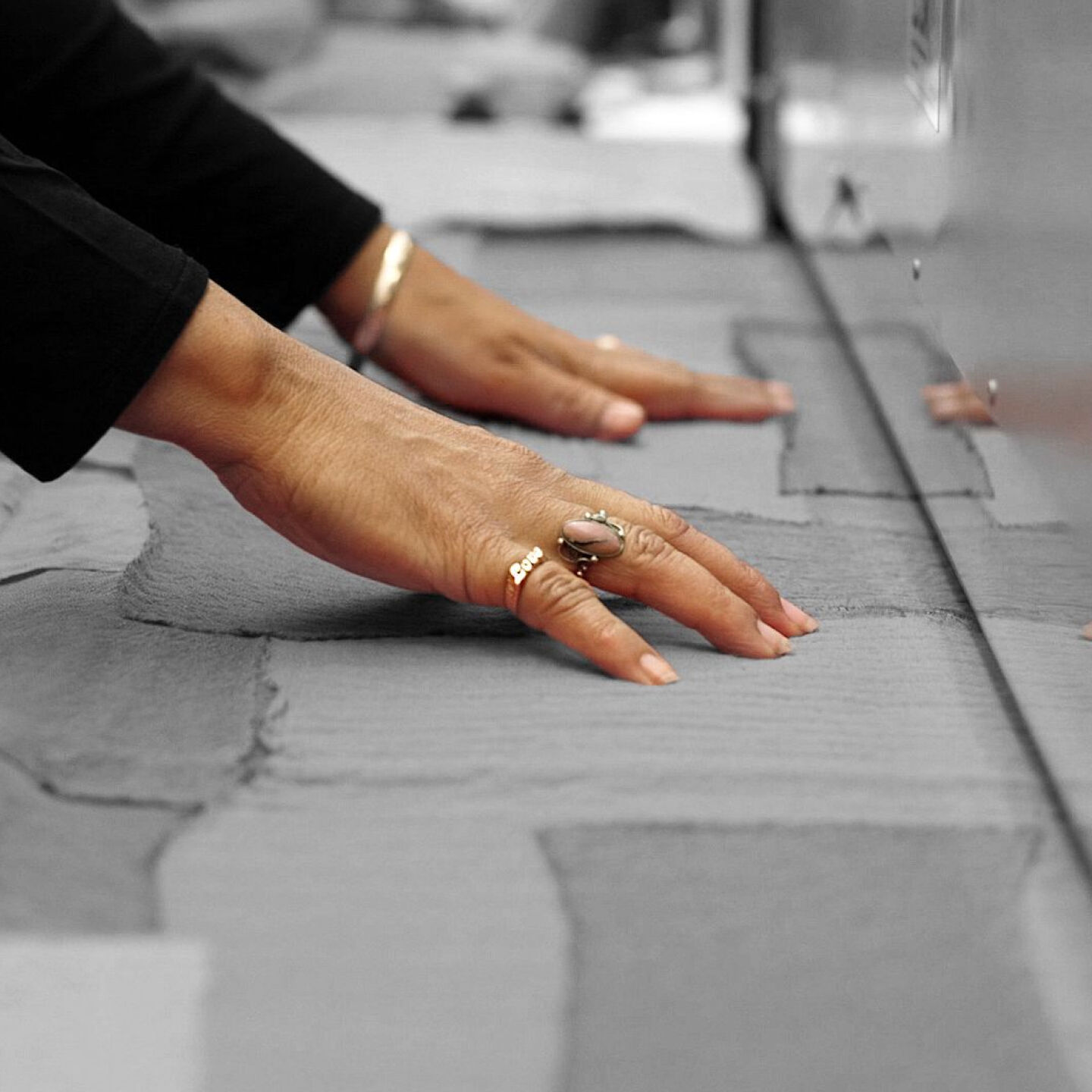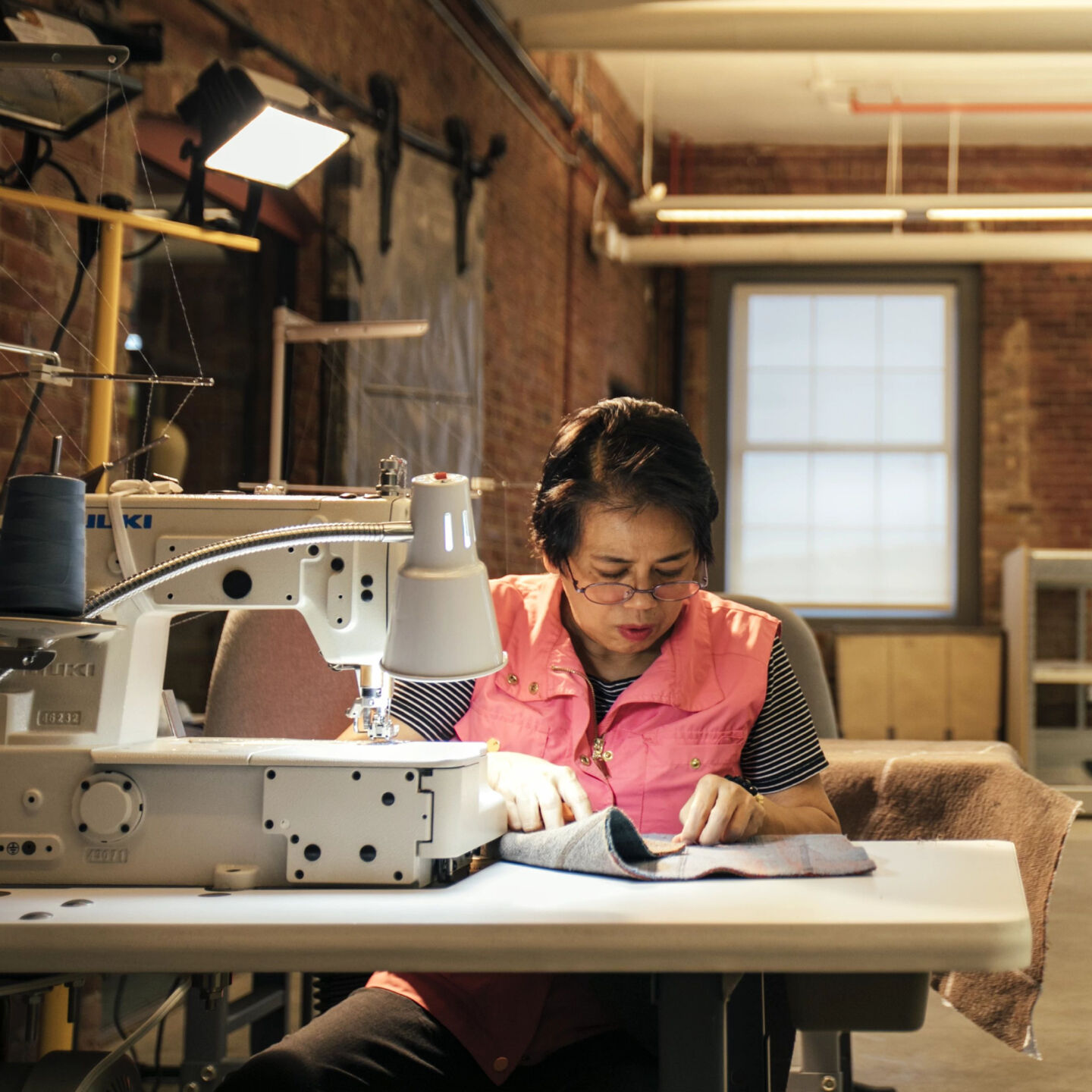 7. SEWING THE DESIGN
Small-scale production is handled by talented artisans at our headquarters in Irvington, New York. Each piece is truly one of a kind.
"We want to create an industry that actually helps restore the planet. For us, it all starts with taking responsibility for what we make—and where it ends up. We believe the future is circular."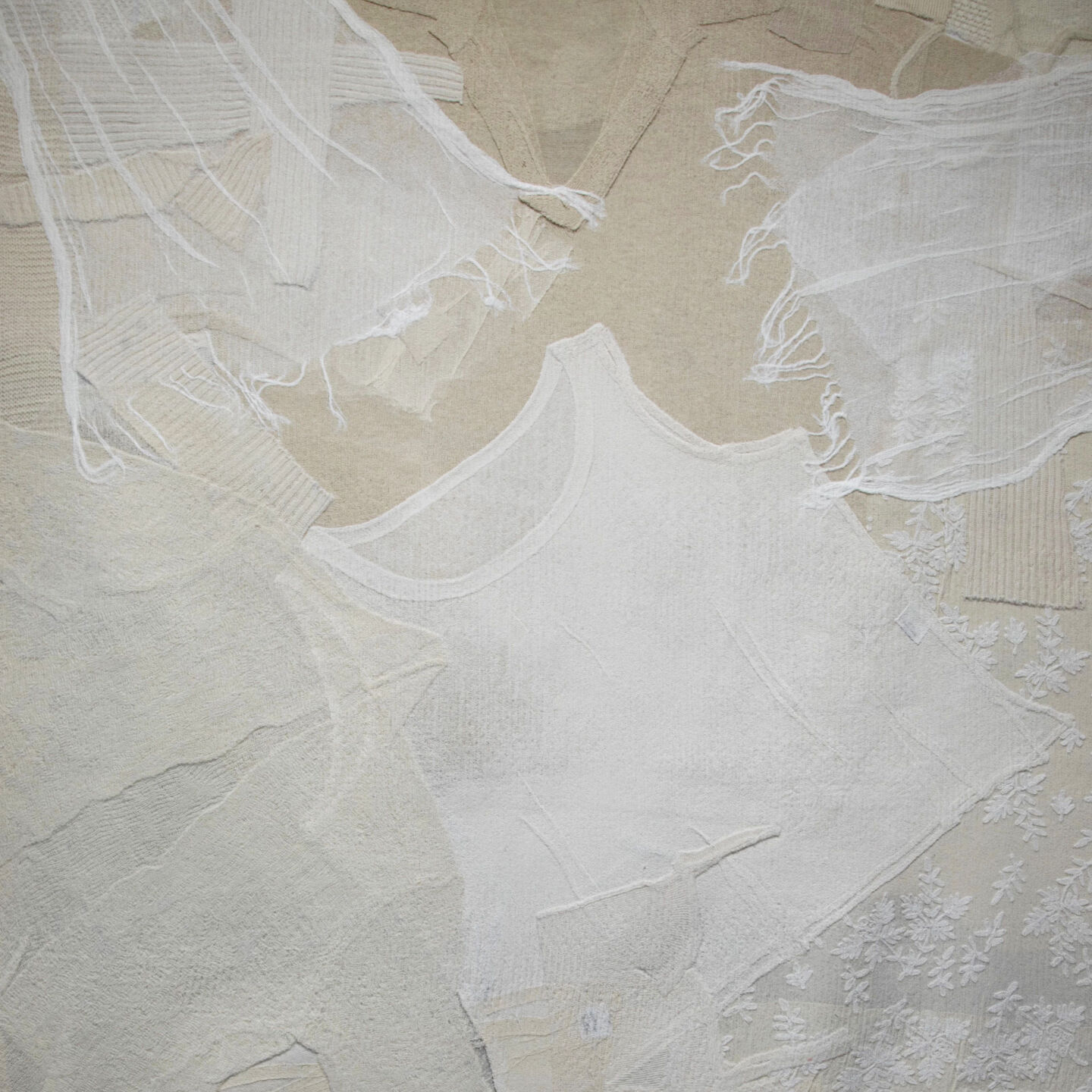 Detail from Ecru I (2018) by Sigi Ahl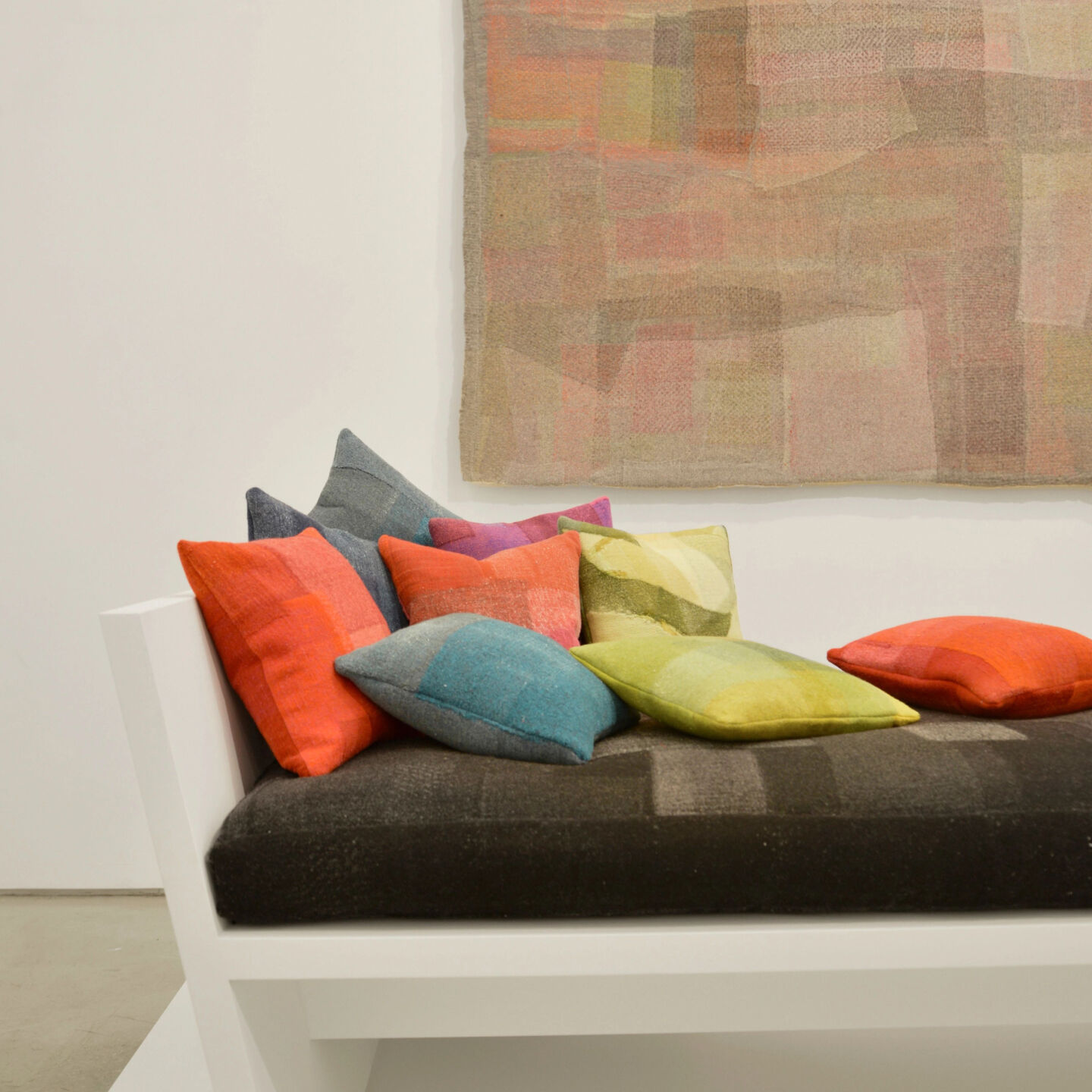 Waste No More Exhibition, Lower East Side Gallery, 2017.