Meet the Regenerative Wool Farmers Helping to Fight Climate Change
March 22, 2022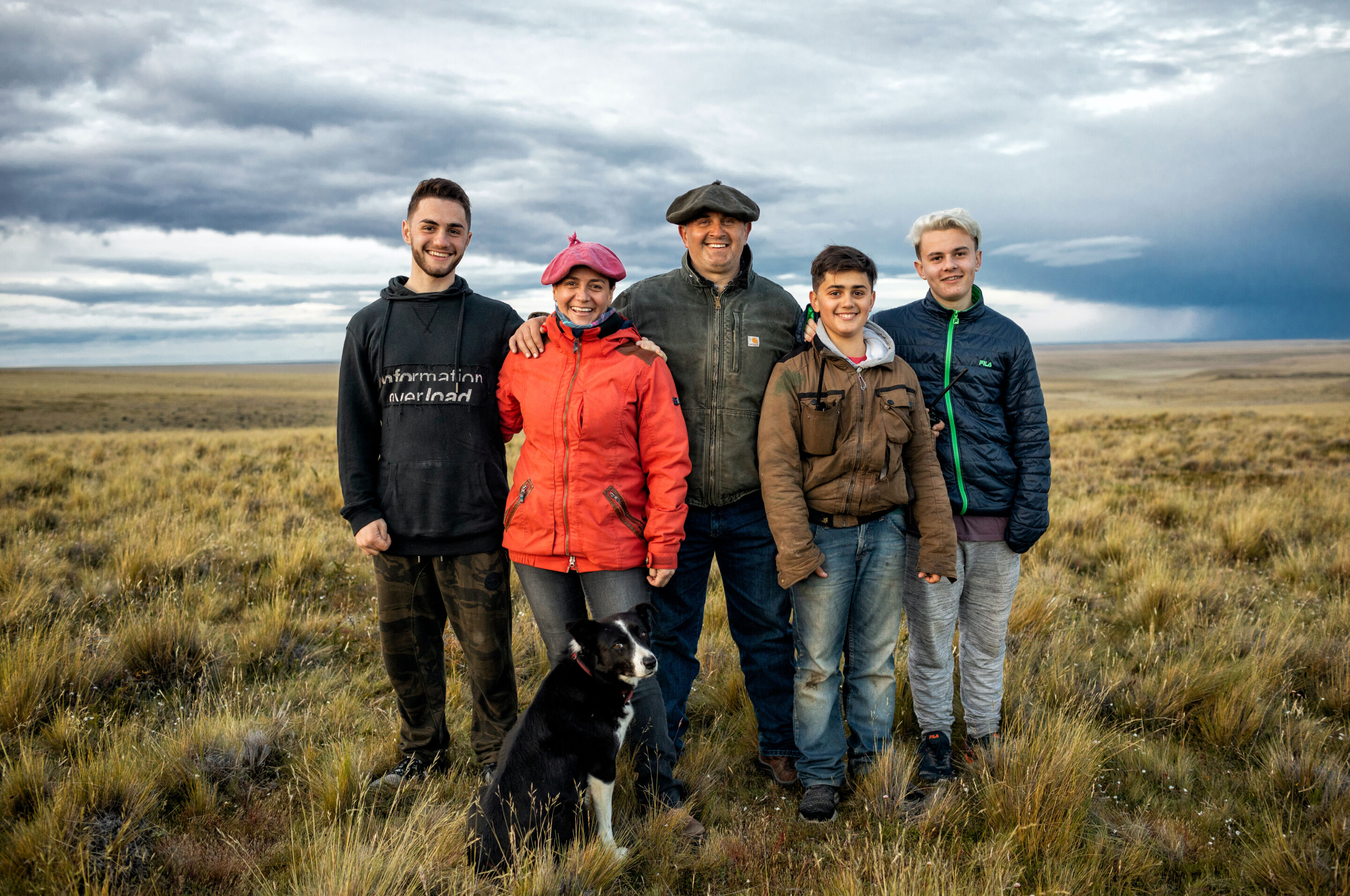 It's no longer enough to do less harm. That's why we're working with regenerative farmers who use grazing practices that help draw carbon from the atmosphere and restore the grasslands of Patagonia.
In 2018, we introduced Responsible Wool, a fiber that supports farmers who meet best practices for animal welfare and land management. Our Regenerative Wool goes one step further—it's actually helping to restore soil health and biodiversity in Patagonia.
When managed holistically, sheep's grazing aerates the soil and adds more nutrients back into it. This allows new life to grow—regenerating a vital ecosystem that helps to reduce greenhouse gases by absorbing excess carbon from the atmosphere.
When you buy regenerative wool, you're supporting farmers who are working to make things better—better for sheep and better for the land. Together, we're fighting climate change, one sweater at a time.
HOLISTIC MANAGEMENT
Carolina Fenton, 5th Generation Farmer
"As humans, we try to adapt everything to us, but we have to learn and adapt to the environment."
A GLOBAL MOVEMENT
Pablo Borrelli, Ovis 21 Co-Founder & Savory Institute Hub Leader
"That idea of doing business while doing good is something that needs to grow….in all the world."
BETTER FOR SHEEP
Pablo Sturzenbaum, Veterinarian and Holistic Management Educator
"I think we have a tremendous responsibility to convey to our children, to our customers, to our friends the best way of working with animals—being gentle with the animals, and also being gentle with the earth."
MEASURING THE IMPACT
Paola Imberti, Holistic Management Educator
"When you see the results in the grass—that it's healthier—it's kind of amazing. It's something you feel, it's not just something you see."
RENEWING FAMILY FARMS
Pablo Perez, 4th Generation Farmer
"It is important for us farmers to see…that we must observe the context as whole—it includes the social aspect, it includes our workers, our families, social responsibility and environmental."
LAND STEWARDSHIP
Ricardo Fenton, Ovis 21 Co-Founder
"The sheep are actually regenerating the environment—and they're a vital component to greater biodiversity."