We're Still a B Corp. Here's What That Means.
June 15, 2022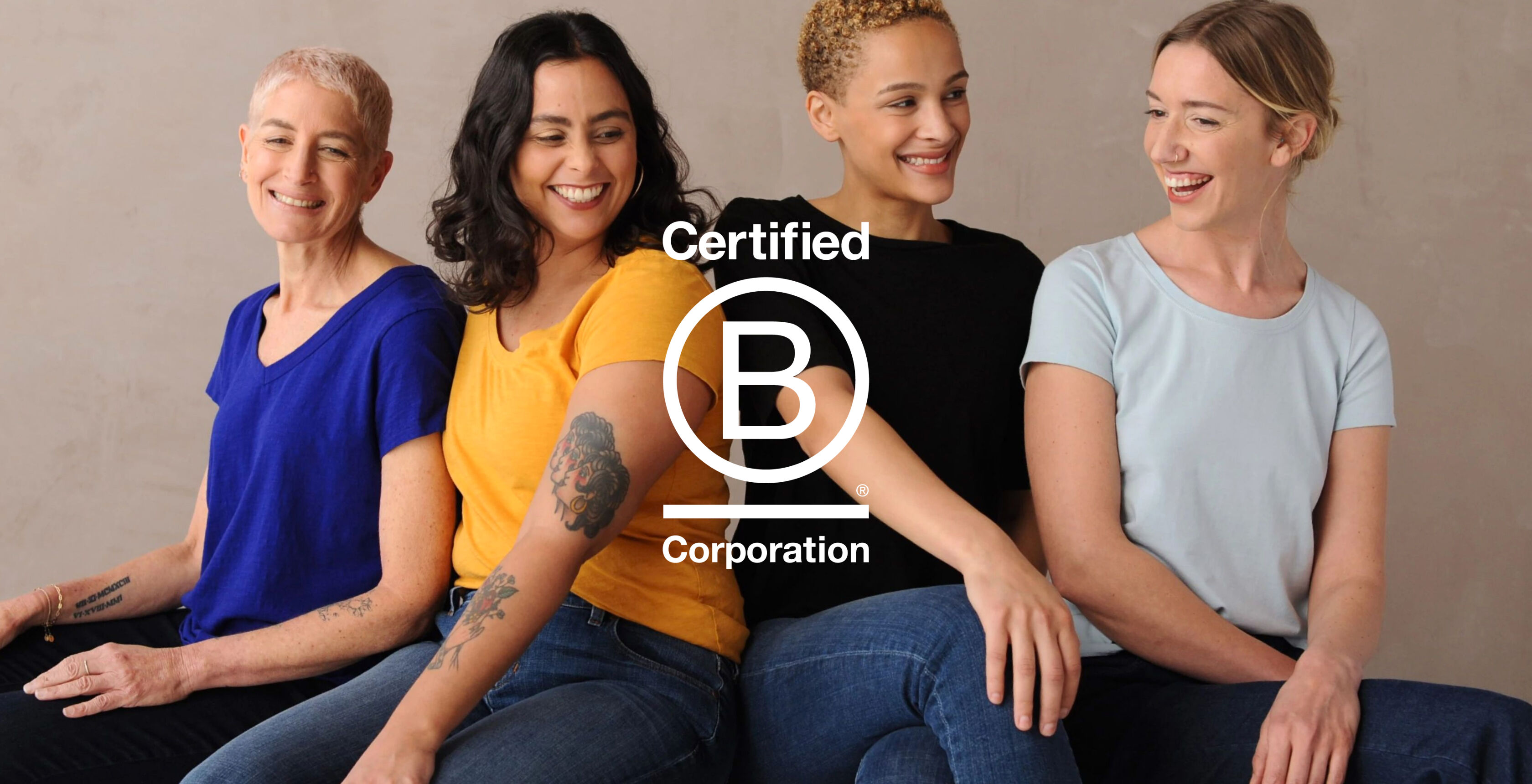 We were recertified as a B Corp for the third time, making this our seventh consecutive year.
Our score of 89 wasn't as high as we'd hoped, but given the business realities of the pandemic, we still think it's an accomplishment. One unexpected benefit of being evaluated during our toughest year on record is that it showed us who we really are—and we're proud of what we saw.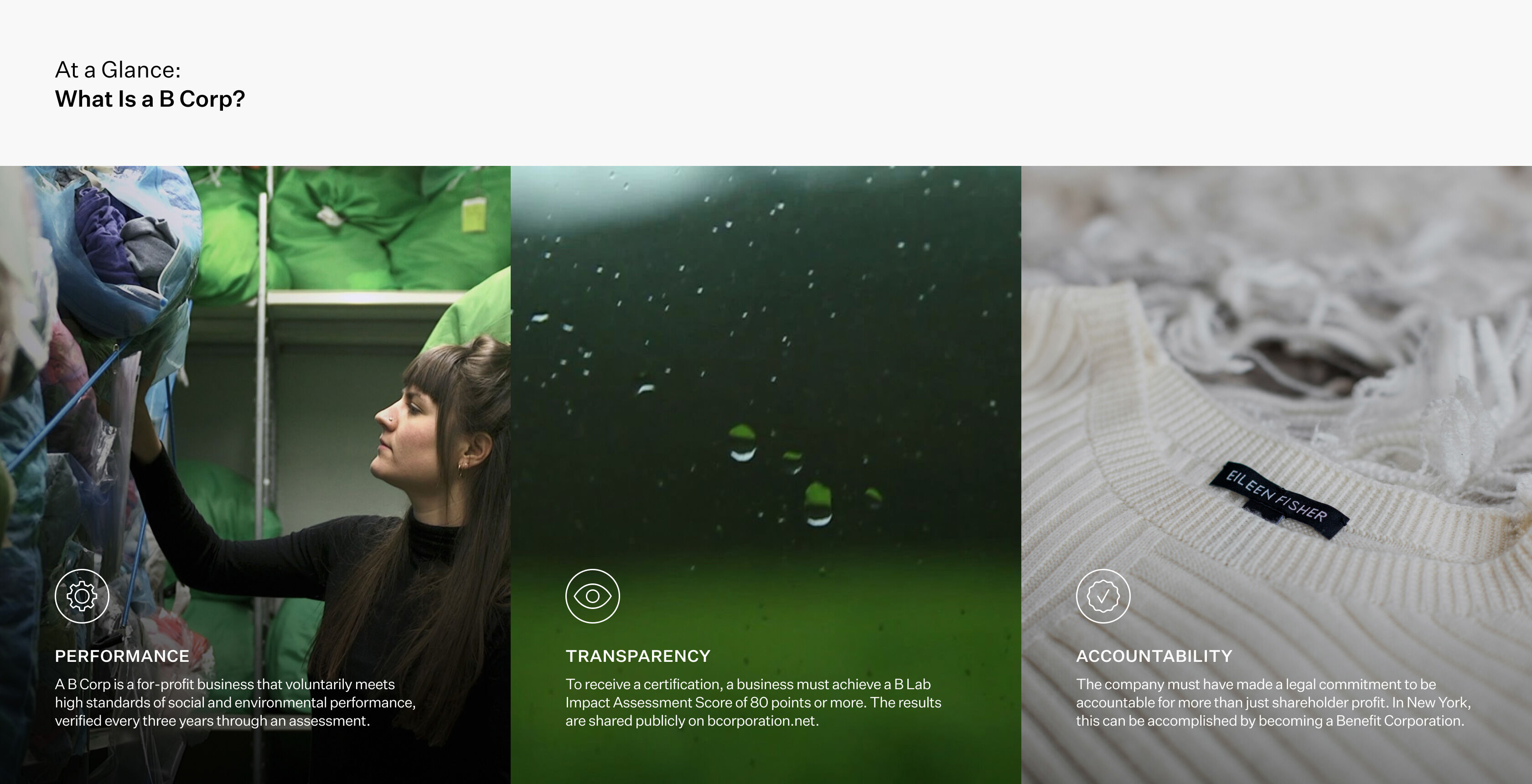 WE GOT A B: HOW THE SCORING WORKS
In 2015, we joined iconic brands like Patagonia and Ben & Jerry's to become part of B Corp's global network of businesses working toward systemic change. In 2017 and 2020, we were evaluated again—and made the cut, with scores of 96 and 89 points out of 200, respectively. Because our latest score, awarded in 2021, was seven points lower, we did some digging to find out more.
It turns out that B Lab Impact Assessments grow more rigorous every three years to keep up with current best practices around social and environmental performance. For instance, in the latest version, independent contractors were included in the workers section for the first time—and more detailed questions were asked around the topic of workplace inclusivity. As part of the evaluation, B Lab gives specific feedback to companies about where they can improve, to push them to continue evolving.
Technically, anything above a zero represents an incremental positive impact—and in 2021, B Corp scores fluctuated on average by ten points. Given that, parsing our seven-point score drop may feel like splitting hairs, but it's helped us glean valuable insights on where we're making the most impact, and where we have room to grow.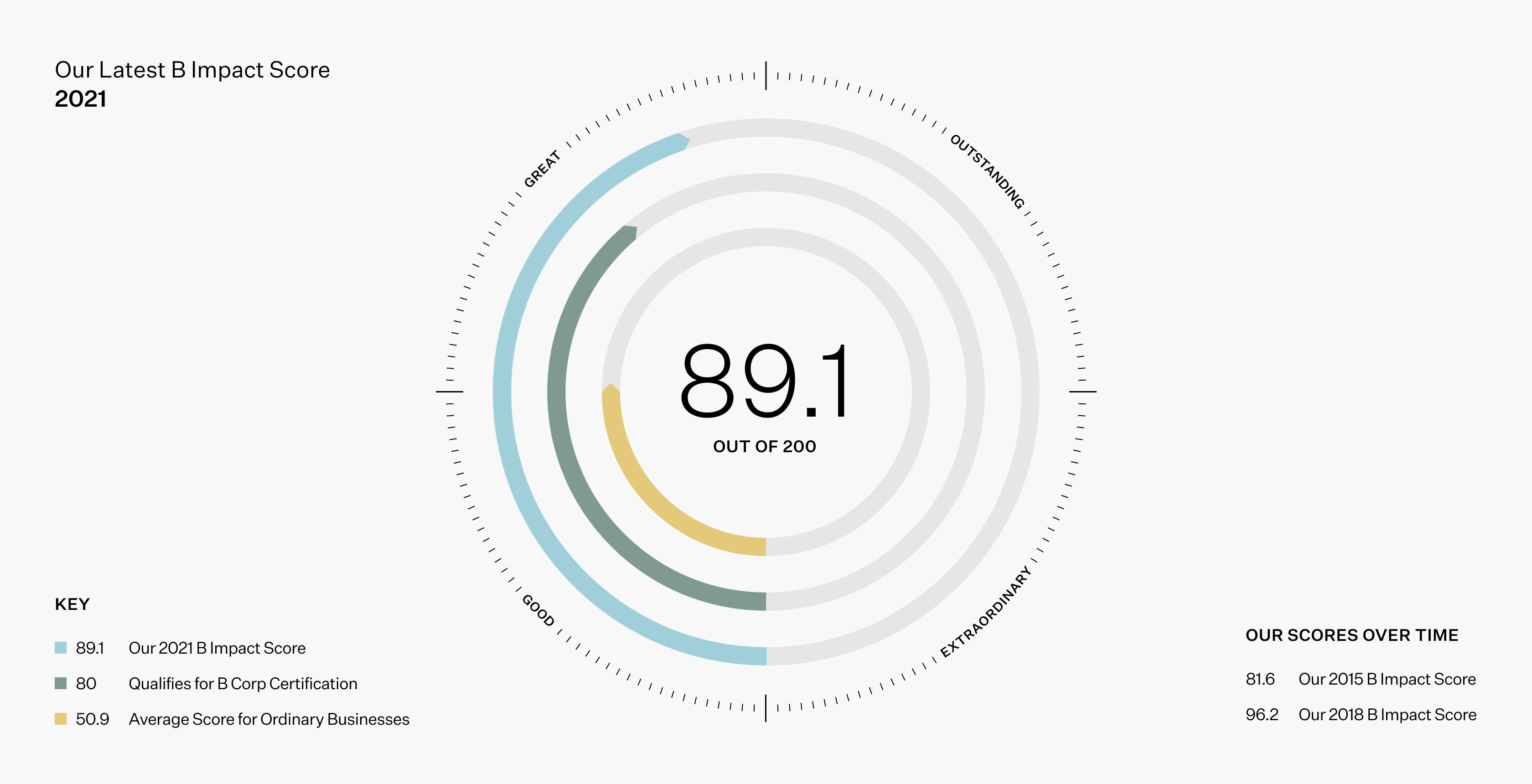 WHAT WE LEARNED
First, the bad news: In 2020, we made the difficult decision to temporarily close stores and furlough some of our staff due to the pandemic. We ended up having to lay off over 20% of our workforce, which we publicly disclosed on the B Corp website. Economic realities meant that revenues decreased, and we had to pause our grantmaking and charitable giving programs.
The global turmoil disrupted supply chains and altered consumer demand. But as Susan Scow, a social impact consultant at EILEEN FISHER, pointed out, overall, we made a conscious choice not to cancel orders already placed with suppliers, since we knew this would negatively affect them. Because of our commitment to building long-term relationships, "we ate the inventory where we could," she explained. In short, people remained our priority.
Inside our company, we focused on Covid safety protocols that would protect everyone. And after the murder of George Floyd sparked a national conversation about racial justice, we worked to create a space for discussion within the company. EILEEN FISHER held roundtables with Black employees so they could share what they were going through personally, talk about issues that came up in their day-to-day work, and communicate their needs.
Later that year, our Diversity, Equity & Inclusion team created a Black ERG (employee resource group), and EILEEN FISHER provided comprehensive unconscious racial bias training. Our B Lab Site Report audit took note of these efforts, stating, "EILEEN FISHER has gone above and beyond the norm when it comes to fostering an inclusive workplace."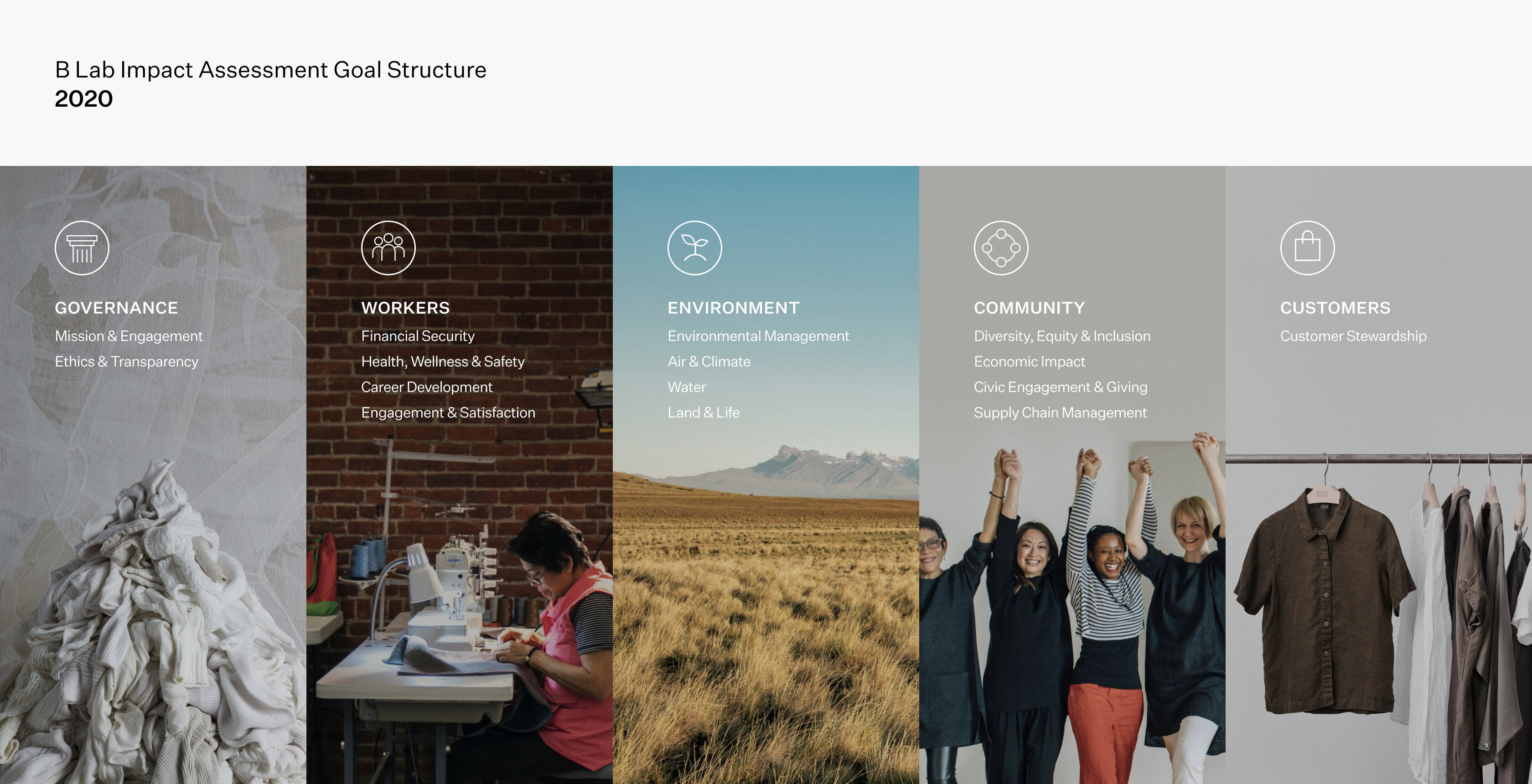 EVOLVING AS OURSELVES
Because we publicly disclose our suppliers on the Open Apparel Registry, we received high marks for transparency. We also gained extra points for resource conservation and toxin reduction by using more eco-preferred materials, including responsibly sourced Tencel™ Lyocell, organic cotton certified to the Global Organic Textile Standard (GOTS) and fabrics from dyehouses that use safe chemistry. With reduced demand in 2021, cutting out conventional materials and doubling down on eco-preferred was an easy choice.
We stayed true to who we are: a company committed to doing business in a way that actually makes things better. Take for instance, our vision for creating a future without waste. Although devoting resources to taking back our used clothes and giving them a second or third life doesn't gain us any points toward our B Corp score—because it's not a large enough proportion of our business yet—that doesn't mean we shouldn't keep working toward it. Similarly, we won't get full credit for investing in regenerative agriculture to promote biodiversity, a specific aspect of the B Lab assessment, until it's over fifty percent of our fiber supply. Still, we know that systemic change over the long run is more important than short-term numbers.
We're proud to be a B Corp. And while the assessments are a valuable tool that keeps pushing us to re-evaluate our practices, we're also following our own North Star. Whether it's part of a certification process or not, we'll always look for ways we can have the most positive impact—for workers, customers, communities and the environment.