From Peru to You. A Local Organic Cotton Supply Chain.
March 22, 2022
We're choosing some of the world's finest cotton—and building a better local supply chain. Get to know our Peruvian organic cotton.
What makes our Peruvian organic cotton so special? The secret is long and extra-long staple fibers. The longer the individual fibers from a cotton boll, the softer, stronger and more durable the fabric—qualities we look for when choosing our materials.
Peruvian Pima cotton has a particularly luxurious feel. Exceptionally smooth with a subtle luster, it's known as "Andean silk." Wearing is truly believing.
"There's just something special about Peruvian cotton. It's got this really smooth and supple hand feel that sets it apart."
–Sarah Edmond, Fabric R&D Manager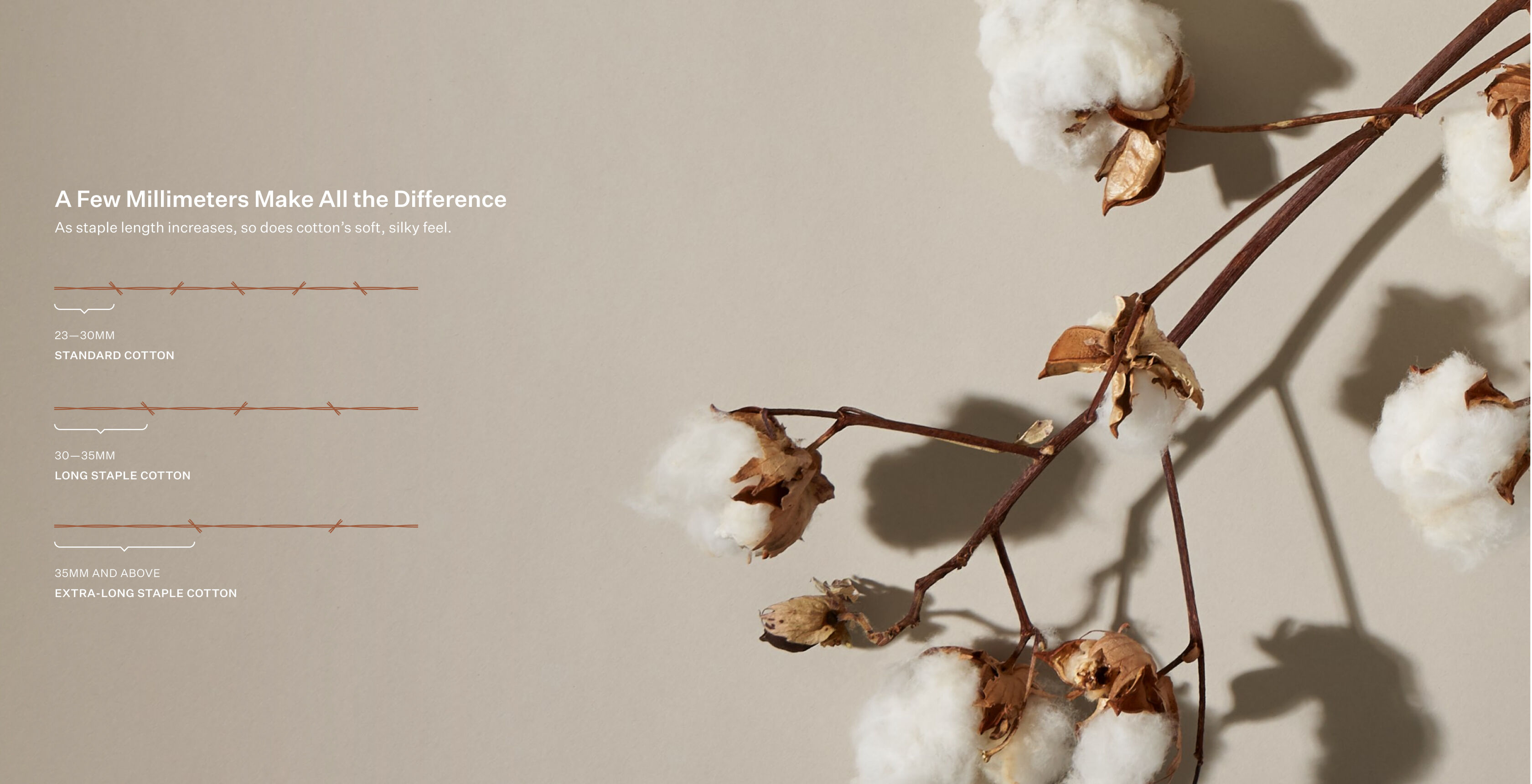 AN ANCIENT CULTURAL TRADITION
Peru's unique microclimates and rich soils make it one of the best places on earth to grow long-staple cotton. Farmers have been cultivating the crop here for millennia, building on traditional knowledge and practices that trace back to 4000 BCE.
Although long-staple cotton is relatively rare, organic long-staple cotton is even rarer. We source certified organic Pima and Tangϋis cotton, two long-staple varieties that originated in Peru. Rather than spraying fields with pesticides and herbicides, farmers rely on time-honored techniques, such as crop rotation and natural pest control, to ensure healthier water and soil for the next generation.
OUR SUPPLY CHAIN: LOCALLY GROWN, LOCALLY SEWN
The "made in" label on your shirt reveals where it was sewn together, but it doesn't tell you every step of your garment's manufacturing journey—the fiber may have been sourced from one country and then shipped to a mill halfway around the world before making its way to our distribution center.
Our Peruvian organic cotton keeps it simple. It's grown, spun, dyed, and knit or sewn all in one place—Peru. Our commitment to a local supply chain means we're reducing greenhouse gas emissions from transportation. It also means that we're building relationships with our partners and helping to support a local economy.
OUR PARTNERS
Peru Fashions: A dye house, mill and factory specializing in quality knitwear.
Art Atlas: Community-based workshops in Arequipa, Peru, designed with a focus on family and quality of life. Learn more about our fair trade program.

Textil Lives S.A.C.: A family-owned cut-and-sew factory In Lima, Peru, run by three sisters who prioritize transparency, ethical manufacturing and worker wellbeing.
Learn more about our factories.
More Stories
More Stories