Clothing Is Political
November 1, 2022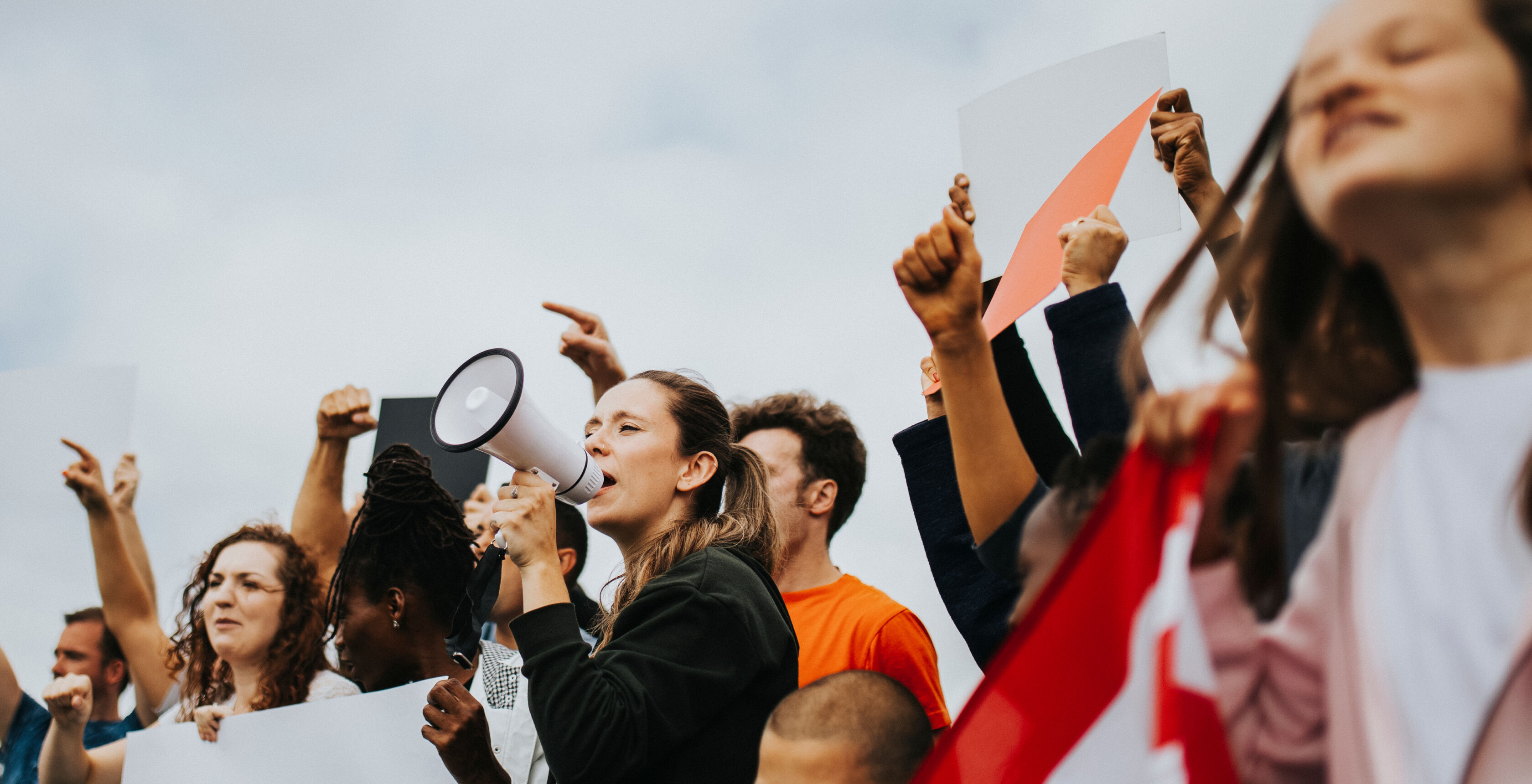 Why we can't just "stick to fashion."
Every so often, EILEEN FISHER comments on what's going on in the world around us. It might be a post about a social justice movement we support, a decision made by a political body we disagree with, or a shoutout encouraging voter participation. The response is—as expected—highly polarized. Emoji hearts are met with strongly worded dissents. Comment threads are riddled with arguments that seem to go nowhere. People get frustrated, and inevitably someone asks, "Can we please just stick to fashion?"
The short answer is no, but it is an important question—and one that deserves a more thoughtful response than could be crammed into an Instagram reply. As a values-driven company made up of people with diverse viewpoints, we spend a lot of time considering what issues to speak up on, and where our voice can have the most impact. Over the last four decades, we've learned that challenging the status quo requires having uncomfortable conversations, among ourselves and with the outside world.
But what we choose to speak out on and why starts with who we are—and who we've been from the very beginning.
WE'VE ALWAYS WORN OUR VALUES ON OUR SLEEVE
Eileen started her business in 1984 with four pieces she believed could make women's lives easier. Her approach to design ran counter to prevailing trends—in particular, the broad-shouldered silhouette that emerged in the '80s in response to changing gender dynamics. At the time, shoulder pads allowed women like Margaret Thatcher to "look" the part of a person in power (read: like a man).
Eileen's designs, on the other hand, offered a way for women to assert themselves comfortably, and without physical restriction. Through simple cuts in fabrics made from natural fibers that worked like a uniform, she created a new kind of "feminine" silhouette that empowered individuals to shape their own paths in the world.
EILEEN FISHER (all caps) is still a founder-led company and has been largely formed by Eileen's personal values. An early adopter of the idea that businesses have a responsibility to the world that goes beyond maximizing profits, we created our first Social Consciousness position in 1997. We wrote and signed our own Living Wage Proclamation in 1999, which led to increased wages at our distribution center. In 2006, Eileen sold forty percent of the company to her employees via an ESOP (Employee Stock Ownership Policy) to reinforce our collaborative workplace values and sense of shared responsibility.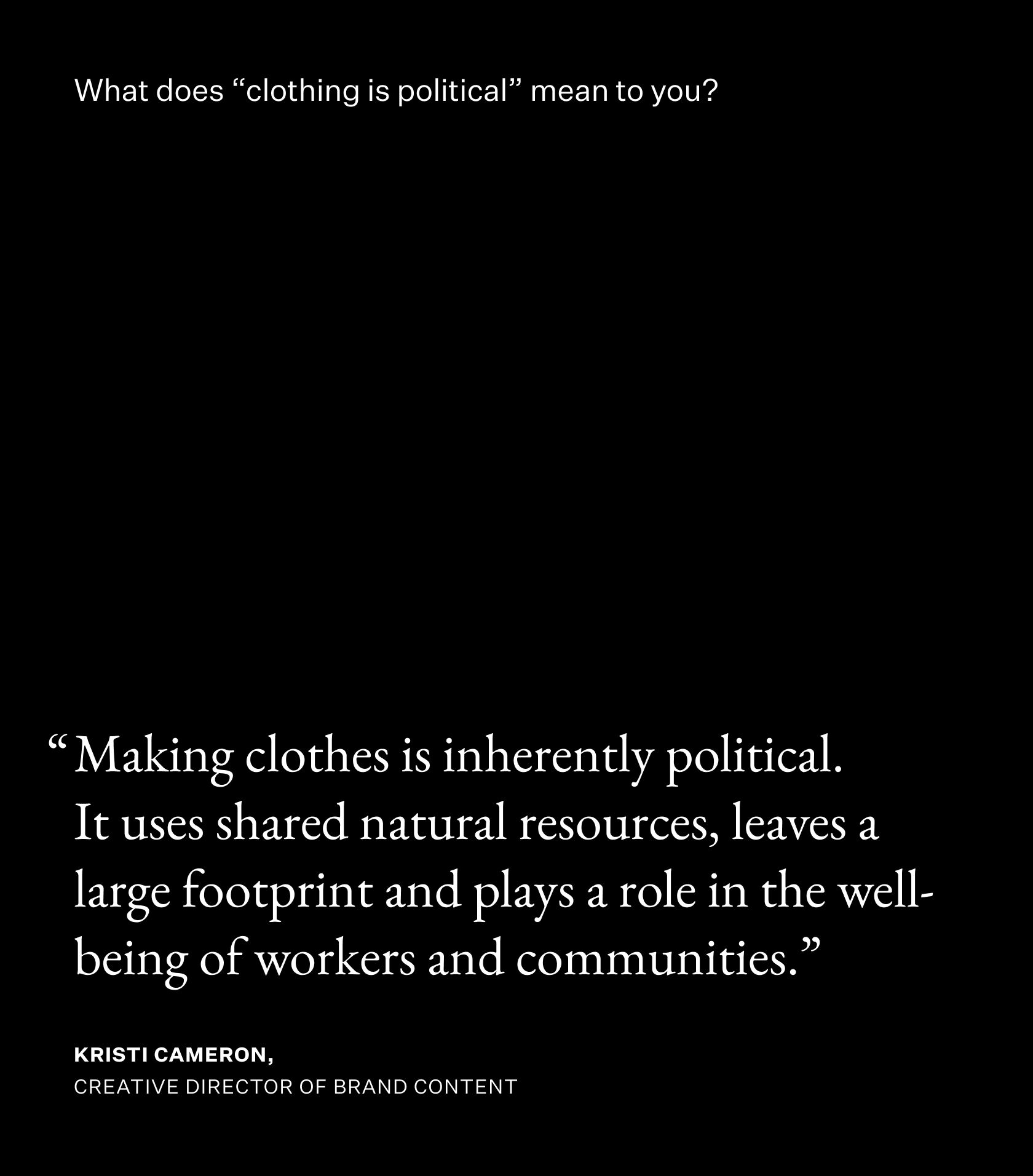 Over time, the company grew more conscious about its business practices, and more focused on "business as a movement," a phrase Eileen coined to describe actively using the power of commerce to create positive change in the world. In 2009, we joined BICEP (Business for Innovative Climate and Energy Policy) to support climate policy—and in 2013 helped lead an industry shift toward circularity as one of the first major fashion brands to take back our used clothing. We became a B Corp in 2015, making our long-held values official, by voluntarily committing to ambitious standards for social and environmental performance as part of our business model.


Taking action on the issues that affect our community has always been part of our DNA. And our voice has been getting louder for a reason.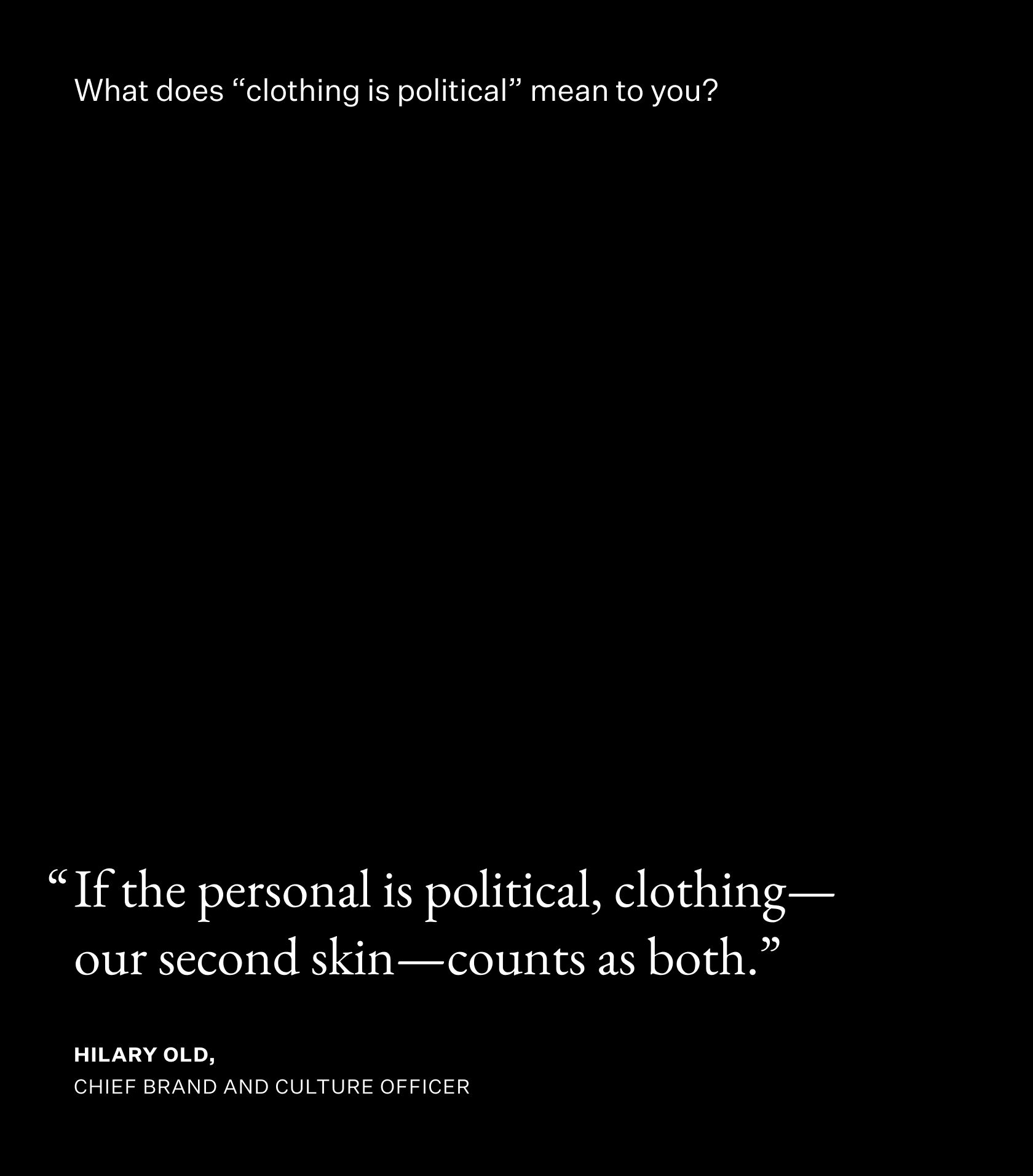 WHY WE'RE SPEAKING OUT NOW
In the last few years, the volume of our voice has increased proportionally to the intensity of threats facing our core values—human rights, environmental protection and the empowerment of women and girls. Because the challenges are becoming more urgent, we're tackling them on multiple fronts. This might mean engaging with our communities on social media, vocally supporting a particular legislation or corralling other industry leaders toward collective action.
For instance, after the Trump administration pulled out of the Paris Agreement in 2017, we disagreed, and weren't shy about our opinion. We posted a statement about where we stood—but we also pursued other avenues of activism. We joined 865 other businesses and investors to sign the "We Are Still In" statement reaffirming our commitment to the agreement's original goals. We also signed "Fashion's Path to Paris," where we pledged to actively find ways to reduce our carbon footprint.
Politics is about groups of people deciding what kind of future they want, whether that group is a company, an industry, a country or a planet.
EILEEN FISHER as a company cannot separate itself from the needs of our own community any more than we can stick our head in the sand about how climate change is affecting the price of cotton. When the Supreme Court overturned Roe v. Wade earlier this year, state laws went into effect that directly impacted our employees around the country. We announced that our health insurance would cover expenses for those who needed to travel out of state to gain access to reproductive care—because we believe bodily autonomy is a fundamental human right.
WHAT WE MEAN WHEN WE SAY "CLOTHING IS POLITICAL"
At EILEEN FISHER, we take political stances that are naturally aligned with our values. The process typically requires multiple discussions and tends to result in a position that most but not all of us will agree on—at least in broad strokes, if not in grayscale.
In the process of researching this article, I asked several people within the company their thoughts on the phrase "clothing is political" and got a range of answers.
Our Vice President of Design Innovation, Julie Rubiner said that she couldn't separate her own opinion from her experience—having learned what goes into making textiles and garments. "Given the harm our industry is doing to the planet, we need to be on the side of the environment, supporting issues like climate change." Knowing what we know as a company, she explained, "We have a responsibility to educate people about what they're buying."
Our General Counsel, Liz Richman, who handles political advocacy at EILEEN FISHER, told me that she didn't think products could be separated from their values. "Do I think we would take the same positions if we were a construction company? No." She also mentioned the intimate relationship people have with their clothes, adding, "I would bring up 'the personal is political.'" She was referring to an idea popularized in the '70s based on an essay from the women's movement arguing that the problems of individuals could be solved by organizing toward collective action.
I posed the question of whether clothing is political to Amy Hall, our Social Consciousness Strategic Consultant, as well. She wasn't convinced that making clothes was any more political than any other product. After all, every business has its own social and environmental impacts to consider, as well as interests that intersect with government regulations. She also wasn't sure she agreed with the idea that the personal is political, explaining, "Fundamental human rights are not a value judgment."
Their answers were nuanced. Each person had interpreted the question in ways that neither affirmed nor excluded the others. For me this prompted a revelation: The dialogue is the whole point.
There are countless ways to view the impact of clothing on the lives of people. To me, dress is so essential to how we present ourselves, our cultures and our bodies, that I can't help but connect it to political identity. Whether in the form of a pink hat or a blue collar—used as a tool for domination or a rallying cry—garments have always had something to say about status and power. Making clothes that empower women to focus on what matters in their lives feels like a political statement all its own. But I know not everyone will agree.
It's worth noting that the essay "The Personal Is Political" by Carol Hanisch, was originally extracted from a memo titled "Some Thoughts in Response to Dottie's Thoughts on a Women's Liberation Movement." The author was addressing the concerns of another member of the WLM named Dottie Zellner, who had questioned whether the group's consciousness-raising could really be considered "political." One answer that revealed itself over time? It is if you make it.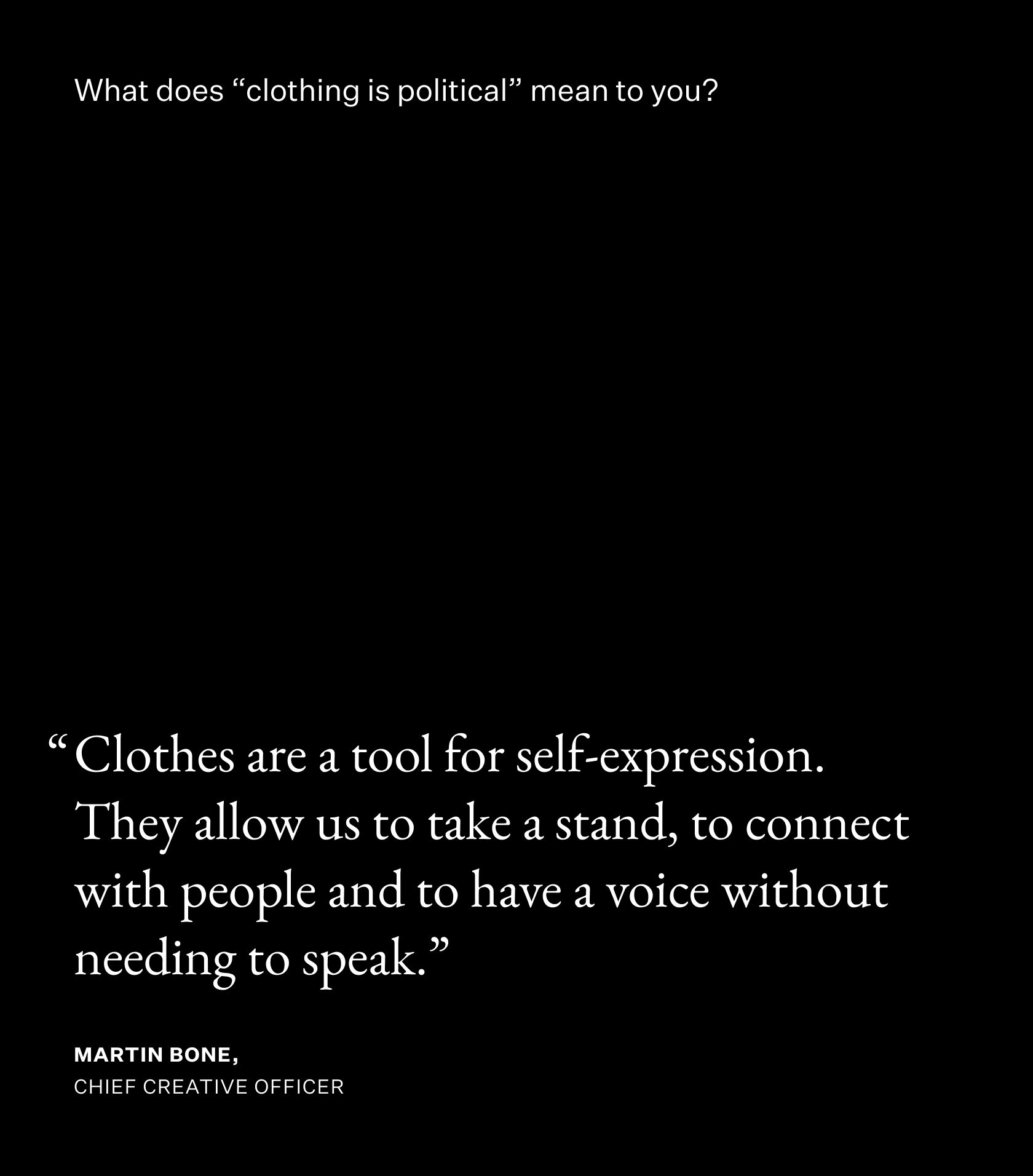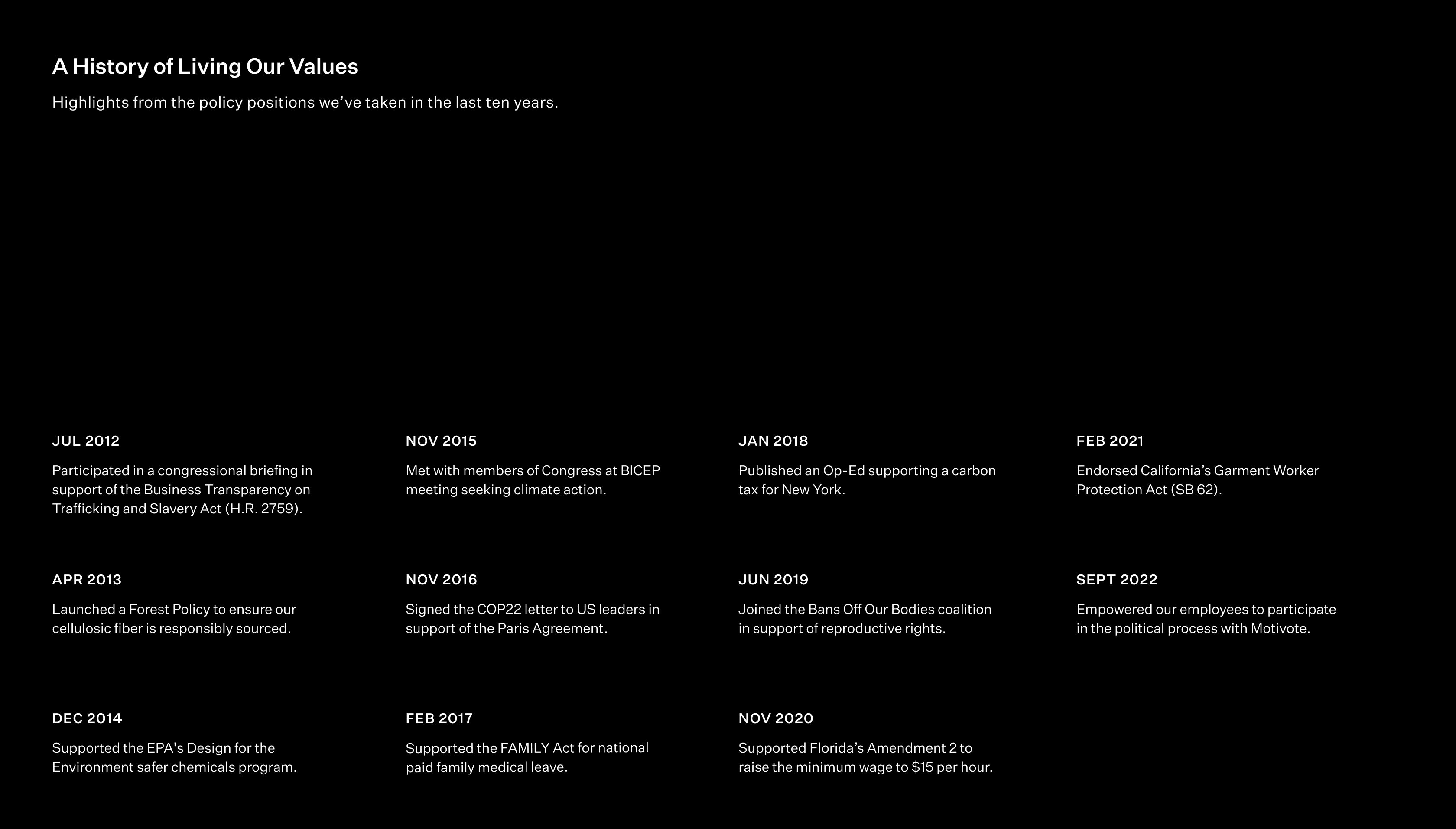 More Stories
More Stories