How to Build a Simple Wardrobe
March 22, 2022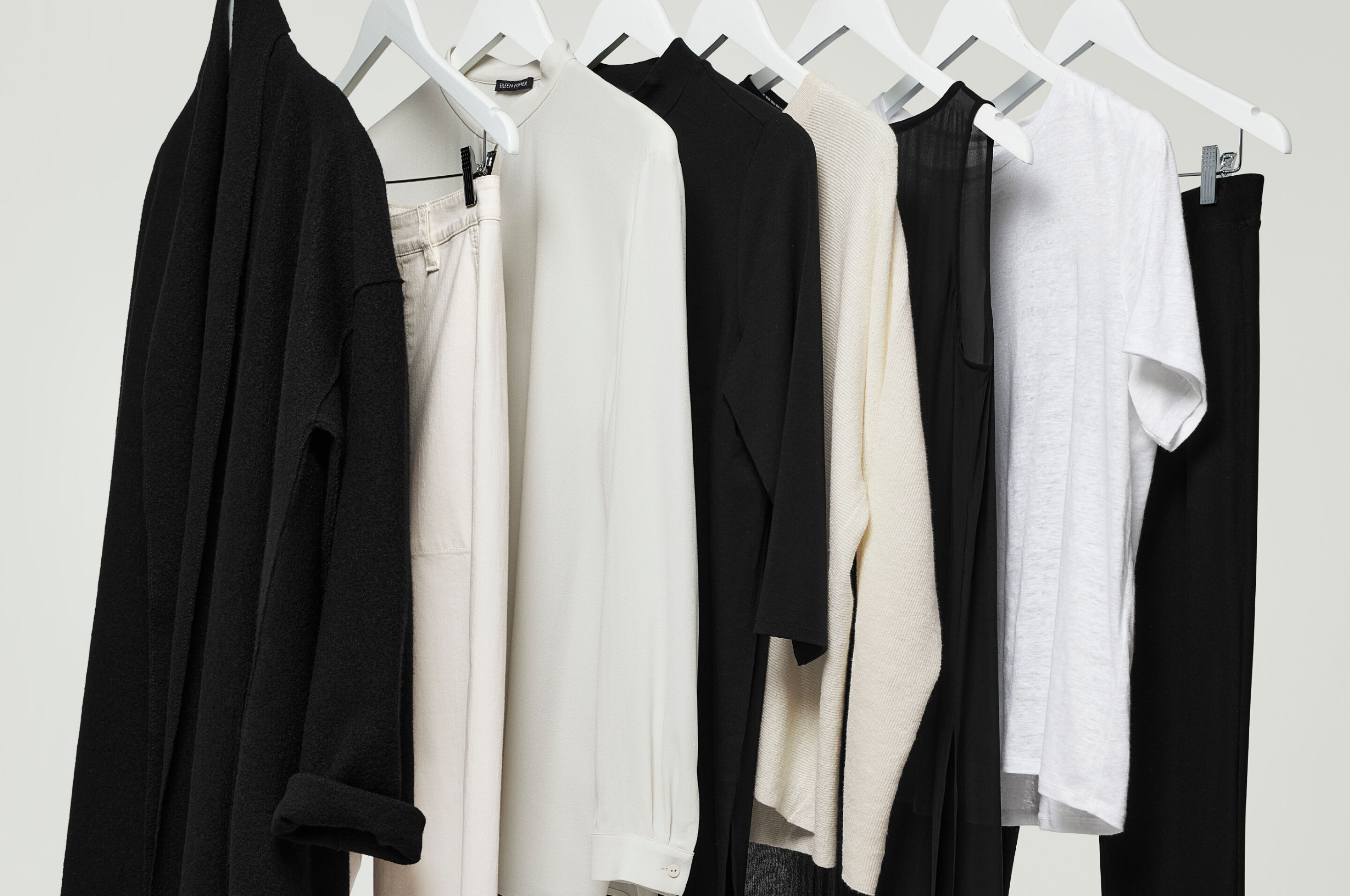 You don't need a lot of clothes to create a lot of options. Just the right ones.
The idea that you can actually live better with less continues to drive Eileen's approach to designing the line—as a system of simple shapes that are easy to wear and easy to put together, year after year.
Our system simplifies dressing in several ways. Starting with timeless design and quality materials means your clothes will last. And if they feel good on, you'll want to wear them. So instead of having to throw your clothes away and start over—because they don't work well, are out of style or have fallen apart—you can add pieces over time, refreshing and building your wardrobe as you go.
That's not just a simpler way of dressing—it's a more sustainable way of living.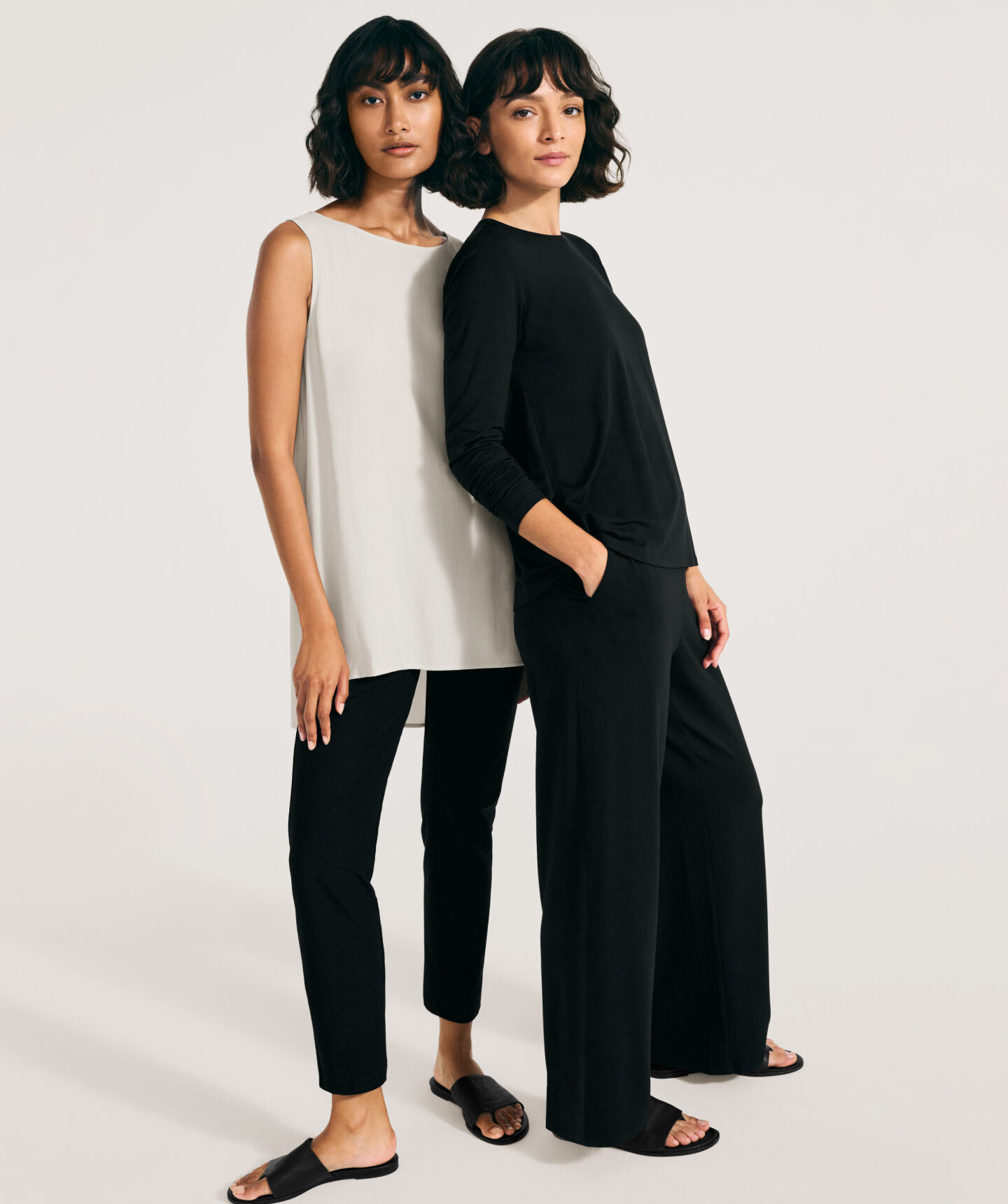 "If one thing has held true since I started this brand more than 35 years ago, it's this: I've always believed less can lead to so much more."

Here's how to get the most from your clothes:
BUY LESS, BUY BETTER
Plan your purchases so you get what you need, rather than making impulse buys.
Choose pieces that have a clear purpose in your life and will work with what's already in your wardrobe.
Only buy something if you love it—clothes should fit well and feel good.
Invest in well-made clothes that will last for years—look for natural fabrics with great hand feel, reinforced seams in high-performance areas and garments sewn with small stitches (9-14 per inch, depending on the weight of the material—fewer for bulky denim, more for finer silk).
Choose versatile pieces you can wear often, ones that mix and match with what you own to make many outfits.
Buy pieces that you can layer and wear across multiple seasons.
Keep in mind that investing in quality clothing means you're likely to save over time. The most cost-effective clothes are the ones you keep and wear often—they're also the most sustainable ones, because you'll ultimately need fewer.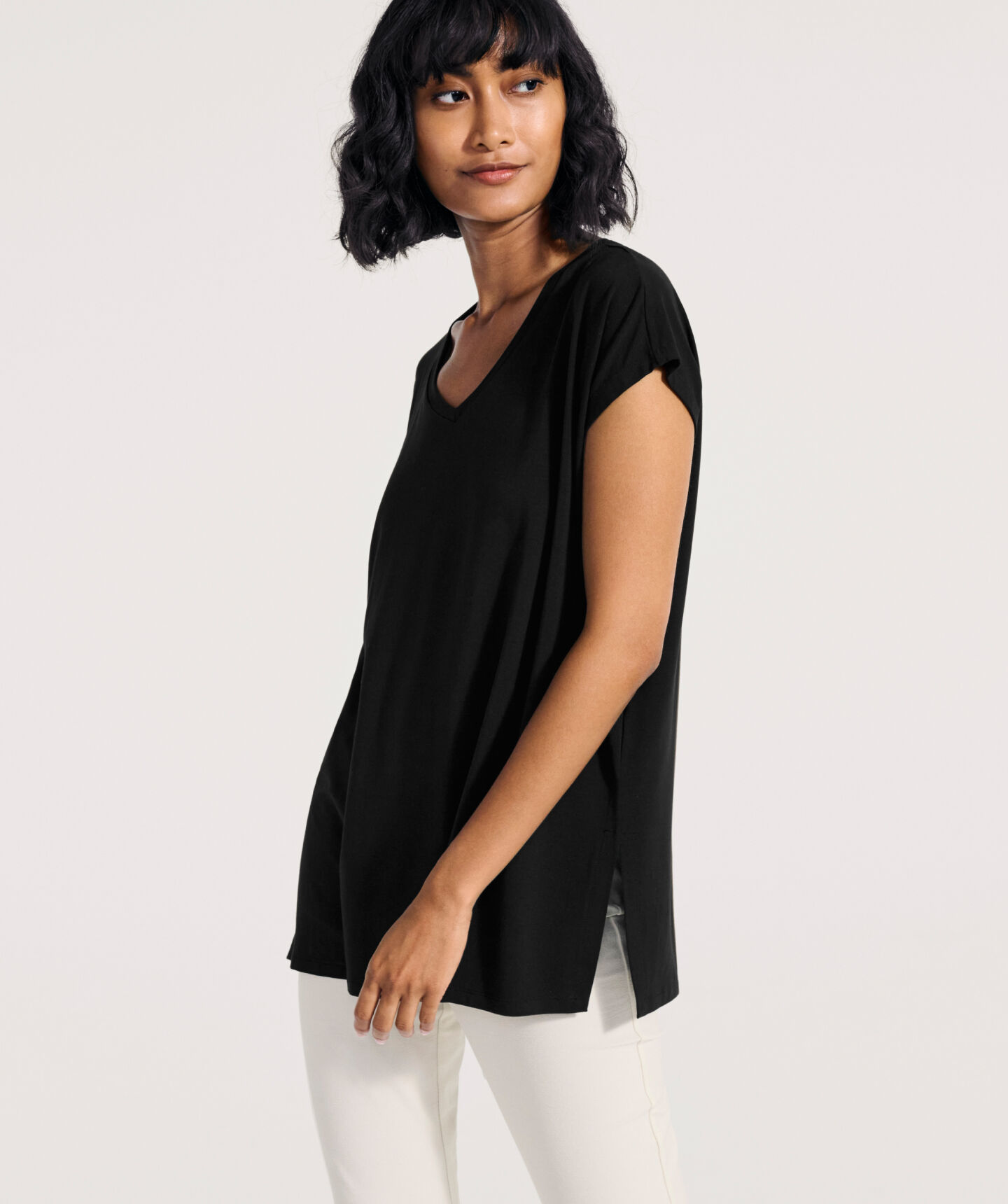 Choose simple, versatile pieces that you can mix and match to create endless options.
FIND YOUR SYSTEM


Once you get to know these elements, which are fundamental to our line, it's easy to choose what works best for you:
Shape—The building blocks of your wardrobe, our root shapes appear in different proportions, so there's always an option for you. And playing with proportions lets you create a whole new look.
Fit—Pick from 3 signature fits: boxy, easy and slim.
Fabric

—The fabrics we rely on show up year after year, which lets you return to those that suit your lifestyle.
From there, you can build your wardrobe, choosing more of the pieces you'll wear often and a few that add texture and interest:
A WELL-BALANCED WARDROBE
Staples—These are wardrobe workhorses, meaning you'll wear them over and over paired many ways.
Layers—A jacket, a cardigan, a sweater or another piece that you add to warm up or complete a look.
Accents—Bags, shoes, accessories and other items that mix up your look.
Statements—Dramatic pieces with more extreme proportions, bolder colors or standout texture.