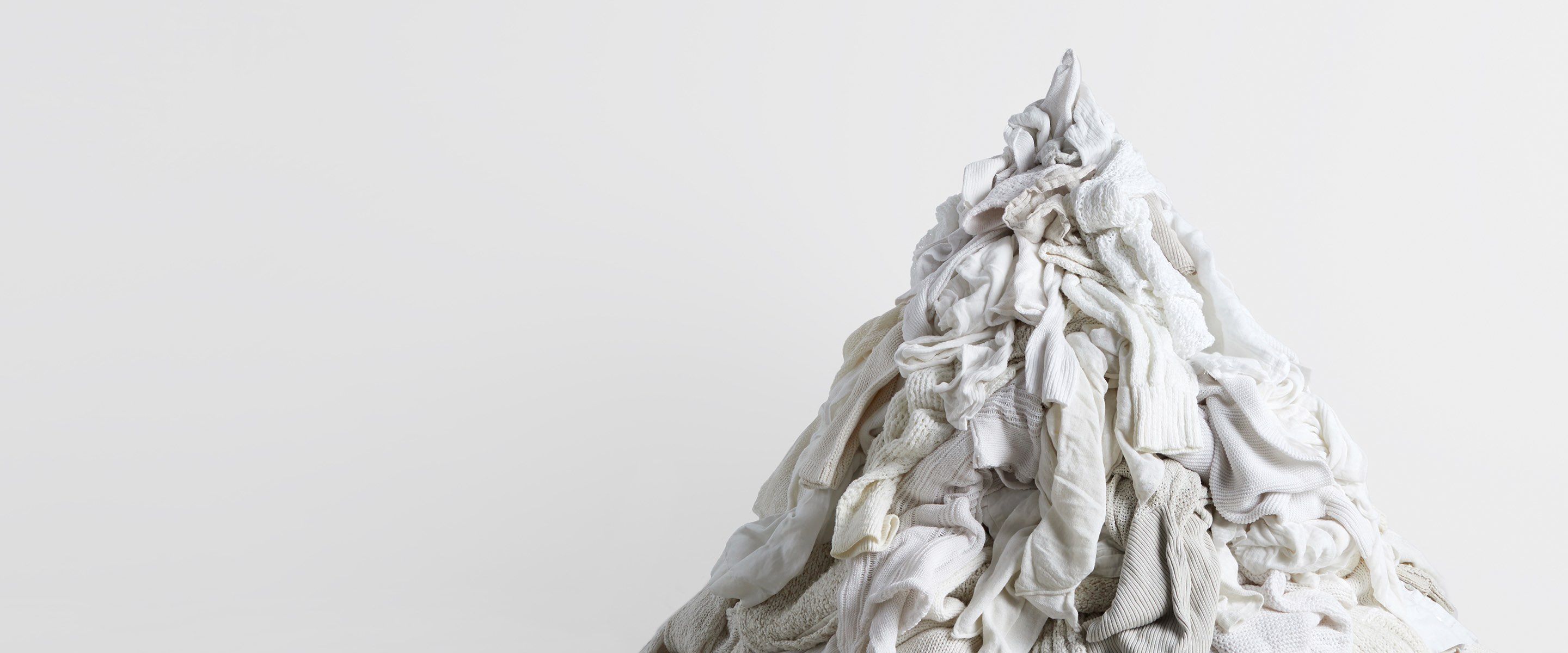 WHAT IF WE DID
THINGS DIFFERENTLY?
Building on the sustainable progress we've already made—
and knowing where we've come up short—we now have to
go further, faster.

Limiting the harm we do is no longer enough—we must
leave the places we touch better than we found them.

The climate crisis demands urgent action. If not now, when?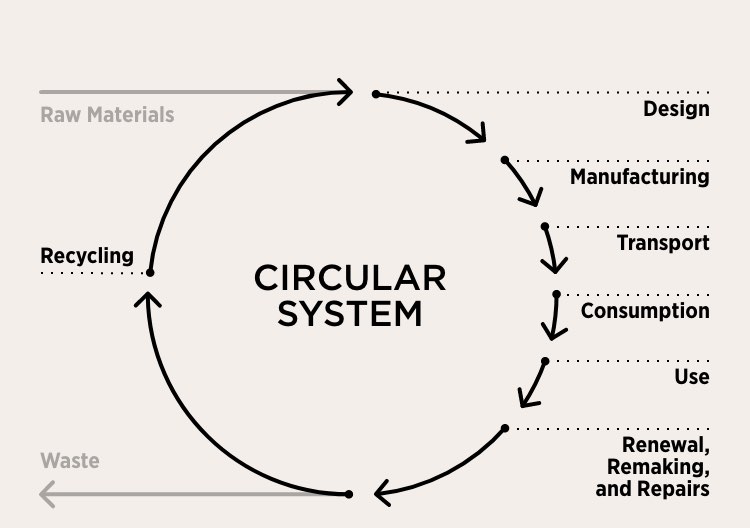 VISION
CHOOSing circles
over lines
Our vision is to make clothes in a way that actually makes things better. It will require systemic change, moving away from the linear take-make-waste model to a circular one that reuses or replenishes the resources involved. That means working with farmers who are regenerating damaged landscapes. It means adopting a manufacturing process that eliminates waste by using old clothes as the raw material for new ones. And it means doing business in a way that improves the lives of the people who make our clothes.

There's a future that's different from the one in the forecast right now. A future where we make and consume the right things, not everything. Where benefits for some don't mean sacrifices for others. Where our actions have a positive impact on the planet. That's the future we're committed to designing.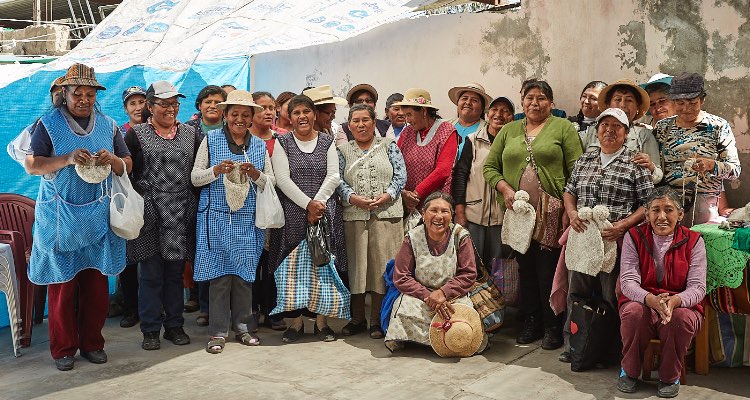 VISION
Empowering Women
Worldwide, women and girls are most impacted by climate change—and they have the firsthand experience to solve it. Gender norms mean women are closely connected to natural resources like fuel, water and the food supply. But they have little control over critical decisions, although the data shows they make better environmental choices than men do. That's why we're working to help ensure women have the tools they need to advocate, are brought into decision-making and can pursue work that creates environmental solutions.
IMPACT AREAS
HOW WE'LL GET THERE
While there are established, science-based metrics for setting carbon targets, there's not yet a unified strategy for worker well-being. In many areas, we're leading the way as we go with this work.

The targets you see here are the immediate steps we know we must take. Our path to having a positive impact on the people and places we touch will reveal many more.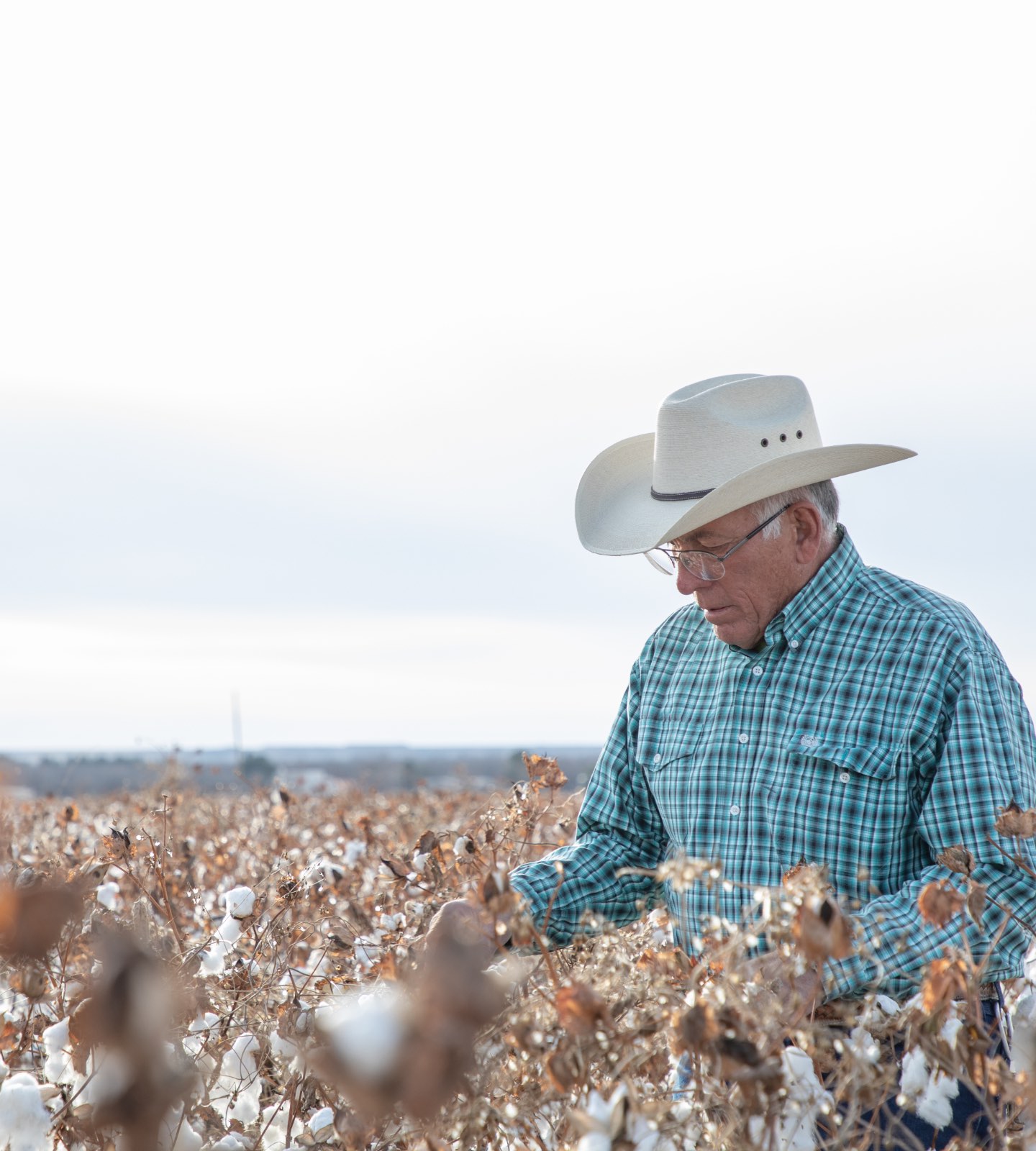 THRIVING COMMUNITIES
We will take a holistic approach to well-being, using conscious business practices to achieve fair wages, gender equity and a culture of caring in the communities throughout our supply chain.
TARGETS
TODAY
In partnership with two Los Angeles factories, conduct a three-year research project with Harvard SHINE to shift our purchasing practices for positive impact on worker well-being.
TOMORROW
Further our commitment to living wages for the workers in our supply chain by developing specific targets for wage transparency and gender pay equality.
NEXT YEAR
Continue to promote the connection between climate resiliency and women's leadership through our Supporting Women in Environmental Justice grants and deeper integration of these principles within our business practices.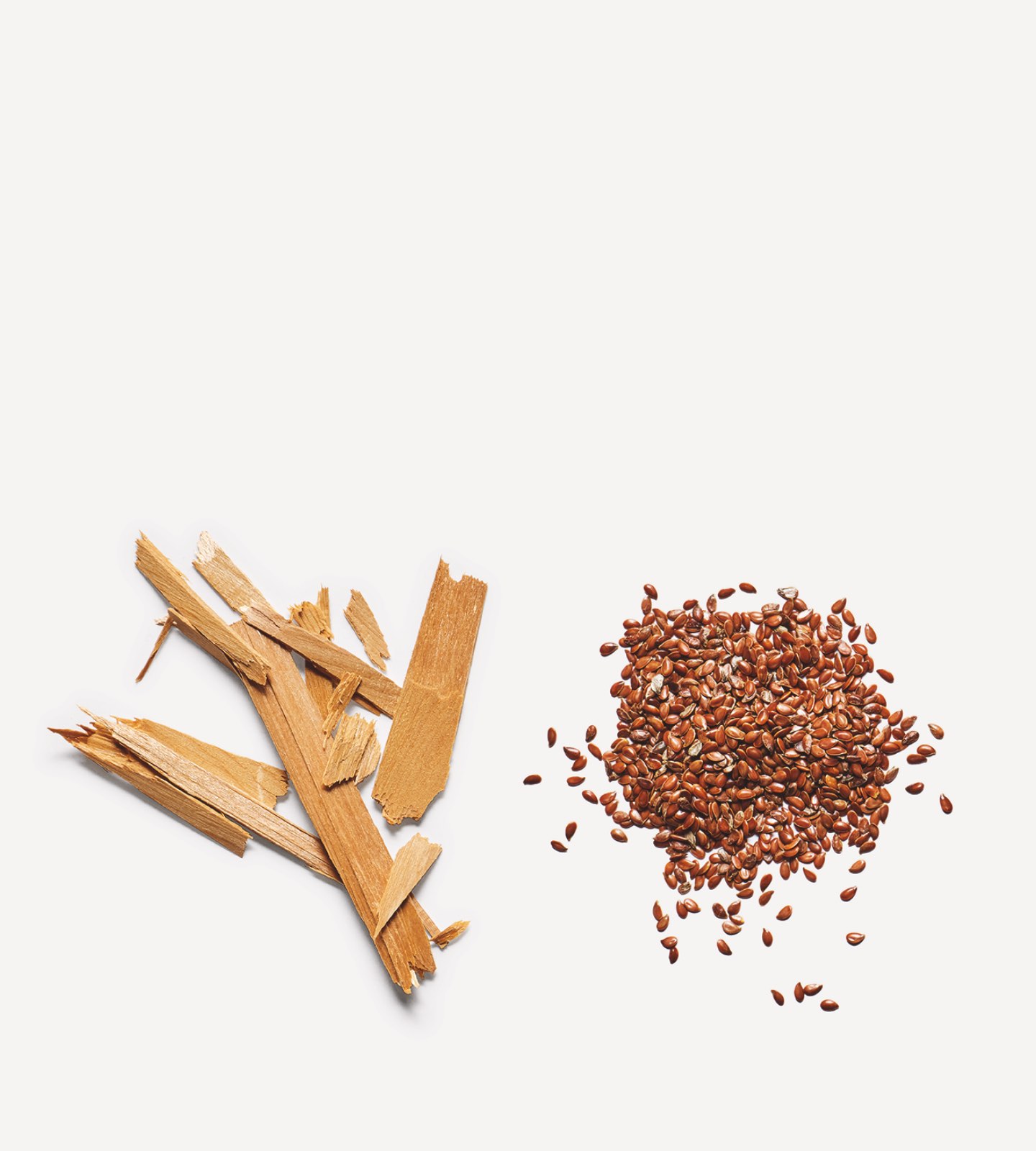 FUTURE FIBERS
We will choose natural fibers from farms that make the land more resilient and increase biodiversity, helping regenerate their ecosystems. At the same time, we'll increase our use of recyclable fibers and reduce our dependence on finite resources. By always sourcing the best quality fibers, we extend the life of the clothes we make to future generations.
TARGETS
TODAY
Pursue regenerative fibers, which are grown in a way that supports biodiversity and actually restores the land, enabling the land to capture and store atmospheric carbon.
TOMORROW
Build transparent supply chains based on strong relationships with our partners, ensuring traceability by working with NGOs, other brands and our suppliers rather than relying solely on certification.
Source and use more fibers that can be recycled at the end of their life.
Increase the number of third life products we make, using overdyeing, mending, resewing and felting to turn them into new and unique designs.
NEXT YEAR
Increase the number of clothes we take back and resell by at least 15% annually.
Find techniques to make upcycled, third life products at a greater scale.
Find techniques to repurpose materials, such as synthetic blends, that we haven't yet been able to.
Use more fibers recycled from our own materials, based on ongoing R&D to find new solutions for reuse and recycling and upcycling.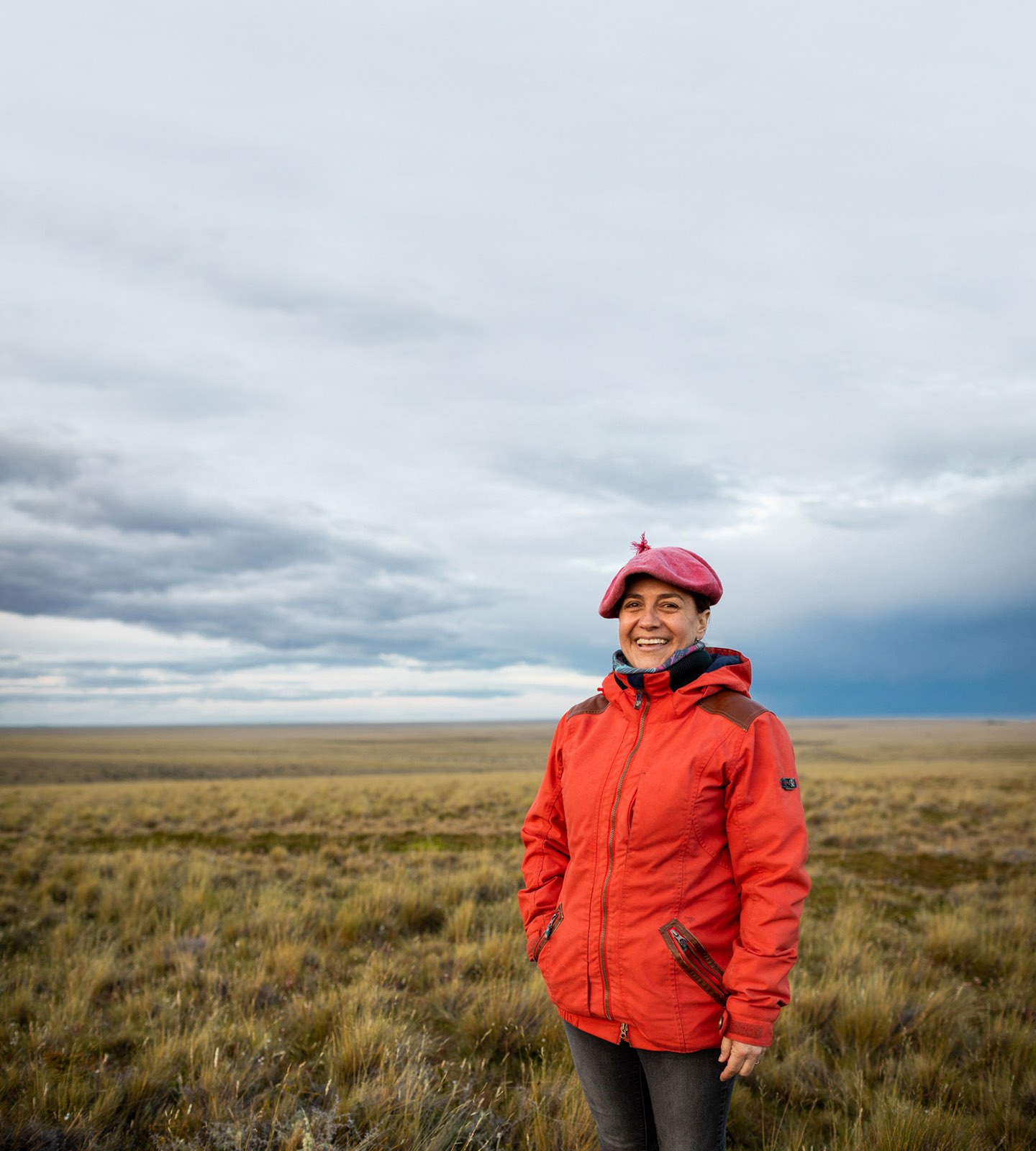 CLIMATE CORRECTION
Because human and planetary well-being are interconnected, our approach to the climate crisis focuses on people as well as products. We'll continue to design out negative impacts in favor of regenerative and renewable methods. And we'll partner in collective action for large-scale change.
TARGETS
TODAY
Support renewable energy and carbon reduction projects in partnership with NativeEnergy. We support wind power by purchasing renewable energy credits for 100% of the electricity consumption in all of our stores and corporate spaces.
Advocate for stronger climate legislation in partnership with the nonprofit Ceres.
TOMORROW
Work with Renewable Energy Buyers Alliance to increase the number of our supply chain partners supporting renewable energy.
Support the climate movement through employee education, business collaborations and amplification of this message through social media.
NEXT YEAR
Reduce greenhouse gas emissions created during the production and shipping of our garments 25% by 2025, using 2017 levels as the baseline, according to the science based targets we set for ourselves. These GHG emissions represent about 90% of our total emissions.
VISION2020
In 2015, we made a commitment to using sustainable materials in 100% of our products by 2020. We were learning along the way and setting more comprehensive goals for issues like supply chain transparency, fair wages and water use. We're sharing some of what we achieved with you now. Check back in the coming months for a complete report of what we were able to do—and what still needs to happen.