THE STORY


OF SILK
How one trip to China took me to the moon and back: insects & dynasties, legend & lore, the life cycle of the silkworm.
Read More:
Bluesign® Certified: Color Without Compromise
Snapshots from the Silk Road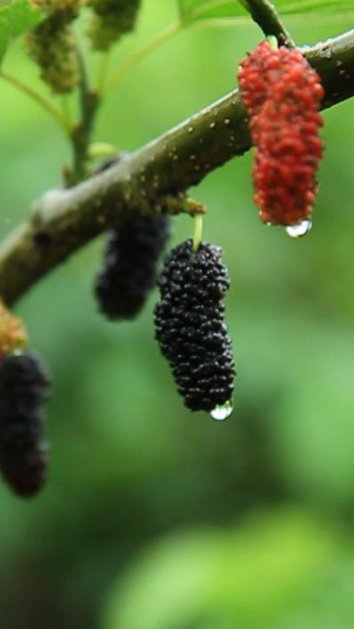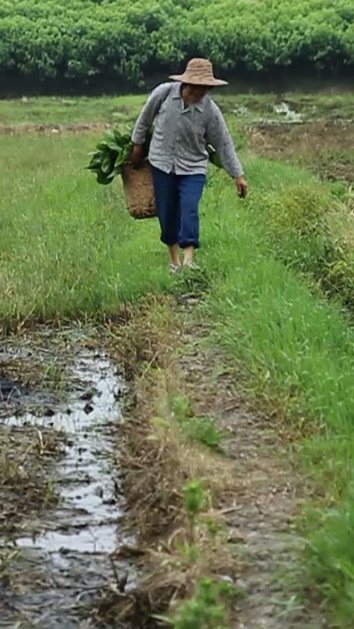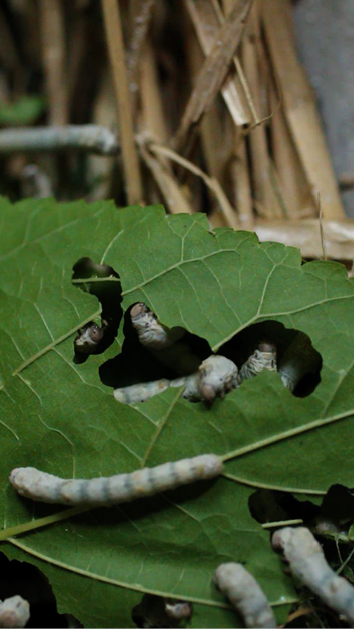 Late May, about 5,000 years ago
In the royal garden, a warm breeze spun the veined undersides of leaves. The Empress, Lei Zu, the fourteen-year-old wife of the cosmic Yellow Emperor, was drinking tea. A cocoon splashed into her cup. In three blinks the single strand of silk loosened by hot tea became an Empire's destiny. She wound and wound and wound it round her finger. Then a warm sensation, the pupa in her palm. Above, the tree it fell from—a White Mulberry. Across five thousand years, in Mandarin, Lei Zu whispers, "Eureka!"

So the taming of the moth Bombyx mori begins. Its offspring: the silkworm. Its class: Insecta. Its order: Lepidoptera. The silkworm metamorphoses, undergoes revision on revision of itself. Its life composed of changed identities, like its fellow shape-shifters: nymph to dragonfly, planulae to jellyfish, royal egg to bumblebee.

Bred so it cannot fly and cannot see, the moth's sole purpose here on earth is to mate, lay eggs, transform into a spinning silk cocoon. It's final stage: your red silk scarf, my blue-lagoon shirt. During his brief stay—two or three days at best—the male moth spreads wide his creamy wings, dances a flutter dance before a female. They mate. Within hours, the male dies: checkmate.

The female survives another four to six days, long enough to lay three to five hundred tiny lemon-yellow eggs in rows. One ounce, give or take, becomes 35,000 worms or six pure silk kimonos. As they mature, the eggs turn black, each barely a speck, a pencil point. Hatched, the point becomes a dash scrawled on blank paper—first draft of life.



In past centuries, families tended fires through the night—the eggs require heat to hatch. Sometimes women kept eggs warm against their skin, between their breasts.



We trail a silkworm farmer across the courtyard. Stacked on tiered wood racks, bamboo baskets shelter the newborns. In one round basket the worms are concentrated like a bull's-eye. Discarded at the outer edge: black-framed reading glasses, two long white feathers. Goose feathers, used to brush and separate hatched larvae from their egg remains. When they're a little larger, the farmer feathers hungry worms from one basket into another, ferries them atop a new layer of tender, finely chopped leaves.


Decreed: death by torture if you divulged the secret of how silk was made. Thirty centuries pass—someone was bound to slip. Legend says it was the Chinese princess betrothed to the Khotan prince. Her hushed promise to him, her private dowry: silkworms, seeds of the mulberry. Inside her regal headdress, a coiffure crafted with cinnamon leaves, the silkworms safely crossed the border to the prince's kingdom, three thousand years of silence broken.

In its first stage, or instar, the silkworm, technically a caterpillar, is black and very hairy, the size of an ordinary brown ant. For days it does nothing but eat. Then it stops eating altogether and falls into its first twenty-four hour sleep. The metronome that ticks and tocks the silkworm's tempo: Voracious feeding followed by equally voracious sleep. When it wakes into the next instar, it casts off its hairy skin. Applause please for the silkworm's second act. It emerges center stage, naked and white as milk.


Silk's secret was still 400 years from Europe's reach when Pliny the Elder, the Roman Empire's scientific darling, claimed in his encyclopedic Natural History, that silk was a thin fleece found on trees and combed from leaves.

The farmer leads me to a room that's windowless, concrete. Across its floor, the width of a small stream, mulberry leaves poured like water. Flowing from no river to no sea, existing only here, a rush of running green. Like a sculpture I once saw of stitched leaves riding a river's current, except this is not art but life, farm life. Thousands of silkworms raft each green stream. Moored by six pairs of stubby legs with tiny Velcro hairs on the bottom of their feet. Thus attached they eat and eat and eat.

There are four rooms exactly like this one, where the silkworms live into their next three molts. A stack of wooden stools akimbo in a corner. A straw hat on a hook. Otherwise no sign of human life, not even the hands that picked and chopped and slid in place fresh leaves. The room's quiet as the swoosh of a silk kimono on a moonless night, the dining silkworms' murmurings.


A Buddhist belief: a silk thread unraveled, marked the trail between this life and rebirth in a Buddhist heaven. Silk had a more earthly role in the Han dynasty, at the intersection of BC and AD, when silk became a form of currency. Government salaries were paid in bolts of silk. Farmers were taxed in silk. Looking for horses, camels, slaves? Ante up their silk equivalent. Dueling powers paid tributes in silk, exchanging war for peace.

Like a hothouse flower, far from its wild past, the cultivated silkworm is entirely dependent on human care. It cannot abide loud noises or strong smells. A wet mulberry leaf can kill a silk worm. After a rain, farmers arrange fresh-picked leaves in rows across a sunlit courtyard and turn them continuously until they dry. Other times, with the care one might use to prepare food for a human infant, they wipe each leaf dry by hand, then chop them into little pieces.

"We feed them," the farmer says, "wholeheartedly.— By which I mean with our whole hearts." His wife comes toward us across a mosaic landscape: rice paddies seamed with groves of glossy, pollarded mulberry trees. From a basket slung across her shoulder, a cascade of just-picked leaves.

She tells us that raising silkworms requires strict attention: You have to focus solely on the silkworms, nothing else. You need to be dongxin, she says in local dialect, which translates as observant, eyes open as in a walking prayer.


According to rank, Zhao Gongming, god of wealth and prosperity, was draped in silk when he crossed the border from mortal to deity. Basins brimful with silver and gold ingots, pearls, coral at his feet. His four divine assistants robed in gold, span the four directions, attracting wealth from every corner.

Multiple Zhao's live in the farmer's kitchen. Zhao's image is frescoed on the curved wall of the clay fire pit, hung opposite he's red and gold in poster form. In the adjacent room, the farmer tracks finances in a ruled ledger. Above his desk, ceramic Zhao peers from a concrete niche, a crack zigzagging in the wall beside it like cartoon lightning. The rooster I met earlier, as he pecked the spindled base of a mulberry tree, wanders into the house, settles under a bike cart, his crested comb red as electric Zhao's lit candles.


Once worn solely by the emperor, over the centuries silk climbed down from the royal rung. One glance distinguished the civilized from the un: generals, aristocrats, the literati (the Chinese revered their writers), the dancer who performed in royal court. Another rung descended to a seventh century civil servant's uniform—its color told his rank. Peasants claim silk's final rung, accorded the legal right to wear it during the Qing Dynasty. By 1912 silk took a western turn among the chic: a riding suit, a skirt, a trench coat. Nowadays, a patchwork tee, a miniskirt cross Beijing's busy streets. Silk democratized.

With each molt the silkworm splits its skin like a working superhero splits his street clothes. With each molt, the silkworm enlarges. Think of the hatchling as a six-pound human infant, weighed at its fifth and final instar 60,000 pounds. At this stage the silkworm's skin is nearly translucent, a window you can see its beating heart through.

Its sleep is deepest before its final molt—nicknamed the Big Sleep. Thirty-six to forty-eight hours. By the time it wakes, the silkworm's tinged with yellow, tightened, a harbinger of the cocoon it will become. During this stage, the farmer's work is most intensive. Mulberry leaves must be supplied perpetually. No longer eating to grow, the silk worm eats to produce proteins for spinning silk and stores them in its thorax.

Tick tock: its eating ends entirely. When the silkworm begins to fidget, toss its head, it's ready for its last majestic step. In the wild, it would climb a tree. Here its ancient instincts coax it up plastic webs to wooden rafters, like trails to a summit's base. The silkworm ascends, attaches, claims its bivouac.

With a twist of its head, it starts excreting liquid silk through its two spinnerets. Two strands become one, stuck together with gummy, sticky seracin, which hardens when exposed to air. For three days, the silkworm continuously nods its head in figure eights, ejecting silk it loops and loops around itself, about a foot a minute, until the minutes equal half a mile. The silkworm is enveloped in a creamy-white cocoon. Along the laddered webs, a universe of tiny clouds in profuse bloom.

After its final dream state, left to its own wild devices, the pupa would fly out a moth. But to do so, it must make a tiny exit hole, cutting the continuous silk thread into thousands of short ones—goodbye silk shirt. There are other farms whose purpose is to ensure the Bombyx mori's pedigree. Engineered over millennia to produce the finest silk, moth breeding is its own art and science. But here, it's moth interruptus, its cocoon predestined to be woven into cloth.

Before farm gives way to factory, the cocoons, with the pupae still alive, are oven-baked. As poet Wallace Stevens puts it: "Death is the mother of beauty." Packed and bagged in burlap sacks, cocoons by the thousands are piled against a factory wall. When I pluck one out, hold it to my ear and shake it, the pupa rattles. Music of the afterlife, a reminder of the living thing the cloth is wrung from. I put one in my pocket to bring home with me.