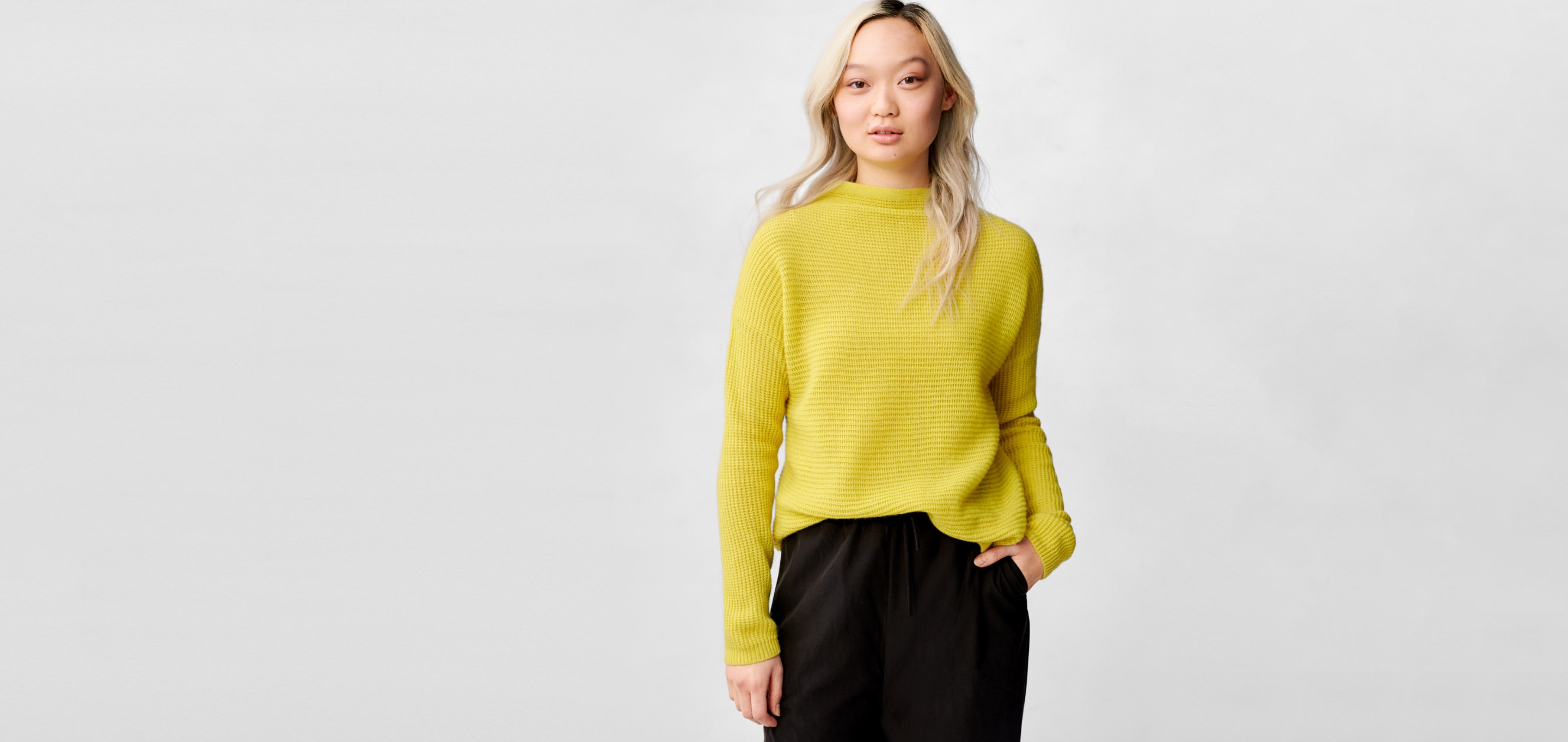 GOOD GOES ON
Every generation has its challenges. Some would say that's the reason for its progress. Change might start with a small act of kindness or a big idea that changes everything. It can come from the tiniest voice or the voice of a generation. To celebrate our Spring 2020 collection, we're teaming up with photographer Heather Hazzan of Girlgaze to amplify the voices of six changemaking women.
see the story
ORGANIC LINEN CREPE STRETCH
THE SEASONLESS SWEATER
The natural character of linen, a knit with a little more stretch—and a little more polish. For a sweater that's light, cool and breathable, all year long.
SHOP LINEN KNITS
ORGANIC COTTON STEEL
DEFINED BY TEXTURE
Soft organic cotton with finely spun threads of steel—for texture that holds its shape.
SHOP TEXTURE