Organic Cotton Rib Tank
Style No. EEORB-U0839
Layering starts here. A long, body-skimming basic with a scooped neck.
Slim, shaped fit.
Finely finished with banding at the neckline and arms.
FABRIC:
Fine organic cotton that's knit with the tiniest rib for natural stretch. Smooth and soft, it washes and wears beautifully.
Dyed with safer chemistry and bluesign® certified. Click the Behind the Label tab to learn more.
View full detail
go behind the label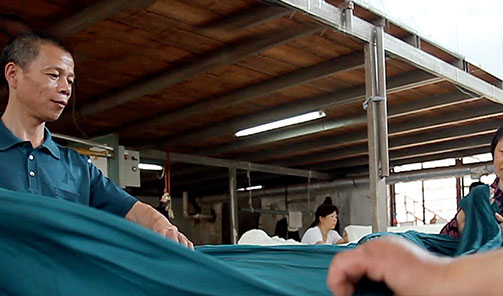 COLOR WITHOUT COMPROMISE
BLUESIGN® CERTIFIED
At most dyehouses, hazardous chemicals go into your clothes—and out with the wastewater for treatment. Why use toxins in the first place?
We're committed to the strict and holistic bluesign® standard because it ensures that fabrics start with safe dyes. And it monitors everything that goes into the dye process, including water and electricity.