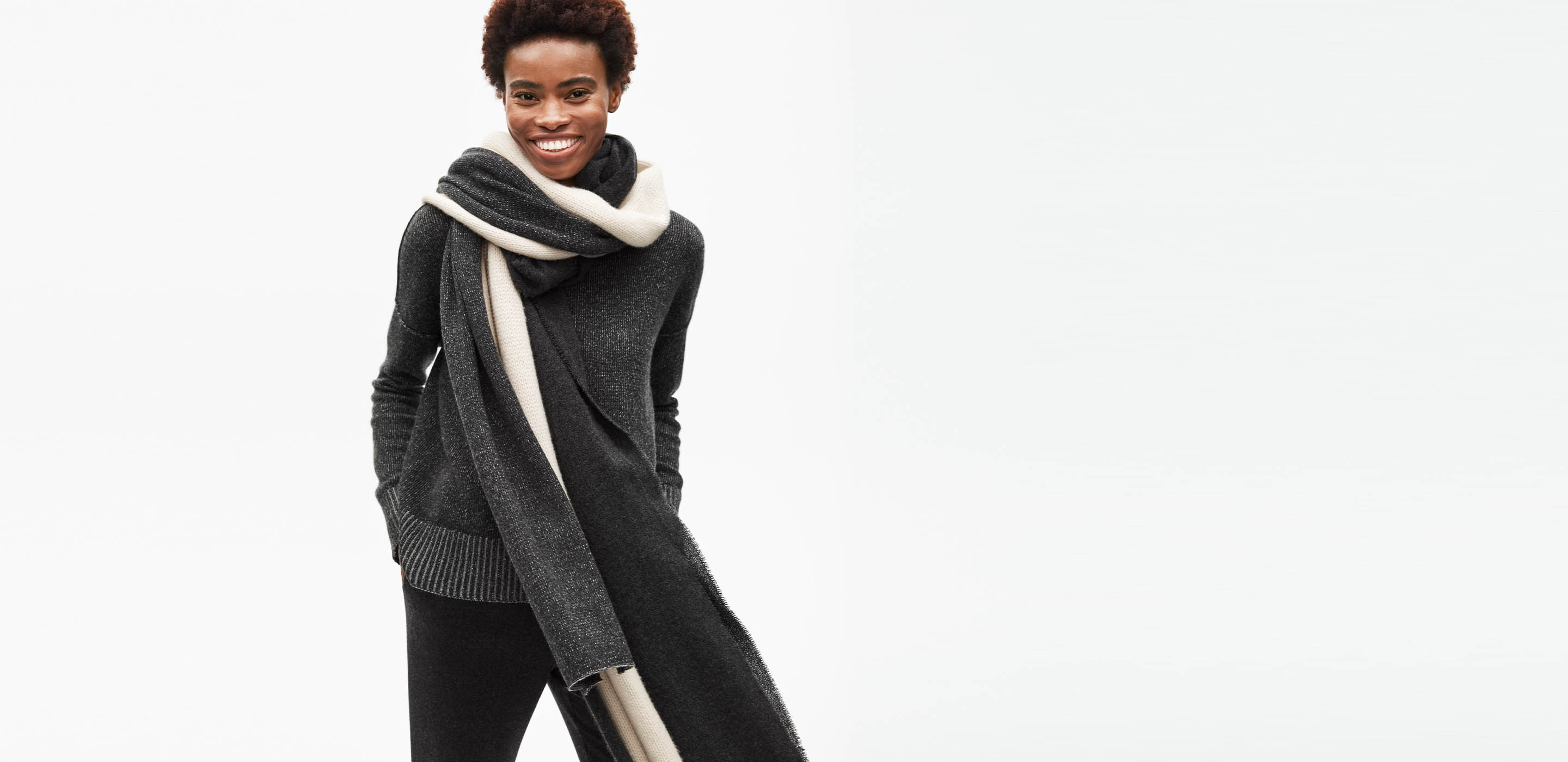 Our Holiday
2019 Catalog
SHOP ALL THE LOOKS
Holiday dressing and gifting should
be effortless. That's what's at the heart of this
season's collection—simple pieces in
materials that will last long after the
celebrations end. Because what you wear—
and what you give—matter. Feeling your
best helps you be your best, and choosing
clothes that are responsibly made makes
you feel good, from the inside out.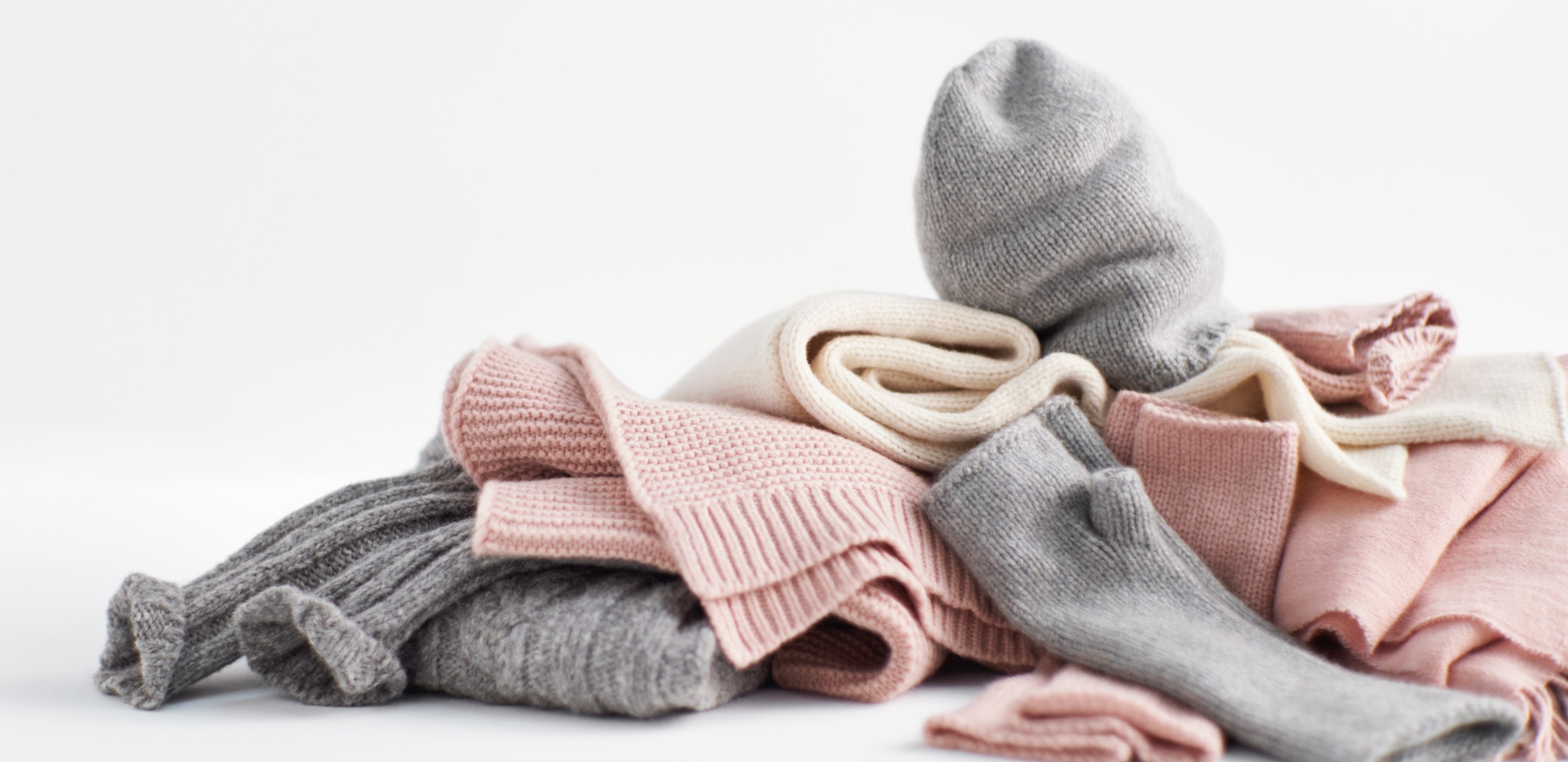 Give Good. Everything we make is designed to look, feel and do
good—from cozy sweaters you'll wear year after year to the
cashmere scarf that's truly luxurious and sustainable.
SHOP our good gift guide
Shapes that work together effortlessly, in an of-the-moment
mix of proportions and textures—so you can create the
holiday looks you love.
SHOP holiday looks
expand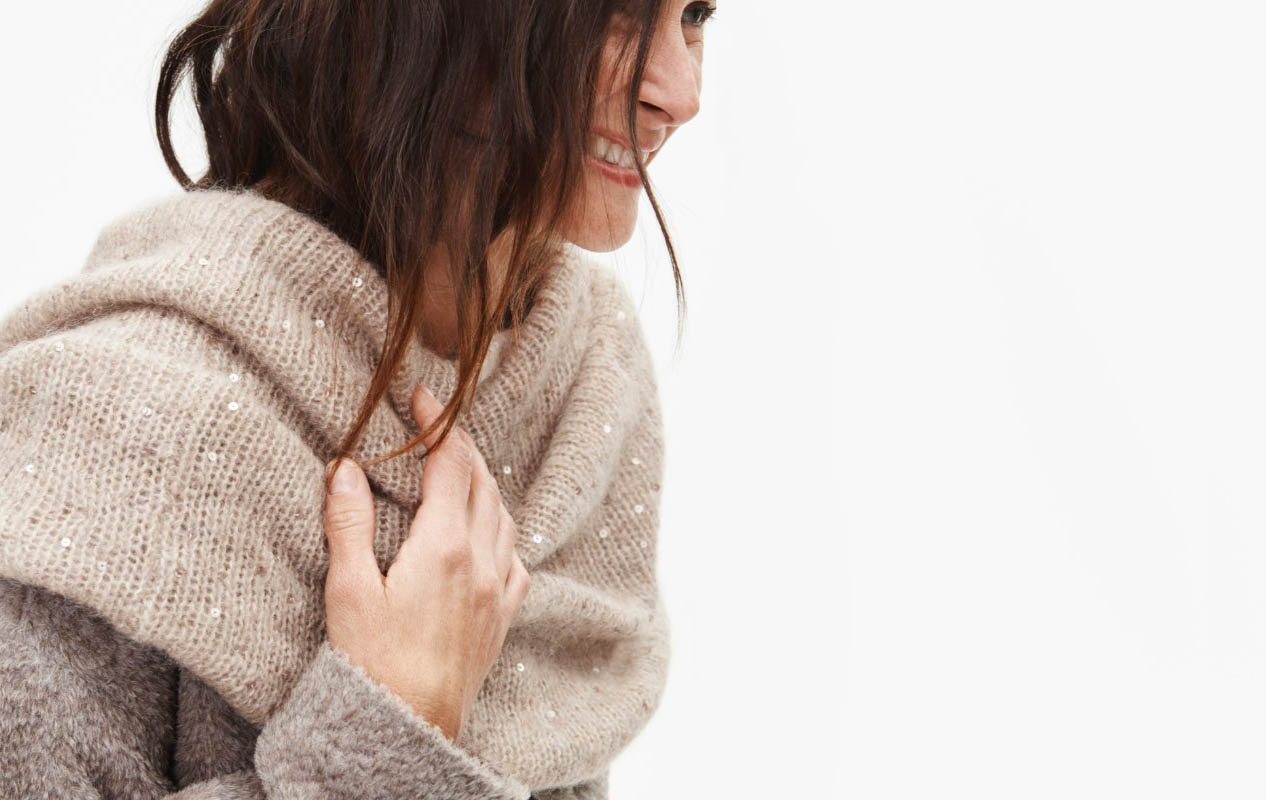 A little sparkle. We're thoughtful
when it comes to sequins—each
one is hand stitched for perfectly
placed shimmer.
SHOP ACCESSORIES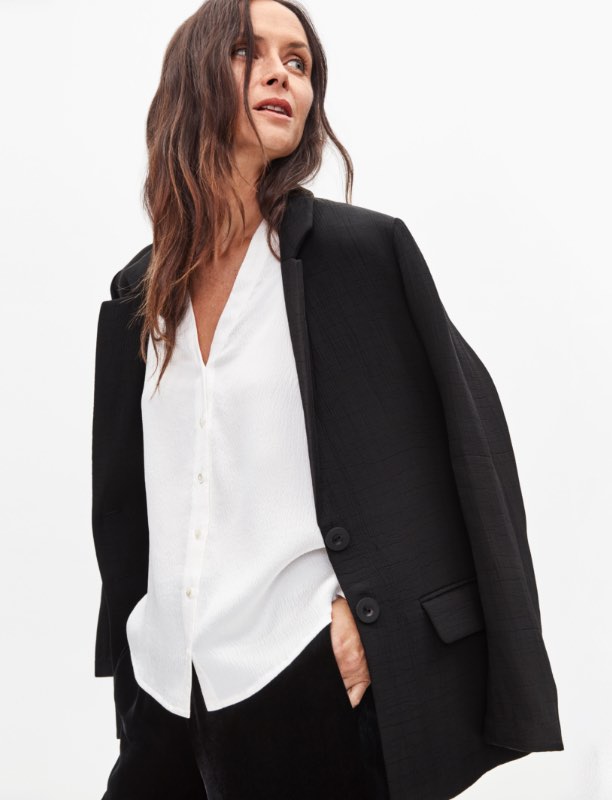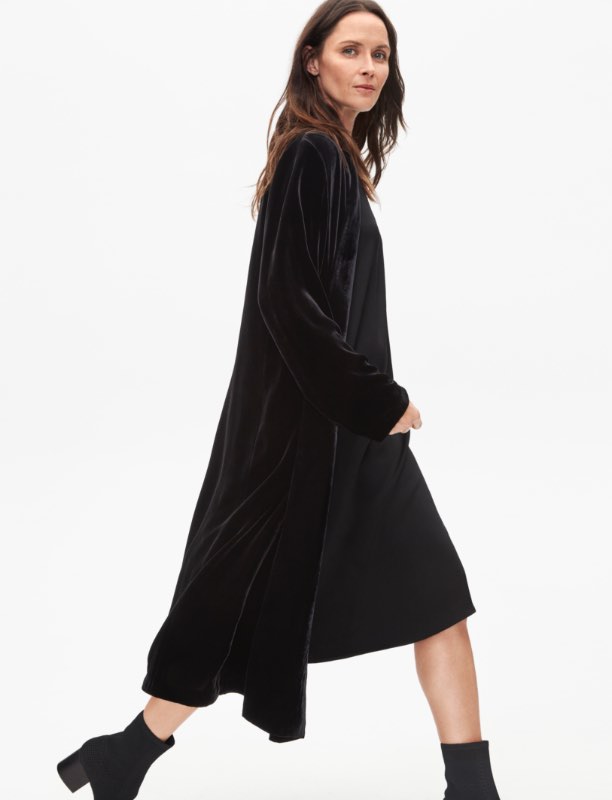 We believe in business as a force for good. That means tracing
our supply chains back to the farm, recycling cutting room
trimmings to make our lofty cashmere, working toward our
goal of 100 percent organic cotton and linen—and taking back
our clothes to be reworn or remade into new designs. And for
35 years, good has meant giving back to women who are
changing the world.
SHOP SUSTAINABLE GIFTS
"For three decades we've been committed both to
sustainability and to supporting women and
girls. By focusing on these two issues together,
we have a huge opportunity to create change."
WOMEN FIGHTING FOR ENVIRONMENTAL JUSTICE

Women and sustainability are at the heart of everything we do—from designing clothes that build confidence to manufacturing them responsibly. So it's natural
that we've refocused our grant program to benefit organizations working at the intersection of women's empowerment and environmental justice.

We believe that empowering women who are leading on environmental challenges is key to the health of our planet. According to a recent report by the
Business & Sustainable Development Commission, women leaders excel in thinking long-term, finding solutions to complex problems, and collaborating to drive
systemic change. Our new grant program will award $200,000 annually to organizations engaging women and girls working on the front lines of environmental
justice. We've received 138 applications and will announce our 2019 grantees on Giving Tuesday, December 3. We're excited to support these amazing
organizations and the vital work they're doing to inspire lasting cultural change.

Learn More +

read more +