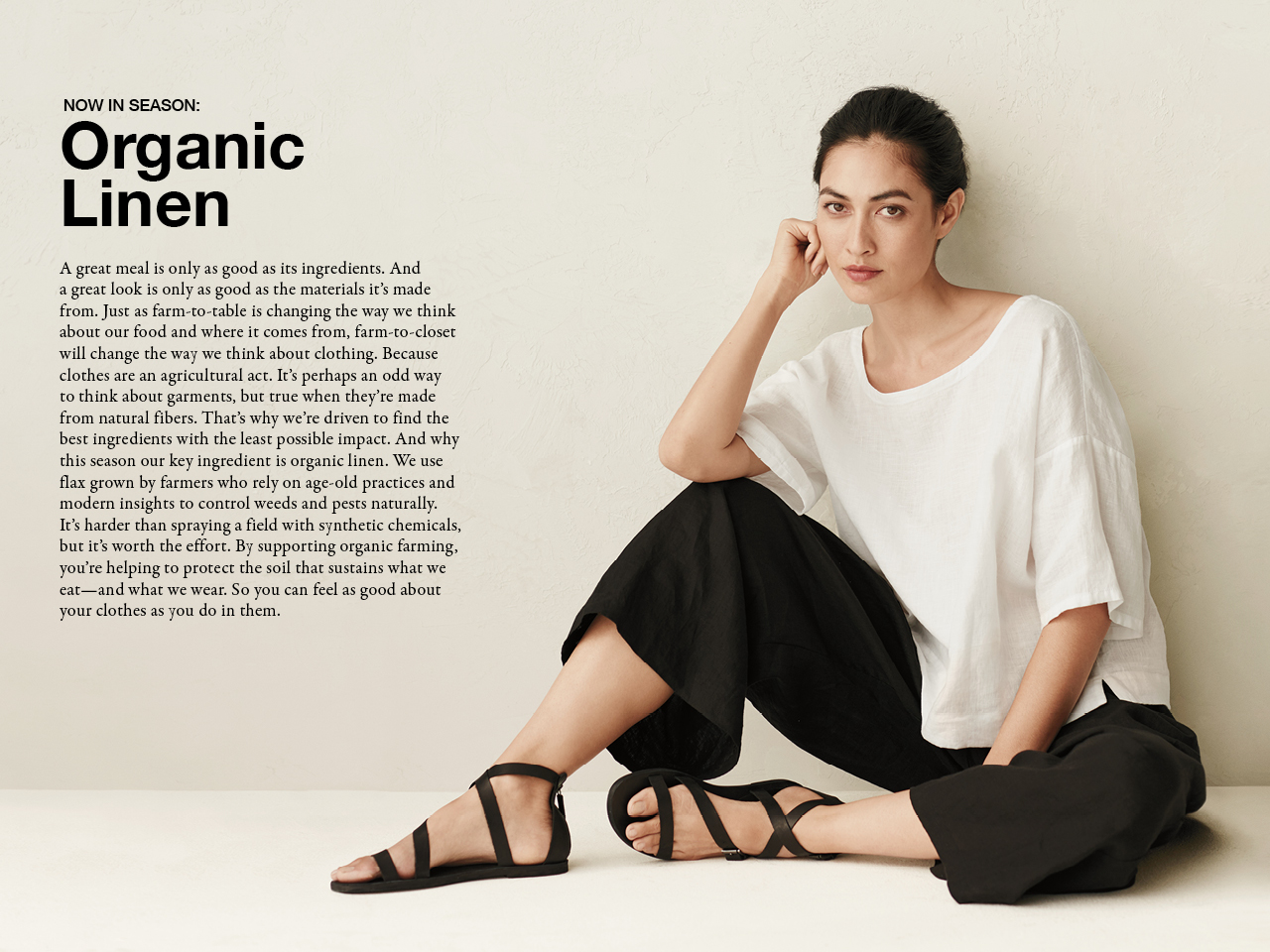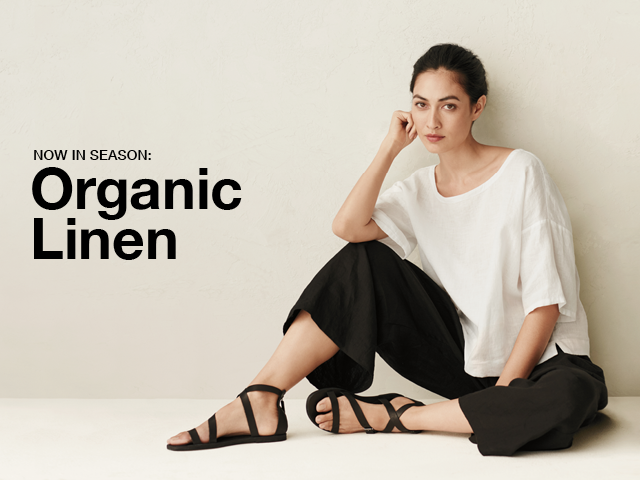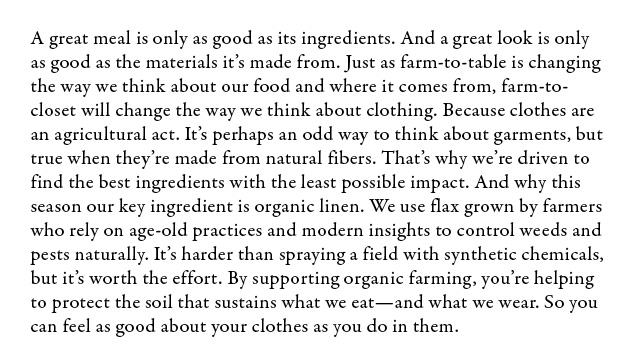 In 2015 we launched VISION2020 with bold goals for materials, chemistry, water, carbon and conscious business practices. A year later, we have made significant progress in meeting our fiber commitments.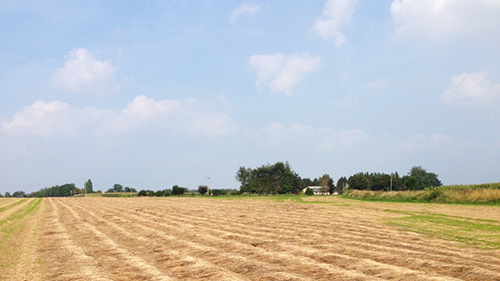 ORGANIC LINEN
This Spring 83% of our linen is organic. By 2020, all of it will be.
Of course numbers don't tell the whole story. Getting to 83% organic linen—an increase from 68% the previous Spring—doesn't reveal the changes we've made in our buying practices to source organic fibers cost-effectively. And it doesn't calculate the number of times we've asked "can it be organic?" before letting ourselves fall in love with a new fabric.
And statistics don't speak to the other ways we're taking action—using safe dyes, reducing water consumption, cutting waste and supporting ethical manufacturing.
Organic fibers are just one way we think about sustainability.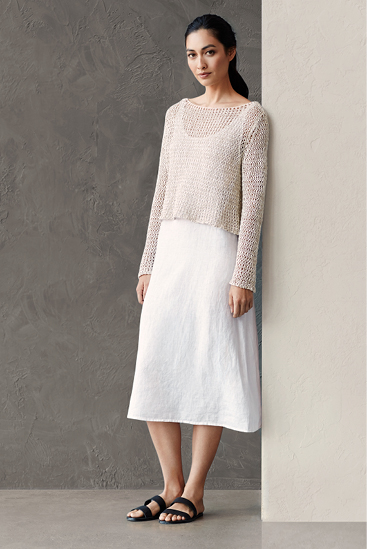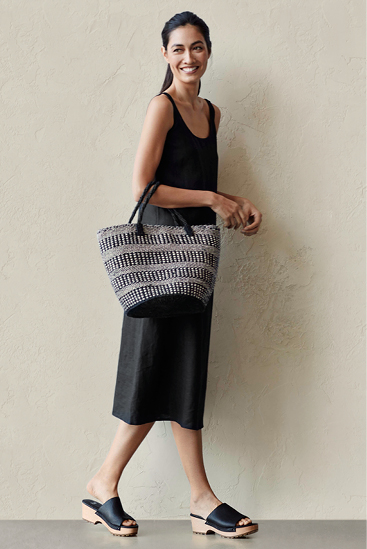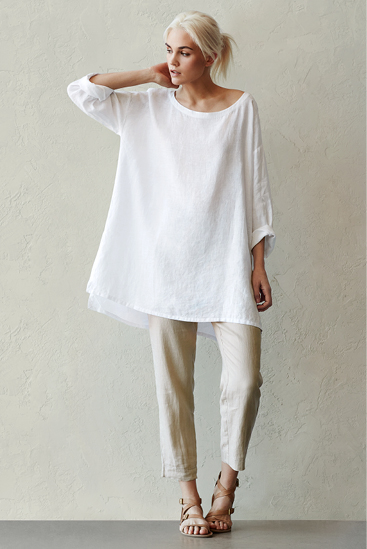 More about our fiber commitments:
ORGANIC COTTON
This Spring 92% of our cotton is organic. By 2020 all of it will be.
These results reflect our keen awareness that conventional cotton is a chemically intensive crop. It requires more synthetic pesticides, herbicides, fertilizers and defoliants than any other fiber.
So why aren't we at 100% right now?
The short answer is that we haven't been able to source organic yarn for blends that use a small percentage of cotton. An artisanal scarf that supports a community in India. A silk jacquard jacket with just 5% cotton.
When a mill does an organic run just for us, it raises the price, beyond what our customers will bear. So we're asking, how can we approach sourcing differently? And how can we work with other brands to raise the demand for organic cotton?
Changing the way things have always been done is a big effort, but it's one that we believe matters.
Learn more about
TENCEL
Since we launched VISION2020, we've doubled our use of Tencel® and reduced our reliance on viscose.
Why? Both fibers are made with wood pulp, but Tencel® fiber production uses far safer chemistry and significantly less energy. It's processed in a closed loop, which means that 99.5% of water and chemicals are reused.
Currently we are not introducing any new fabrics that contain viscose, but some customer favorites are made with it. That's why our fabric R&D team is deep in the process of testing new options.
They've faced challenges, because Tencel® has different qualities than viscose. To preserve the ones we know you count on, we're partnering with mills to innovate and to design with Tencel® in entirely new ways. You'll see some of the results in coming seasons.
We're committed to finding responsible updates for our viscose fabrics—without losing the qualities we love and trust.
Learn more about

Our VISION2020 fiber commitments have given our teams tremendous focus—and our manufacturing partners a chance to do things differently.

Yes, we want to use 100% organic linen and 100% organic cotton.
Yes, we want to reduce our use of viscose.
Yes, we want to do so much more—cut waste, use less water…

But VISION2020 isn't really about us. It's about changing an industry so that sustainability is business as usual.