ACTIVATING LEADERSHIP
Learn how we support leadership programs for women and girls, women-owned businesses and local communities.
ACTIVATING LEADERSHIP

GRANT GUIDELINES
Eileen strongly believes each of us has the ability to lead—in our personal lives, the workplace and our communities. There are many ways to lead, many styles of leadership and many kinds of effective leaders. Bold or introspective, outgoing or imaginative, we each have the potential to make a difference.
Past Grantees
2017
2016
2015
2014
2013
2012
2011
2010
2007-2009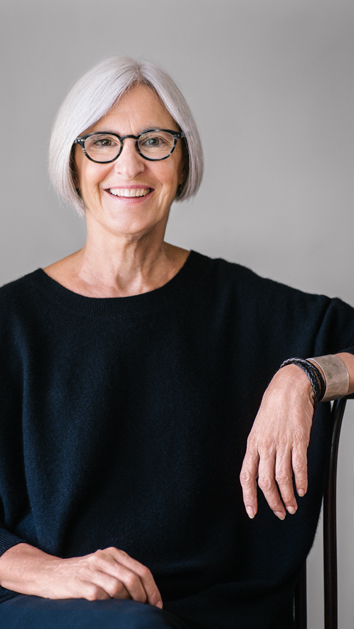 "I believe that self-exploration holds the key to unlock great possibilities, both for individual growth and connection with others. In my own life, I've found that the more I engage in this work, the more strength I have to voice what matters most to me and to create a positive impact. I want more women and girls to have access to new ways of learning about themselves—what lights them up and what enlivens all of us."

—Eileen Fisher
By activating the natural leadership qualities within themselves, women and girls are able to find their voices, build inner strength and develop the confidence to pursue what really matters.

In support of nonprofit organizations championing the activation of leadership qualities in women and girls, which has been the overall program theme since 2010, EILEEN FISHER offers grants of $5,000 and more around a specific focus each year within the broader theme.

We are particularly interested in programs that:


bring about self-discovery and personal transformation
help women and/or girls find their inner strength and trust their intuition
address any phase of a woman's and/or girl's life

Grant Focus
Over the last eight years, a specific focus has been chosen each year within the theme of Activating Leadership:


2010, 2014 and 2015: Achieving Personal Transformation
2011 and 2016: Applying Leadership Attributes
2012, 2013 and 2017: Leading for Impact
Update (May 2018): After many years of running the Women-Owned Business Grant and the Activating Leadership Grant, we are pausing these programs in 2018 to evaluate our grant portfolio in light of how we can best use our charitable giving to achieve our company's mission. The Community Partnerships Grant program will remain open and unchanged in 2018.

In Spring 2019, we expect to launch new and/or updated grant programs. While we cannot guarantee that the funding criteria will be similar to past programs, we encourage you to return to our Grants page at that time to see if your organization might be a fit for our 2019 opportunities.

Until then, please note that we are unable to review or respond to phone calls or emails with unsolicited requests for funding or information on future funding plans.

We highly value our relationships with our nonprofit partners, and we understand that many organizations anxiously await these grant offerings. We will communicate any updates as soon as they are available. Though we will not be accepting applications or funding requests, we will continue to fund work that advances leadership of women and girls in 2018 by invitation-only. We look forward to sharing where we are headed in 2019 and how we can partner together to create a more sustainable and equitable future.