1% of global cotton production is organic.


The US is the world's largest exporter of cotton and the 5th largest grower
of organic cotton.


99% of US extra long staple (Supima) cotton is conventionally grown; 68%
is genetically modified (GM).


94% of US short staple cotton is GM.


3 of the 5 largest cottonseed companies only sell GM short staple seeds.


8 European countries have banned GM agriculture. It is also banned in
Turkey and Peru, where a 10-year moratorium expires in 2021.


Roundup, an herbicide that is commonly sprayed to rid GM cotton fields of
weeds, is a suspected endocrine disruptor.


GM cottonseed enters the food chain as feed for cattle and oil for
processed food such as potato chips.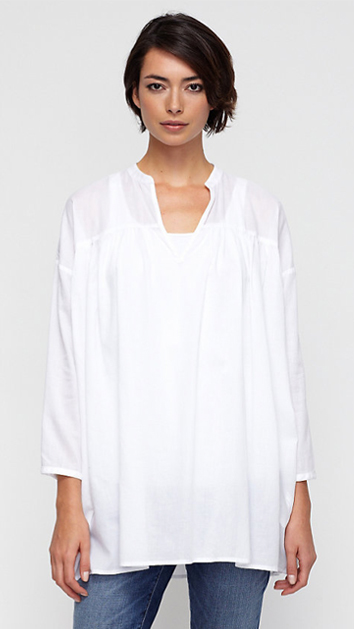 Organic Cotton 3 Good Questions

Why should I buy organic cotton?
The bottom line: Organic cotton is grown in a biodiverse, balanced ecosystem.
Conventional cotton depletes the environment and leaves behind toxins with
long-term effects. With organic cotton, you are paying for clean water, clean air
and a healthy environment for workers and wildlife.

How can I tell if cotton is organic?
Unless there's a label, you can't. Strands of conventional, GMO and organic
cotton look alike—to the naked eye and under the microscope. "You can't test
the fiber, you have to test the soil," explains Jane Dever, a cotton breeding
specialist at Texas A&M University. "That's why third-party certification is so
important."

Is organic cotton better for my health?
Not directly. The idea that organic cotton is better for your skin is a common
misconception. The health benefit actually comes at the field level, where farm
workers and local communities can be exposed to pesticides, herbicides and
defoliants that pollute groundwater. Farm toxins do not affect garments that
you wear largely because they are applied before the cotton plant produces its
white fibrous bolls. Sometimes defoliants can be detected on the raw fiber, but
in the course of knitting, dyeing and finishing cotton is washed multiple times.