Careers

Ready to join a community making clothes in a way that makes things better?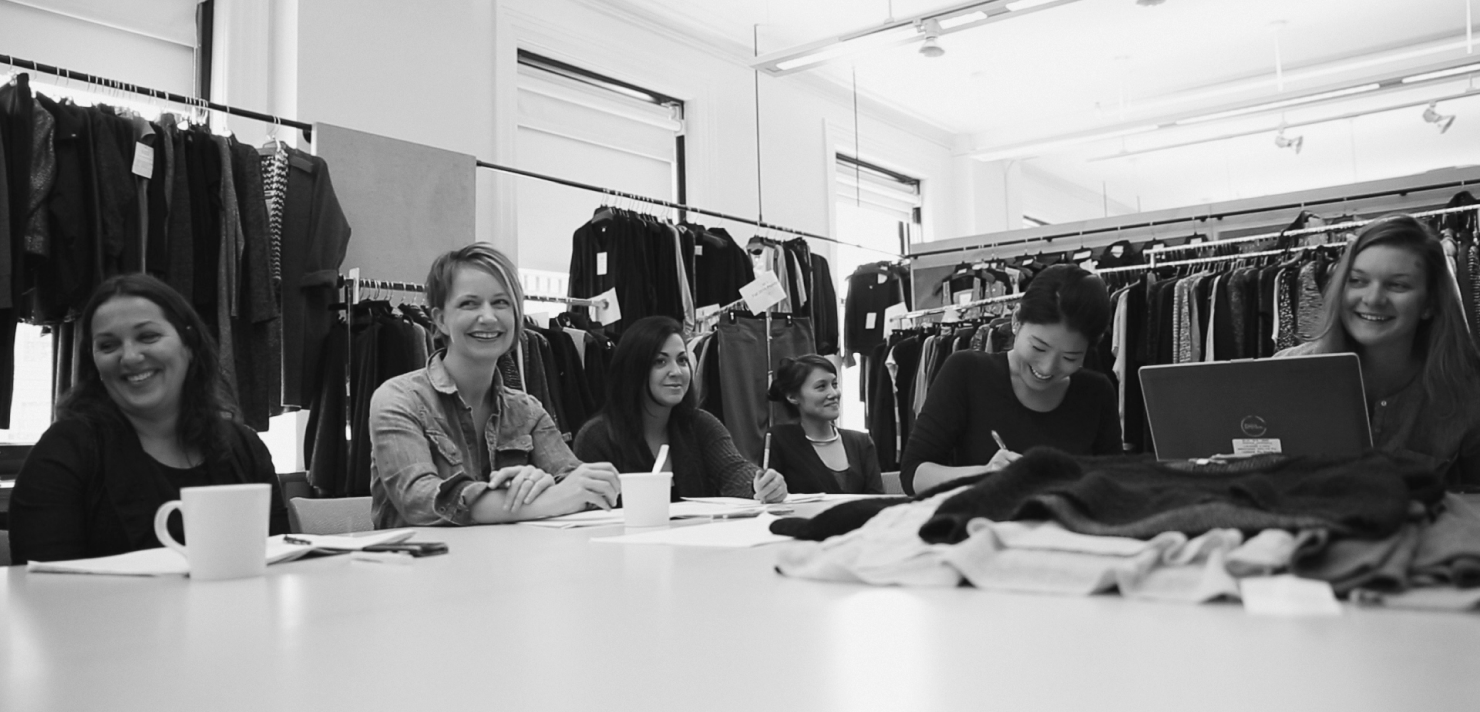 Living Our Values
For over 35 years, we've been united in our efforts to support the environment, human rights and initiatives for women and girls—work we believe is becoming more and more important. We're committed to doing business in a way that ensures a sustainable future.
That means we:
Strive to protect our limited natural resources, fight climate change and shift the fashion industry from a take-make-waste manufacturing model to a circular one.
Work to support human rights and the fair treatment of all people in everything we do.
Respect and honor differences in gender, age, race, religion, ethnicity, sexual orientation and political views.
Do all we can to empower women and girls, especially as advocates for the environment.
EILEEN FISHER is a certified B Corporation, which means we voluntarily meet high criteria for social and environmental performance, accountability and transparency.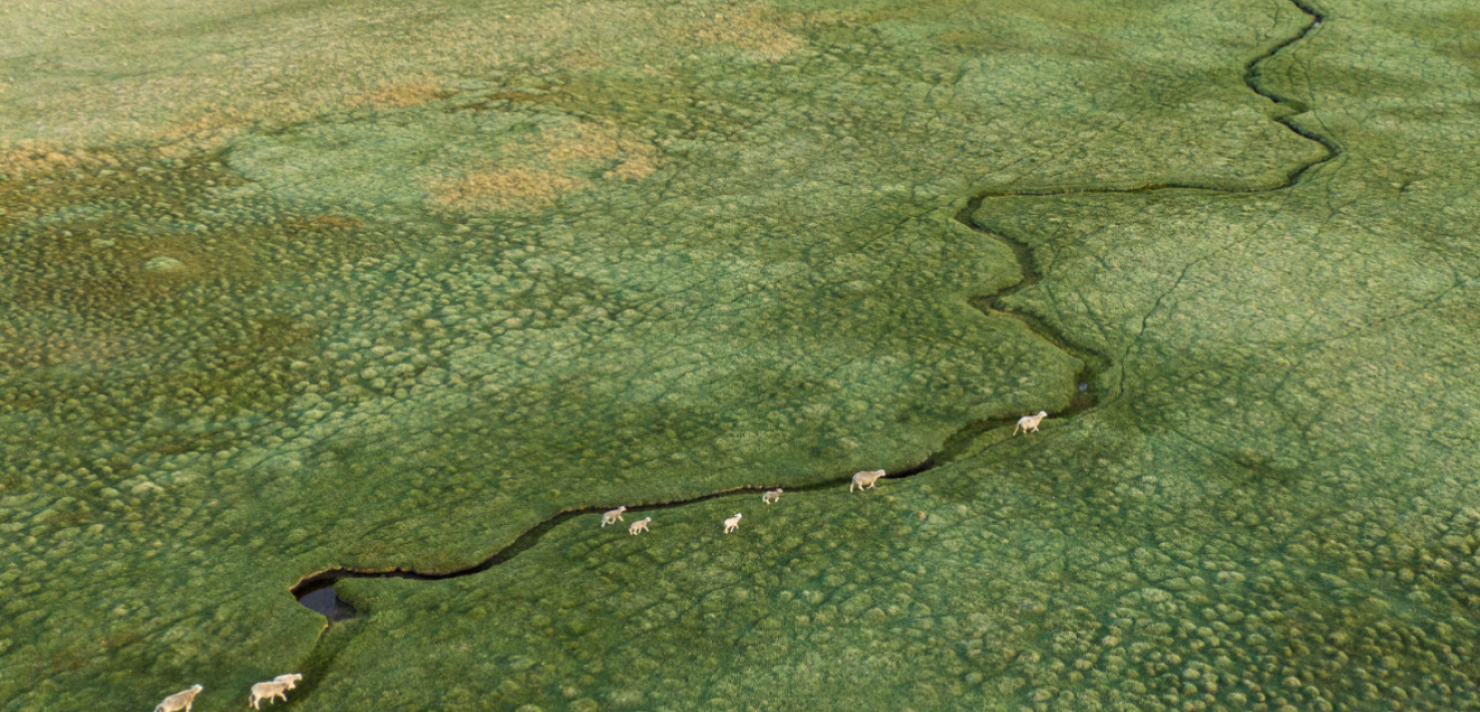 Our Culture
At EILEEN FISHER, we strive to create an inclusive and respectful workplace. We all benefit when we work in an environment where our differences are valued. We all succeed when we are respected, supported and valued for who we are. We all thrive in a culture of inclusion.
Our culture promotes teamwork within a diverse community. Employees partner collaboratively as members of both departmental and cross-company teams. We practice open, honest communication and believe that every person should have a voice. We believe in the fundamental potential of every person and are committed to cultivating conditions that empower people.
How We Hire
During the interview process, you'll experience our culture and our values and meet the employees you'd be working with. It's a two-way conversation that looks at what a great place to work means—for you and for us.
As an equal-opportunity employer, we are committed to providing a workplace free from harassment and discrimination. That means recruiting, hiring, training and promoting qualified people of all backgrounds and making all employment decisions without regard to any protected status.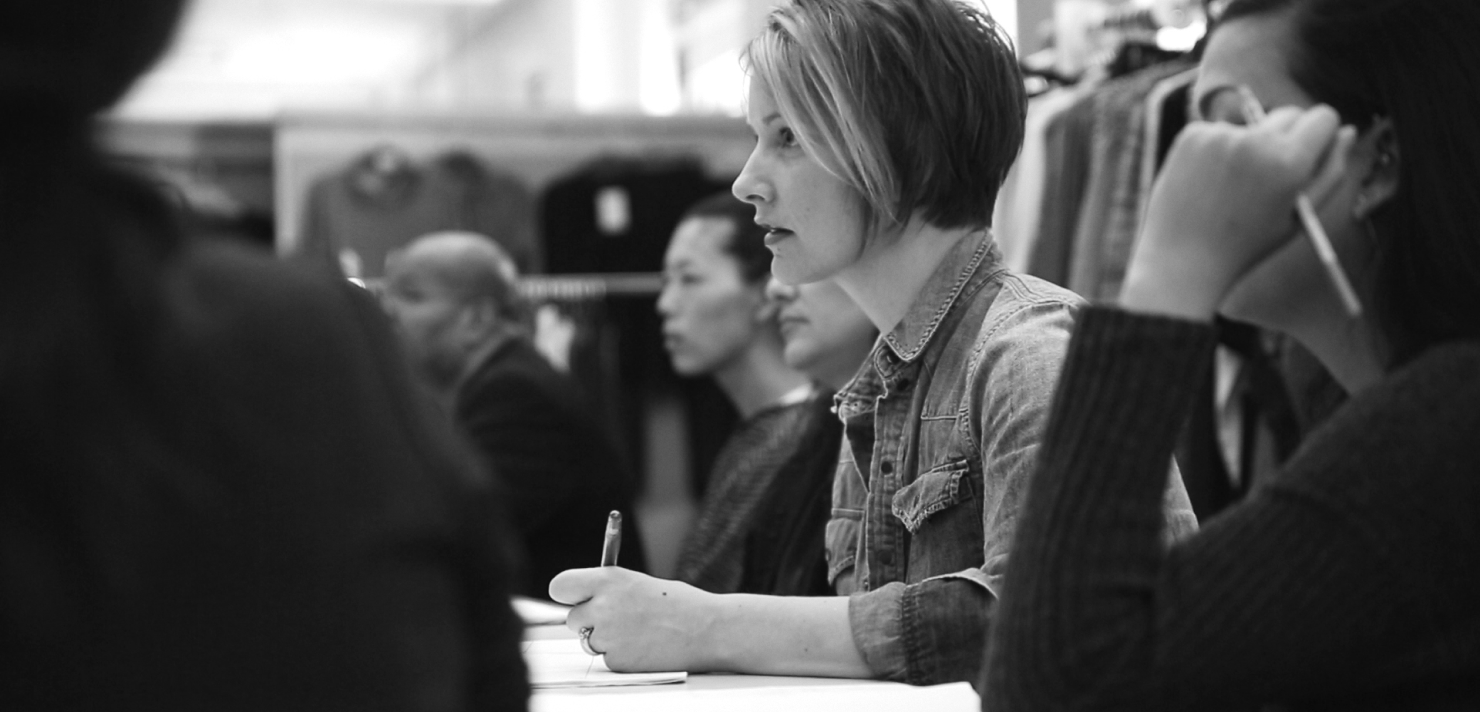 Fulfill Your Purpose
We're always looking for people who share our commitment to sustainability, human rights, diversity and inclusion and are ready to join us in working to build a better industry.
Working in Our Stores
Our store associates have a passion for EILEEN FISHER clothes and sustainability. We offer an empowering work environment, competitive hourly rates, comprehensive benefits, generous clothing allowance, flexible schedules and healthy snacks. Our non-commission, team-selling approach lets associates focus on delivering the best experience for the customer.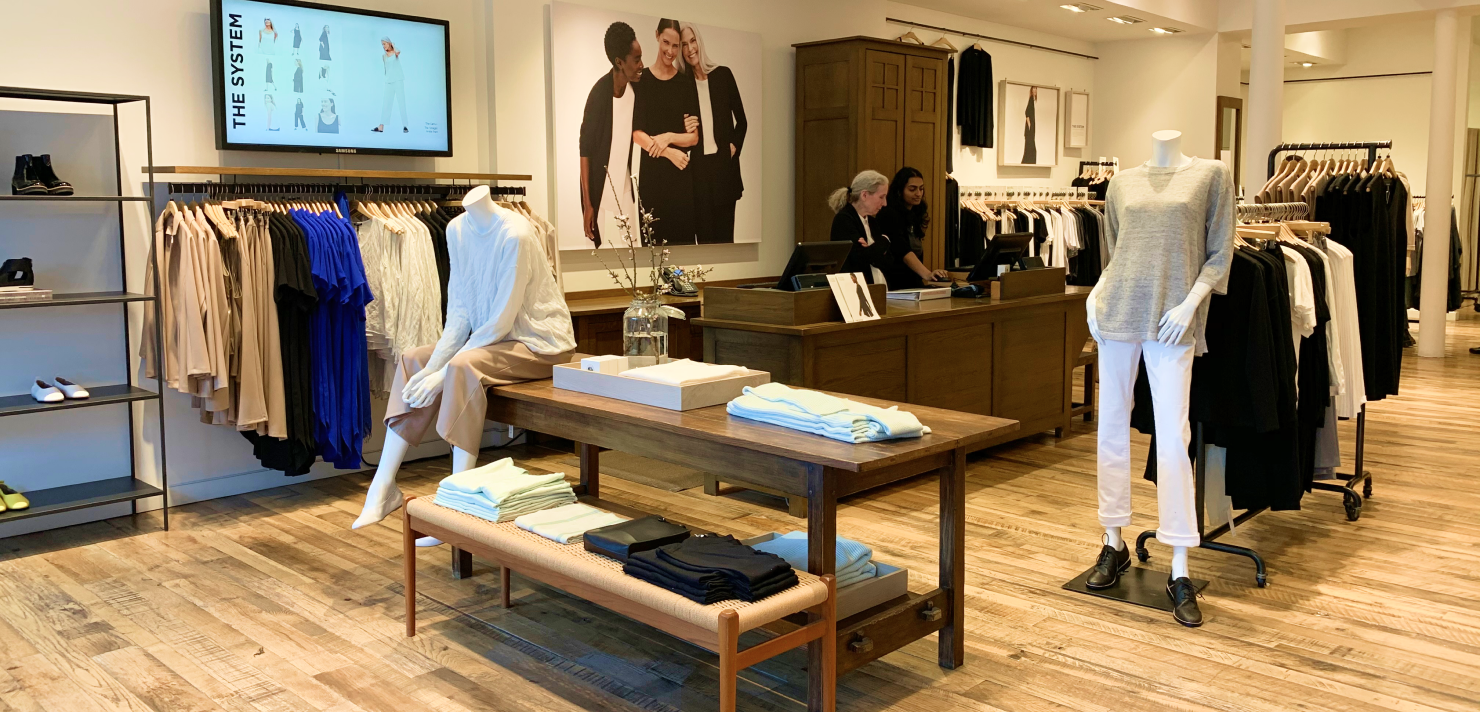 Benefits & Wellness
EILEEN FISHER employees enjoy a collaborative environment, welcoming atmosphere and benefits designed to support the health and well-being of employees and their families.
Core Benefits:
Medical
Dental
Flexible Spending Accounts
Short-Term and Supplemental Disability
Long-Term Disability
Life Insurance
401(k) Employee Savings Plan
Paid Time Off
Employee Assistance Program
Employee Discount
What Sets Us Apart:

Employee Stock Ownership The ESOP provides company stock to employees so that they benefit from the value they help to create. The concept of shared ownership is consistent with our company culture and our values.

Profit Sharing Bonus One of the hallmarks of our company, the profit-sharing bonus is awarded to eligible employees based on the company's after-tax profits. The program is designed to share profits among employees to recognize their contributions and enhance a sense of teamwork and fairness.

Wellness Reimbursement Program To foster employee well-being, EILEEN FISHER provides an annual reimbursement for wellness-related expenses. We cover a wide range of services and products, including massage, acupuncture, gym memberships, exercise equipment and wellness retreats.

Parental Leave Paid time off is provided to new parents to support them during the early stages of bonding with their child.

Domestic Partner Coverage We provide medical and dental insurance coverage for a domestic partner. This coverage also extends to the children of a domestic partner.