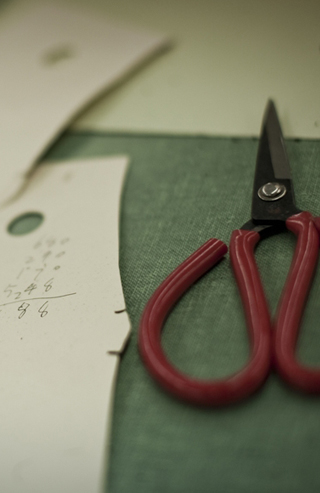 An audit provides a good snapshot of a factory at one moment in time. However, we believe it is by continuing to educate managers and train workers that we can make truly meaningful changes in our supply chain.
Monitoring Worldwide
Assessing Factories
We utilize the services of independent, third-party auditors in order to monitor and improve the conditions at our factories worldwide according to SA8000 protocol. Currently, our auditing firm is UL-STR (Underwriters Laboratories Specialized Technology Resources). Our monitoring partners include Verité, Intertek and ALGI. We change auditors every few years to help ensure the integrity of our audit findings. Usually we conduct announced or semi-announced audits at our factories; however, we conduct unannounced audits when we are investigating specific factory situations.
We have also been exploring the possibility of conducting multistakeholder audits at our factories. In a multistakeholder audit, the nonprofit partner would conduct worker interviews while the auditors reviewed documents, such as time records, pay records and worker committee meeting notes. This process makes workers feel more comfortable and more educated about their rights. In addition to putting workers at ease, this format provides the nonprofit with a greater level of understanding of local worker issues.
Factories worldwide have shortcomings, and ours are no exception. Below is a summary of our typical audit issues:
Typical Audit Issues
Health and Safety
Infrequent fire drills, missing pulley guards or eye guards on sewing machines, incomplete first aid kit, blocked aisle or exit, unsafe chemical storage, fire extinguisher not maintained/marked.
Working Hours
Excessive overtime, inconsistent time records.
Remuneration
Payroll inaccuracies, insufficient social insurance coverage, delayed payment of terminated/resigned employees.
Management Systems
Lack of internal policies and procedures.
The root causes for these common findings vary based on the factory's local laws and individual circumstances. Once an audit is conducted, our Social Consciousness team, our manufacturing team and our global-sourcing partner work collaboratively with our suppliers to implement corrective action plans. Certain issues are easily remedied, while others may take longer in order for us to achieve our goals. Once we have given the factories enough time to rectify a problem, we conduct a follow-up audit to see if the issue has truly been addressed.
An audit provides a good snapshot of a factory at one moment in time. However, we believe it is by continuing to educate managers and train workers that we can make truly meaningful changes in our supply chain. Stable and enduring relationships give us the leverage to positively influence conditions in our factories.
Supporting Homeworkers
In addition to the monitoring efforts conducted at our factories, most of which are in China, we have been exploring various third-party options to help support our homeworkers in Peru and India. This includes connecting with nonprofit organizations and companies to learn about their work with cottage industries and to consider partnerships that can strengthen our combined efforts. Together with Verité, we are in the process of conducting a study on our homeworkers in West Bengal. In addition to assessing their working conditions based on the ETI Base Code, we are also interested in understanding the general socioeconomic profile of the community. As a member of ETI and its Homeworkers Project, once we have the results from our study, we will be able to create a training program tailored to the needs of our homeworkers community.
Although homeworkers are a small part of our business, we want to make sure that they are treated fairly and have a voice. The homeworking business model is important to us, because it keeps families and communities intact.
Fair Factories Clearinghouse
As a new member of the Fair Factories Clearinghouse, we are excited about the prospect of sharing our audit information with other brands. Membership will also enable us to locate other brands that produce in our factories, creating the opportunity to conduct collaborative audits and training programs, as well as work together on remediation programs. Partnering in this way would reduce audit fatigue on factories and leave us with more resources to invest in empowering workers and educating managers.