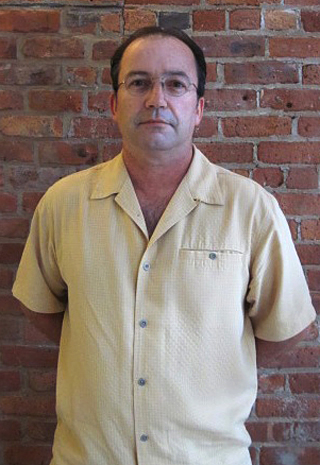 Patternmaker
CHRISTIAN CASALS
Describe your role.
Patternmaker, partnering with all woven and some knit Technical Designers during fittings. I help to achieve a balanced fit for our development samples before they are released to production.
Both parents were involved in the business. My mother had a clothing boutique and made all her garments. She had a small sewing shop right at home. My stepfather worked for a large textile and apparel manufacturer in Lima Peru. I was offered a job after high school to start as an apprentice and gravitated to the pattern department.
What keeps you doing this job?
I like what I do. No two garments are alike and I never stop learning something new. As a tutor, I find the interaction rewarding.
What would you recommend to others interested in this role? What training would you suggest if any?
I would recommend formal schooling as a Patternmaker/Tailor and to then work as an apprentice to someone with this formal training.
What sets EF apart from other places you have worked?
This is the best company I have worked for in my career. I have thirty years in this field and have never experienced this level of care, respect and inclusion.