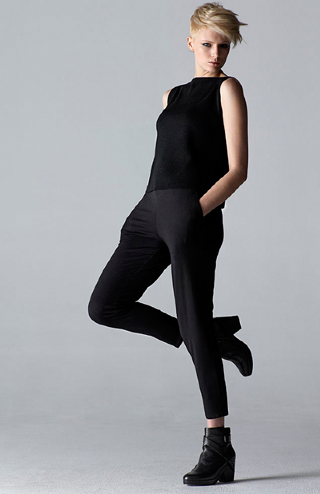 Can you tell this boatneck top is from 1997? Does it feel out of step with these slouchy pants, introduced in 2013?
Our Design Philosophy
If you buy clothes you love, clothes that move beautifully, clothes that will be your favorites for years and years, you are practicing a form of simplicity that is very close to our hearts.
We believe in holding beauty to a higher standard, one that sidesteps the trend-driven cycle of disposability. By a clear and conscious choice, we create clothes that connect, across the seasons and across the years.
We do this by keeping our shapes simple and developing core fabrics and yarn that return year after year. Choose what you love, create a look that works for your life, knowing that you can update it simply and easily when you come back next season.