Women-Owned Businesses
Learn how we support leadership programs for women and girls, women-owned businesses and local communities.
---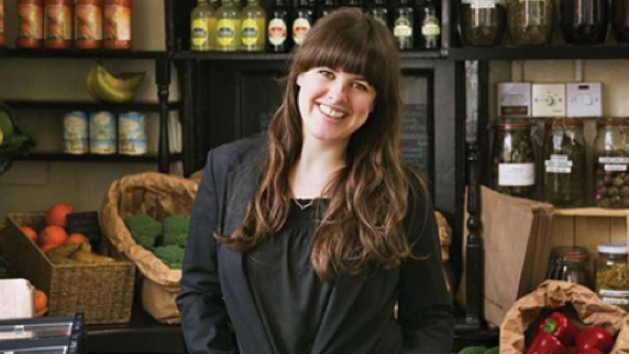 WOMEN

ENTREPRENEURS

The EILEEN FISHER Women-Owned Business
Grant Program is celebrating its tenth year.
It was launched in 2004 with a single grant
to commemorate the company's twentieth
anniversary. Since then, approximately five grants
have been awarded annually.
The program seeks applicants from 100 percent women-owned businesses
that are founded on the principles of social consciousness, sustainability and
innovation and are ready to move to the next phase of development. Each
applicant is required to have a solid business plan and a strategy for long-term
growth.
In 2014, we will award $125,000 in grants to no more than 10 grant recipients
(minimum grant $12,500). Winners will be announced in late fall. Grant
recipients will be invited to New York City in spring 2015 for three days of
shared learning with the EILEEN FISHER community.
Instilling confidence in women entrepreneurs is a personal passion for
company founder and Chief Creative Officer Eileen Fisher. "This is a
challenging time for businesses," says Eileen. "I know how important it is to
have someone believe in and validate your work. I want to encourage women
entrepreneurs, especially those who firmly believe that business can be used
to create social change, even if the economic climate is uncertain."
"The credit market is still tight for small businesses, even as the economy
rebounds," adds Cheryl Campbell, EILEEN FISHER Business Grant Facilitator.
"In this economy, we want to continue to inspire women to pursue new
opportunities and creative solutions that will move their businesses forward in
a sustainable way."
What we look for
To be eligible to apply, a business must meet the following criteria:
100 percent women-owned.


Innovative.


Must have three years of financials by June 2014.


Poised for the next phase of growth.


Offers products that enhance the environment and/or the well-being of
your community.


Operates as a traditional for-profit business or as a social enterprise (for-
profit/nonprofit hybrid).
In addition to these requirements, a successful applicant typically connects
strongly with the EILEEN FISHER
company mission
and
leadership practices
.
How to apply
The 2014 Women-Owned Business Grant application is now closed. Please
check back in Spring 2015 for information about future grant cycles.
Winners will be announced by late fall. Applicants who reach the finalist stage
will be asked to submit additional information and participate in an interview.
When an application cycle is open, the link will appear on this page to bring
applicants to the online form.
Please note:
No organization or agency may charge for this application. Please
report any unauthorized solicitations to
ccampbell@eileenfisher.com
.