Women-Owned Businesses
Learn how we support leadership programs for women and girls, women-owned businesses and local communities.
---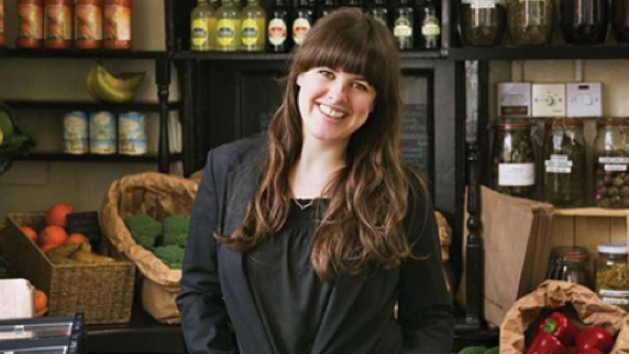 WOMEN

ENTREPRENEURS

The EILEEN FISHER supports innovative, women-owned companies that are beyond the start-up phase and ready to expand their business and their potential for positive social and environmental impact.
Instilling confidence in women entrepreneurs is a personal passion for company founder and Chief Creative Officer Eileen Fisher. "I know how important it is to have someone believe in and validate your work," says Eileen. "I want to encourage women entrepreneurs, especially those who firmly believe that business can be used to create social and environmental change."
In support of this vision of women entrepreneurs as creators of change, the EILEEN FISHER Women-Owned Business Grant Program was launched in 2004 with a single grant as part of the company's twentieth anniversary celebrations.
Presently, we award $100,000 in grants for up to 10 grant recipients (minimum grant $10,000) on an annual basis. In addition, grant recipients are invited to New York City in the spring following their award for three days of shared learning with the EILEEN FISHER community.
Program Requirements
Businesses must meet all eligibility requirements in order to apply. We strongly advise potential applicants to review both eligibility and evaluation criteria prior to applying in order to self-assess if their businesses are a good fit for this program.
Eligibility Criteria
All businesses applying for the program
must
meet the following criteria:
Majority women-owned and women-led (majority defined as minimum 51%)
In operation for a minimum of three years at time of application and able to provide accompanying financials
Revenues not exceeding $1 million in year prior to application
Business founded on creating environmental and social change
Organizations not eligible for the grant include:
Businesses in the start-up or idea phase
Nonprofits solely dependent on donations/grants*
Current EILEEN FISHER suppliers**
Self-employed practitioners
Religious or political organizations
Franchises
Family members of current EILEEN FISHER employees
*While traditional nonprofits are not eligible to apply for this program, we encourage applicants to apply who identify as a social enterprise and/or may have forward-thinking ownership structures, such as cooperatives or other employee ownership models.
** Businesses are permitted to become EILEEN FISHER suppliers after their selection.
Evaluation Criteria
Businesses that meet all eligibility criteria will be evaluated based on:
Alignment with the EILEEN FISHER company mission and leadership practices
Feasibility of business plan
Integration of social consciousness practices in core of business
Innovation in business idea, practices and/or products
Clear need and use of funding to achieve next phase of growth
Passion and resilience of the entrepreneur(s)
Willingness to share responsible business practices with peers and participate in EILEEN FISHER grant community
Selection Process
The annual selection process is led by the Social Consciousness team and an internal employee committee. Exact dates are tentative and may vary depending on circumstances of each year.
April - May: Applications open. The initial application requests basic information about you and your business, an executive summary and responses to several essay questions.
June - August: Eligible applications are reviewed by a committee of EILEEN FISHER employees.
August- September: Applicants who reach the Finalist stage are notified and asked to submit additional information, financials, interview availability and (if relevant) product samples.
**Please note: Due to high volume of applications, only applicants who reach the Finalist stage will be notified.
September - October: Finalists are interviewed by phone.
November: Winners are notified.
How to Apply
A link will be available on this page whenever applications are open.
The 2015 Women-Owned Business Grant Program closed on May 31, 2015 at 11:59 PM EST. Please check back in spring of 2016 for details of the next application cycle.
Please note:
Applicants who do not reach the Finalist stage will not receive a status notification or feedback on their application.
No late applications will be accepted.
No phone inquiries on questions of eligibility and/or application content will be accepted. It is up to the applicants to self-assess their eligibility and determine if they should apply.
No organization or agency may charge for this application. Please report any unauthorized solicitations to socialconsciousness@eileenfisher.com