Activating Leadership
Learn how we support leadership programs for women and girls, women-owned businesses and local communities.
---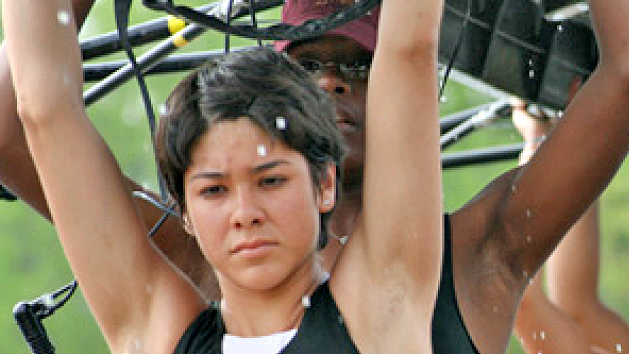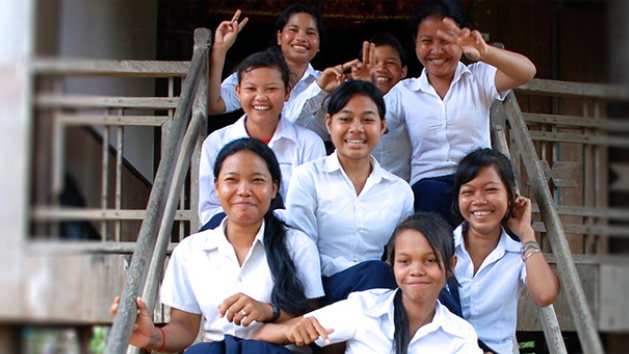 2009 GRANT FOCUS

SELF-IMAGE
By finding their voices and achieving
emotional, spiritual and physical
well-being, these women and girls are
developing the confidence to lead.
Activating Leadership Grantees
Spring 2009
Birth Education Beyond the Ordinary (BEBO)
Serving the area of Westchester County, New York, BEBO seeks to empower
women and their families to play an active role in the birth of their children
by providing affordable and comprehensive childbirth education and support.
BEBO classes are taught by certified childbirth educators in English or Spanish
to expectant parents in any stage of pregnancy. The topics taught in BEBO
classes include pregnancy nutrition, childbirth choices, labor support, pain
relief options, postpartum preparation, breastfeeding basics and newborn care.
BEBO was awarded a $10,000 grant to help it expand its services to reach
more women and families. The Self-Image Grant will also help BEBO launch
its labor-support doula program. A doula is a trained professional who provides
physical, emotional and informed choice support during the childbirth process.

Bright Endeavors
Bright Endeavors strives to break the cycle of poverty experienced by the
homeless, inner-city, and at-risk young women of Chicago between the ages
of sixteen and twenty-five, by helping these young women gain the necessary
skills to become self-sufficient, successful adults. It assists young women in
making positive life changes that lead to a strong sense of self, achievement,
independence and direction. Through its social enterprise, Dreambean
Candles, a 100 percent natural care line that utilizes recycled glass products
and sustainable wax, Bright Endeavors is able to offer transitional employment
to these young women. Participants also receive guidance and training in five
critical areas of their life, which include education, career, family, finances and
housing.

Bright Endeavors was awarded a $25,000 grant in support of its Employment
and Personal Achievement for Young Women in Chicago program.

Girls For A Change (GFC)
Founded in San Jose, California, GFC has since become a national
organization, expanding its programs to areas such as San Francisco,
California; Phoenix, Arizona; and Richmond, Virginia. GFC aims to empower
teenage girls to create social change, focusing its efforts on girls who live in
low income communities. GFC, through its Change Your World Trainings, Girl
Action Teams, Volunteer Coaches and Girl Action Network, provides the tools,
partnerships, and support for these girls to discover their voices and gain the
ability to tackle the issues they face in their communities.

GFC was awarded $10,000 in support of its expansion to meet national and
international demand for GFC programming.

Lotus Outreach International
Lotus Outreach International is dedicated to improving the lives of those
in marginalized communities and isolated regions through education,
advocacy and health care. Through the help of local partners, Lotus Outreach
International is able to develop grassroots projects that target mostly
impoverished, exploited and at-risk women and children in the developing
world.

Lotus Outreach International was awarded $10,000 to expand its Non-Formal
Education (NFE) program in Cambodia to enable it to go from serving forty-
five students to one hundred. The NFE program provides urban sex workers
in Cambodia vocational and life skills training which give them the skills
to find opportunities outside of the sex trade. Its courses cover everything
from cooking, handicrafts, husbandry and sewing; to basic literacy and
mathematics; to starting a small business. In addition, the NFE program
provides holistic life skills education in areas such as human rights, teamwork
and conflict resolution, basic nutrition, reproductive health, personal finance
and preventative health care, ensuring graduates are equipped to raise healthy
and happy families.

Row New York
Row New York strives to empower girls and young women to achieve
excellence in all facets of their lives by combining competitive rowing
with individualized tutoring, academic goal setting and college application
assistance. The support given by the program, along with the joy of rowing,
provides the girls with an uplifting environment where they feel safe to
learn, to lead and to challenge themselves as they reach toward their full
potential. Since its inception in 2002, Row New York has grown from serving
fifteen participants to over three hundred girls, primarily from low-income,
minority neighborhoods, with all of its graduates going on to college, many on
scholarships. The Row New York team has also earned numerous medals in
races against teams from elite private schools.

Row New York was awarded a $10,000 grant to implement enhancements
in its program that offer a higher level of engagement and support to each
participant from their target population, girls from low-performing public high
schools in Queens, Brooklyn and the Bronx.

Women's Equity in Access to Care and Treatment (WE-ACTx)
WE-ACTx was created by an international community of frontline AIDS
physicians, researchers and activists in response to the lack of treatment
received by the estimated 250,000 rape survivors of the Rwandan genocide.
Based in the U.S., WE-ACTx works in close collaboration with twenty-four local,
partner organizations, and Rwandan public health agencies, and has since
provided health care services to over five thousand patients. In addition to
clinical treatments, WE-ACTx endeavors to address gender-based violence, HIV
and poverty through advocacy.

WE-ACTx was awarded $26,292, the full cost of its Rwandan Girls — A Better
World Is Possible program, which is based on its community-driven model
to providing comprehensive, holistic health care. Specifically, the grant
will provide ongoing support for vulnerable young women who have either
experienced sexual abuse within their families and communities; engaged in
transactional sex; were abused as domestic workers; or are young mothers.

YMCA of Greater Seattle, Metrocenter YMCA Branch
The YMCA of Greater Seattle has been working for more that 130 years to build
a community where everyone, especially the young, is encouraged to develop
to the fullest potential in spirit, mind and body. Located in downtown Seattle,
the Metrocenter YMCA branch provides education, employment support and
leadership and service programs for the youth.

The Metrocenter YMCA of Greater Seattle branch was awarded $10,000 to
expand its Patsy Collins Adventure in Leadership program (PCAL) with the
hope of reaching new audiences of girls. Since 1997, PCAL has empowered
girls with the self-confidence to lead, the generosity of spirit to give back to
their communities and the awareness to live healthy and balanced lives.