Activating Leadership
Learn how we support leadership programs for women and girls, women-owned businesses and local communities.
---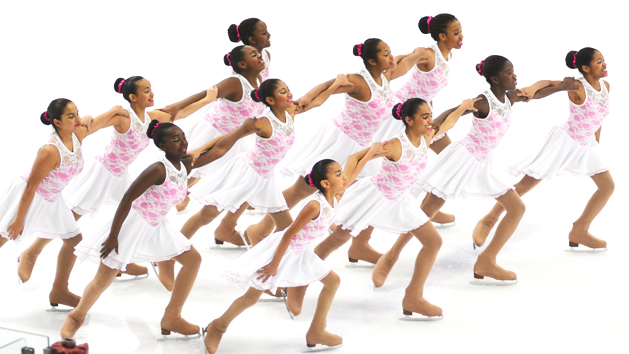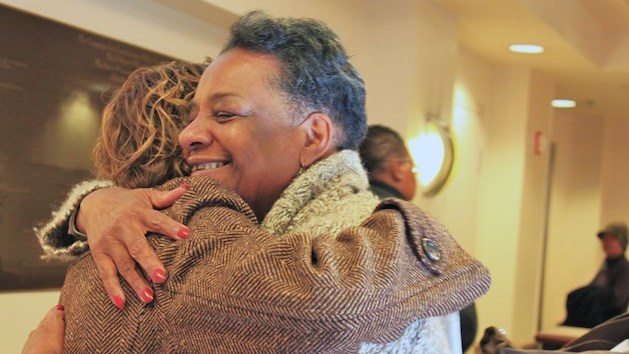 Activating Leadership
Grant Guidelines

Eileen strongly believes each of
us has the ability to lead—in
our personal lives, the workplace and
our communities. There are many ways
to lead, many styles of leadership
and many kinds of effective leaders.
Bold or introspective, outgoing or
imaginative, we each have the potential
to make a difference.
Past Grantees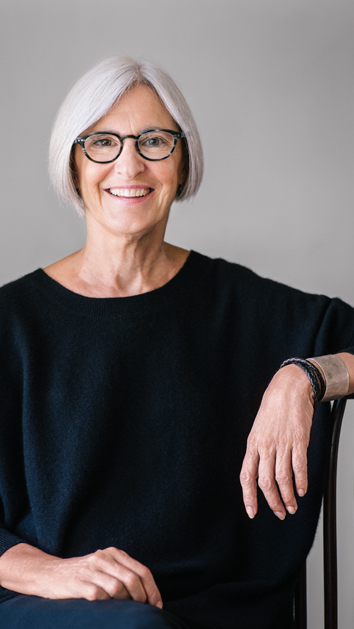 ---
"I believe that self-exploration holds the key to unlock great possibilities, both for individual growth and connection with others. In my own life, I've found that the more I engage in this work, the more strength I have to voice what matters most to me and to create a positive impact. I want more women and girls to have access to new ways of learning about themselves—what lights them up and what enlivens all of us."

—Eileen Fisher
By activating the natural leadership qualities within themselves, women and girls are able to find their voices, build inner strength and develop the confidence to pursue what really matters.
For our current grant cycle, which began in 2010, EILEEN FISHER will fund programs that activate leadership qualities in women and girls. We are particularly interested in programs that:
bring about self-discovery and personal transformation
help women and/or girls find their inner strength and trust their intuition
address any phase of a woman's and/or girl's life
Grant Cycle
Our grant program has reviewed applications from nonprofit organizations in five annual cycles along the following themes:
Years 1 and 5 (2010 and 2014): Achieving Personal Transformation
Year 2 (2011): Applying Leadership Attributes
Years 3 and 4 (2012 and 2013): Leading for Impact
EILEEN FISHER is pleased to announce that the Activating Leadership grant program will be extended for an additional year with a focus on Achieving Personal Transformation. The decision to continue this grant program into 2015 is a response to Eileen's ongoing interest in personal transformation and a deep understanding of the impact of leadership programs on the growth and development of women and girls.
Our grant program will review applications from nonprofit organizations along the following theme:
Year 6 (2015): Achieving Personal Transformation
What We Look For
Each year, grants of $5,000 or more are awarded, including grants for general
support and seed funding for grassroots organizations. Grants are open to any
applying organization, not just those who have received a grant previously. All
organizations must reapply each year. The receipt of an Activating Leadership
Grant in a previous year does not automatically qualify an organization for a
grant in a succeeding year.
In our search for 501(c)(3) nonprofit community partners: we will give
preference to organizations that:
show an innovative, holistic, effective and direct approach to activating
leadership among women and/or girls


form partnerships with other community organizations for deeper impact


demonstrate the long-term sustainability and viability of the organization


show a clear need for the funds and a plan for their use


demonstrate a long-term commitment to their work


establish resonance with the EILEEN FISHER company mission and
leadership practices


are located near the EILEEN FISHER offices, stores (retail, company and Green Eileen), or showrooms or, if outside the United States, via U.S.-based charities only
How To Apply
Applications are only accepted online. Paper applications will not be
accepted. The 2015 application process will open on June 11.
All applications must be received no later than 12:00 noon EST, July 21, 2015.
They will be reviewed by a committee of EILEEN FISHER employees in a three-stage process:
- Stage 1 (summer): Semifinalists selected
- Stage 2 (summer/fall): Finalists selected and asked to submit additional
application information. Interviews will be conducted via phone calls or site
visits
- Stage 3 (late fall/early winter): Grantees selected
Due to the volume of applications, we regret that we are unable to respond to individual inquiries. Before applying, please review our guidelines, criteria and themes to make sure you are qualified on all points. Only candidates that meet the specifications should apply.
The 2015 Activating Leadership Grant application is now closed. Please check back in Spring 2016
for information about future grant cycles.