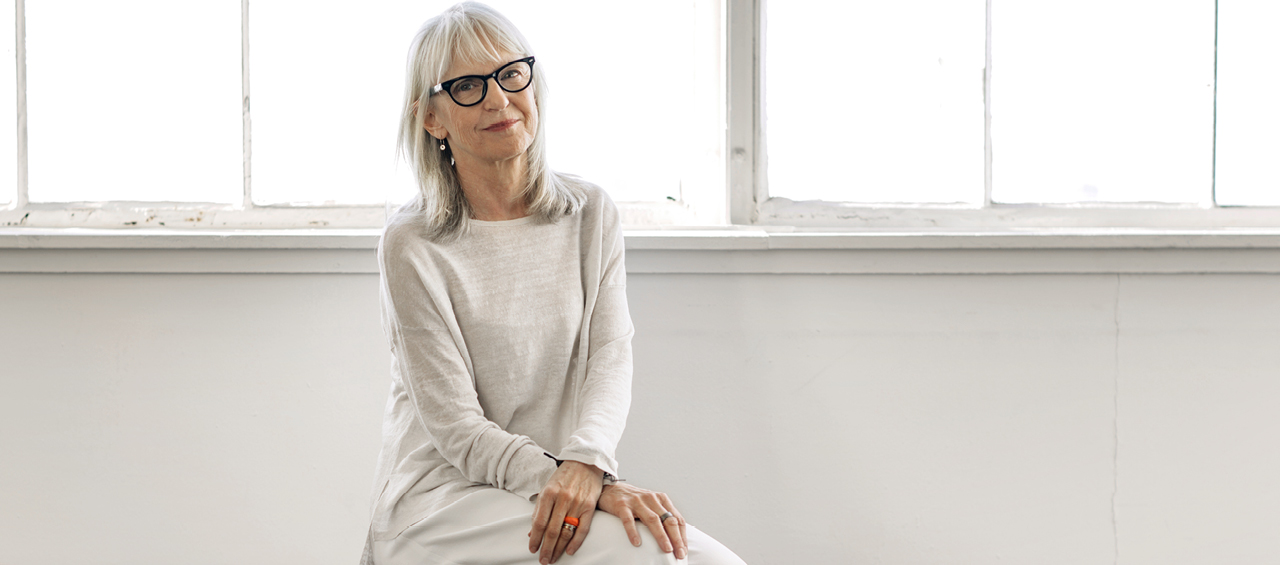 rebecca:
CO–CREATIVE OFFICER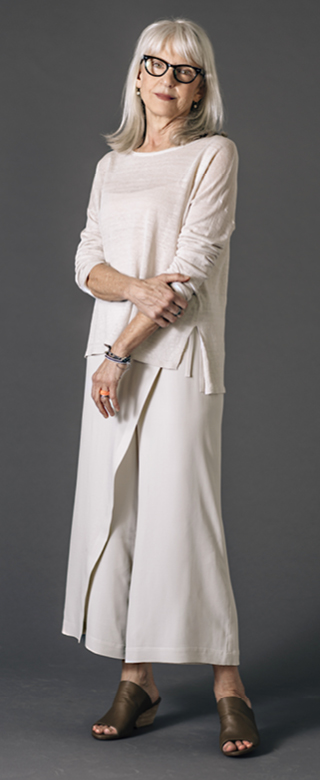 The wrap pant was a shape that I wore constantly for 13 years, and I really wanted to experience it again. You can wear it every single season, and that's why we call it an Icon.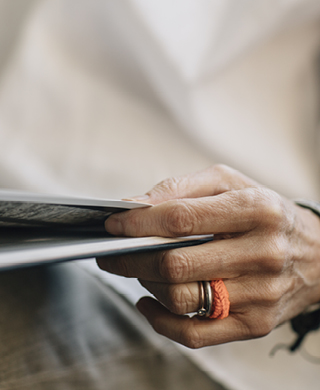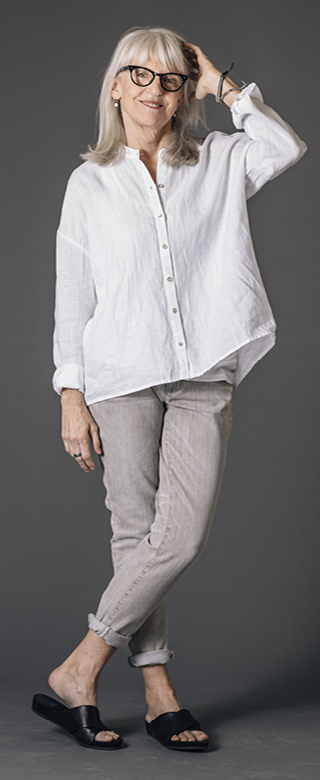 Vintage Grey. We didn't make jeans for a really long time. But once we started making them, it's hard to get me out of them. I love our jeans. They're not skinny and they're not wide, they're just beautifully tapered and easy.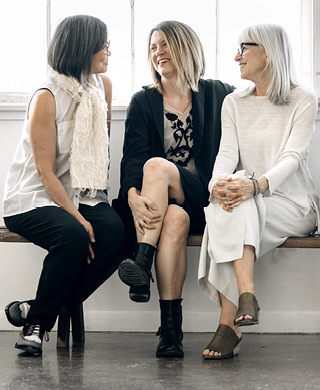 Box-Top. It's really literally a box-top. It's a box and then there are two arms. A rectangle on the left and a rectangle on the right.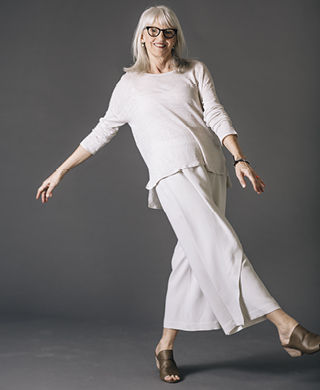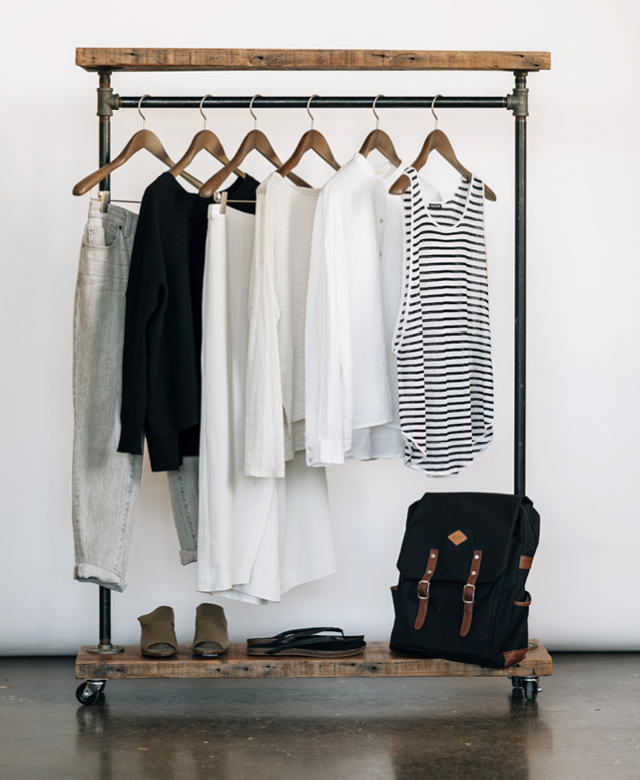 The Linen Shirt. Well I am just a fool for white linen. I have had these white linen shirts in many different shapes ever since I started working for EILEEN FISHER. This is a wide kind of boxy cut with a little band collar. I just love it. It's super simple. I can wear it with anything. But it just speaks of summer to me.