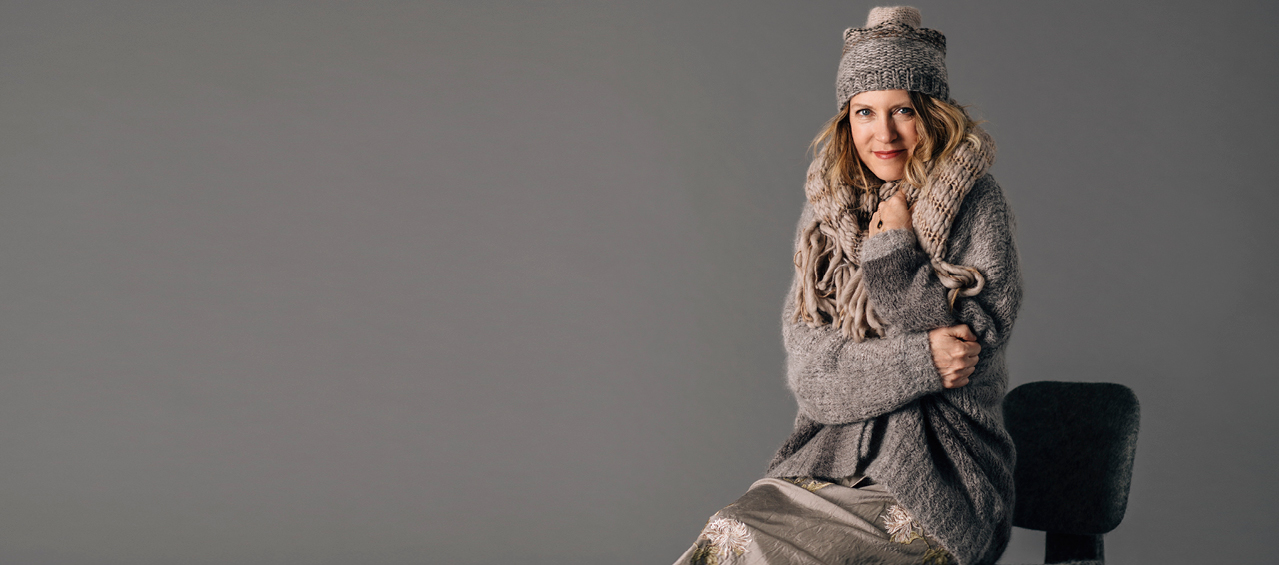 kim:
VISUAL CONCEPT DIRECTOR & MERCHANDISER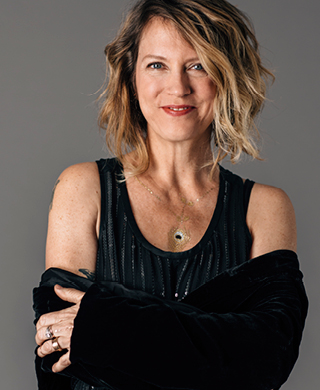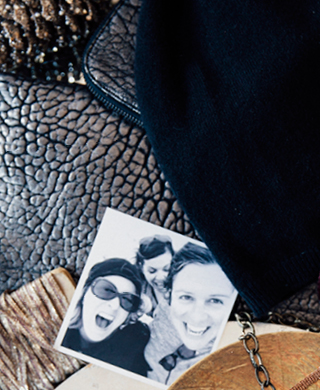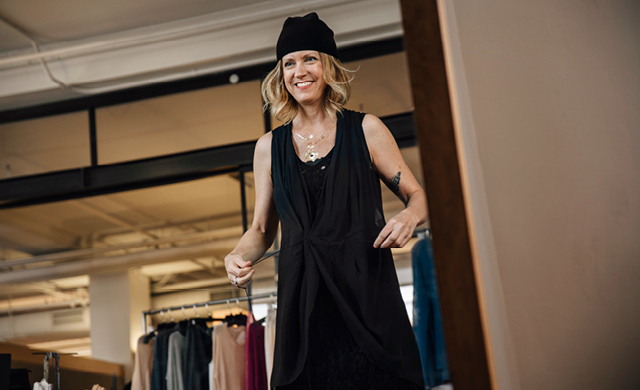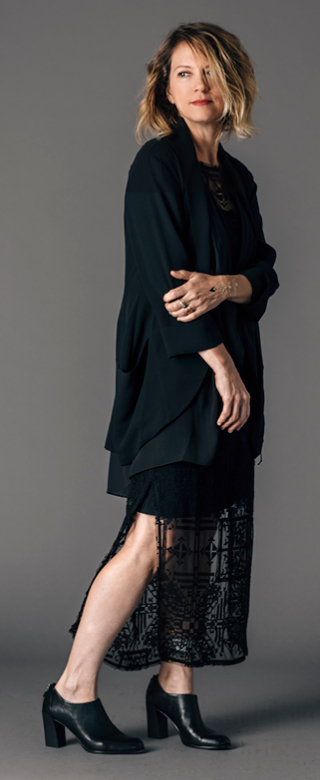 I love this new silk georgette jacket. It's black. It's oversized. It has pockets. It's just cool. It's traditionally something you would wear to work, but I like it more dressed-up—or on the weekend with jeans.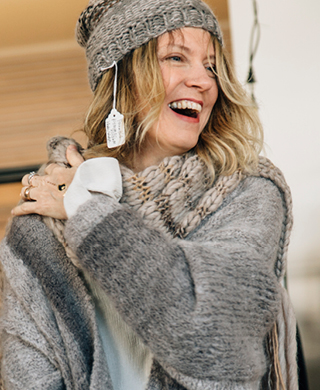 This cocoon cardigan is super cozy and luxuriously gorgeous–practically a coat. My heart just stopped when I saw it.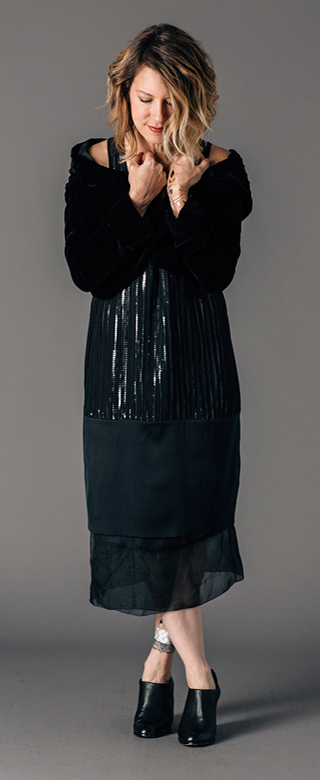 Layering. The sparkly evening dress that I'm wearing is super fun with a sheer layer peeking out from under it.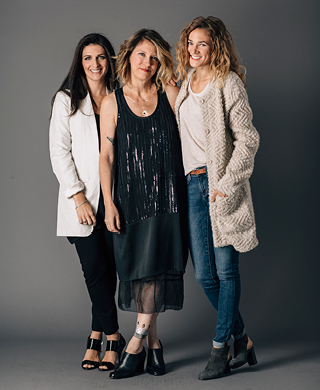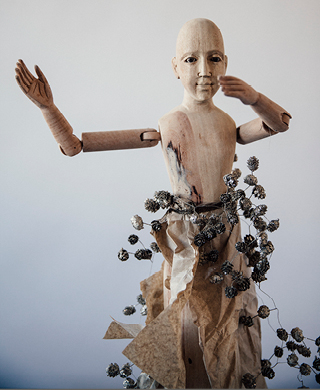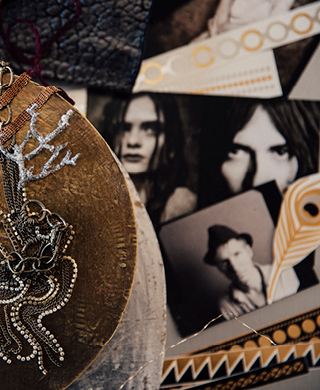 The photos of my husband and friends represent the holiday season to me. None of it means anything without these people in your life.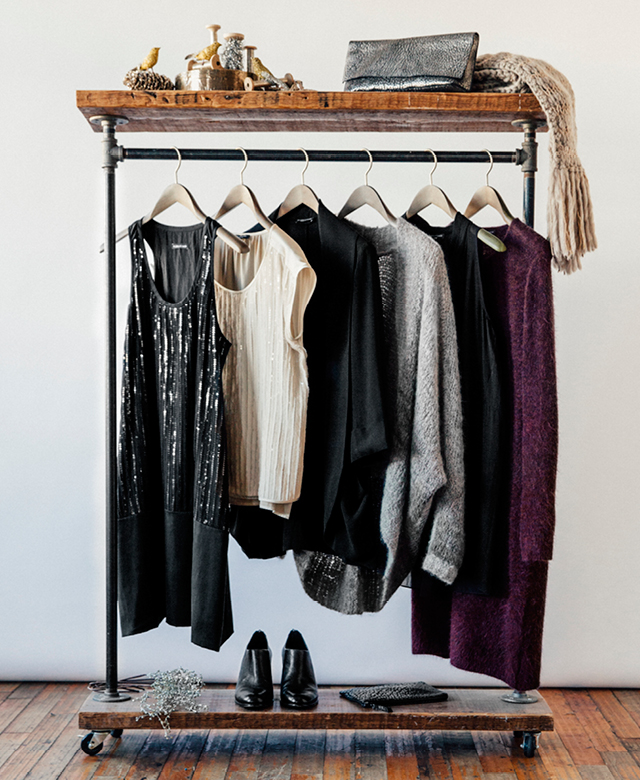 I love taking our new pebbly silver leather pouch out to parties. I also take it with me when I travel because it keeps all of the essentials: my passport, credit card and lipstick. There's a zipper, so nothing will fall out. The scarf is by Anna Kula. She's an independent artist who makes beautiful hand-knit pieces. It compliments a lot of my EF pieces.