Must have? I've worked at EILEEN FISHER for a very long time and I've seen a lot of styles come through the design studio. This is my all-time favorite piece, hands down.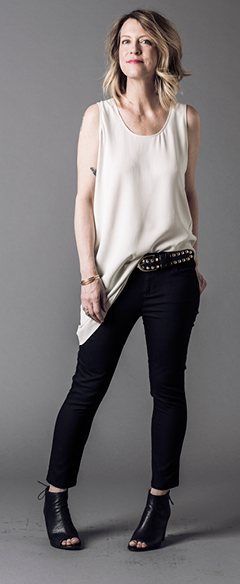 When I pack, my method of craziness is to pull out every single thing that I think I'm going to wear and try it on... Then I just slip in the slinky silky because it doesn't take up any room. I only pack two pairs of shoes—one is for going out at night and one is for walking around all day, cobblestone streets, mountains, whichever. This silk sheer dress is one of the pieces that I literally wrap into a ball and tuck it into my bag when I'm travelling. It takes up no space at all.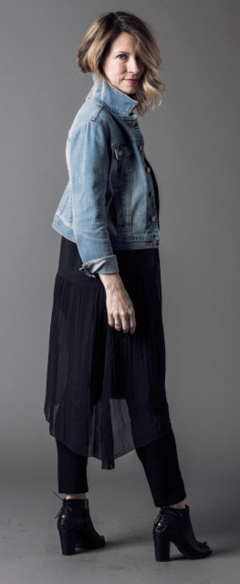 Kim: Visual Concept Director + Merchandiser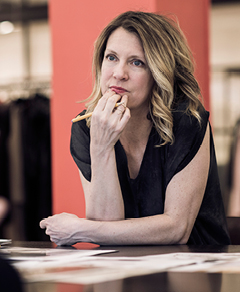 The art of editing. I feel like editing is the art to our line at Eileen Fisher. It's the art to any great movie. It's the art to any great song. It's the art to a great wardrobe.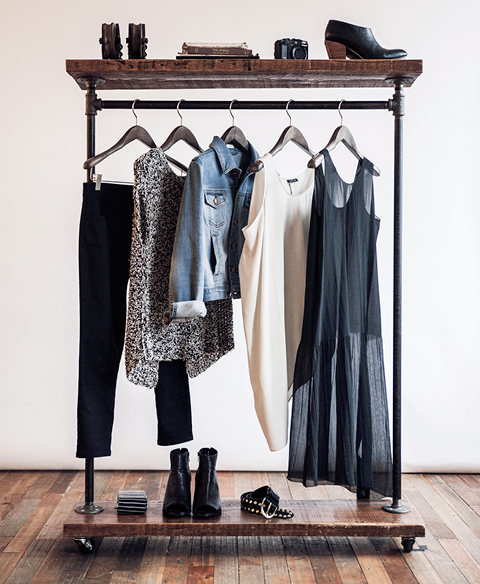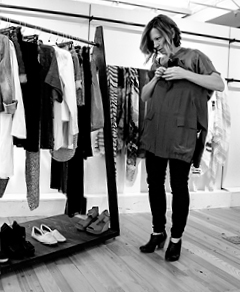 What mistakes? When I'm shopping and I'm experimenting–that's the place you think you're making mistakes–but actually those turn out to be the best of the best. You'll grab a color that you never even thought you could wear and then you throw it on and all of a sudden it's like, "Wow, my eyes are blue." You shouldn't be afraid to try anything, it's only clothes.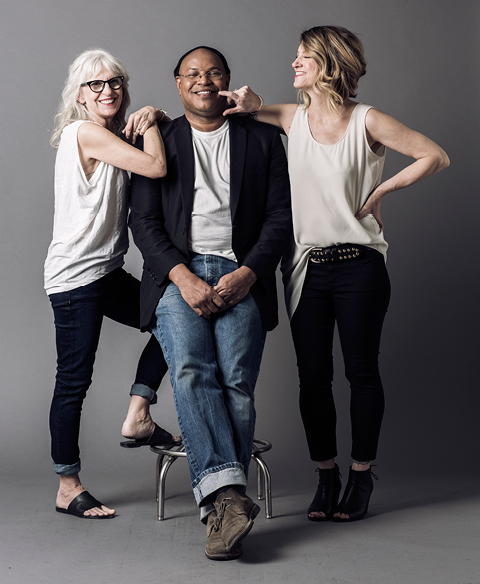 Recycle your clothes. Give them to your friends. Even give away stuff you like sometimes.