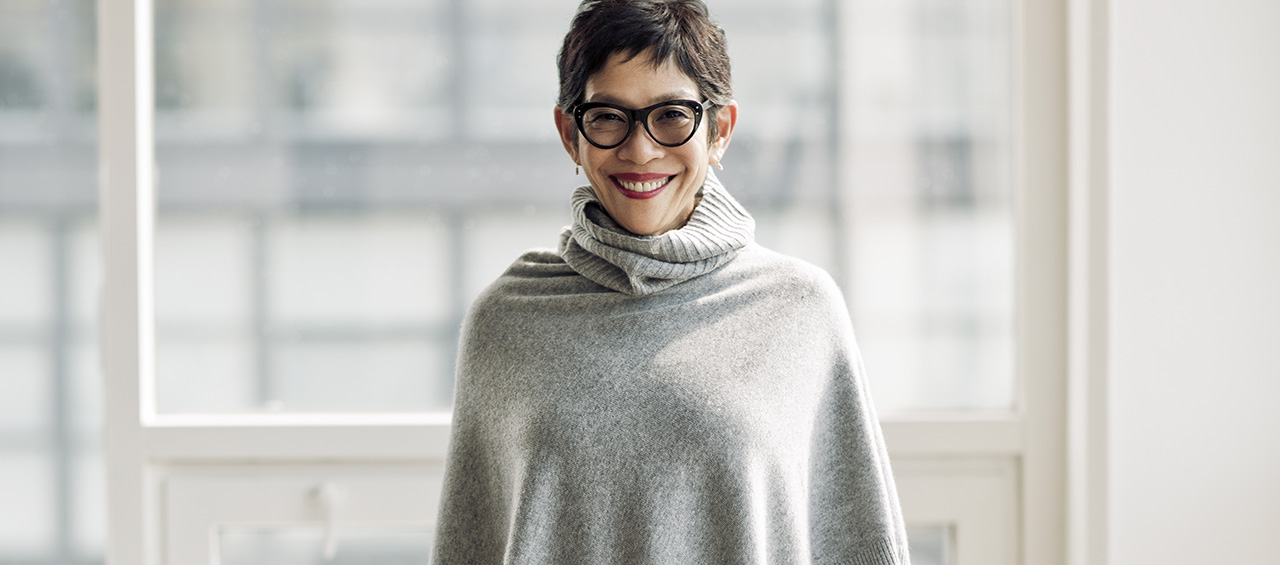 HELEN:
CREATIVE, INSPIRATION & RESEARCH DIRECTOR
The Icon Coat. Born in 1984. My look is very simple so I like coats in great colors.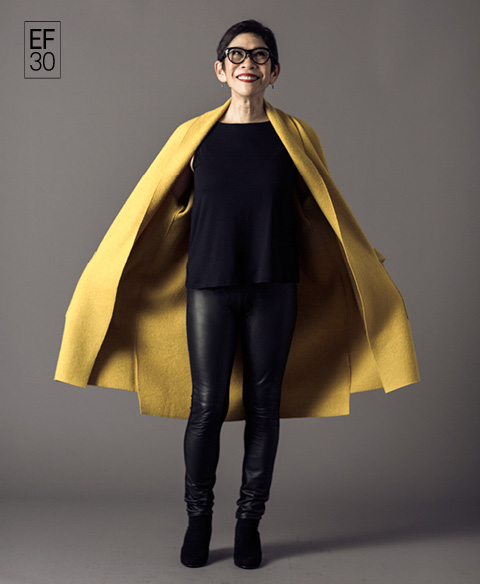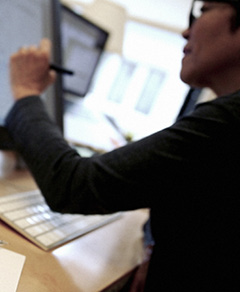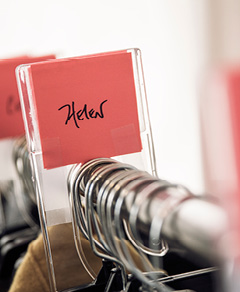 Reversible peplum top: Sometimes I wear this top inside out or backwards with the peplum in the front.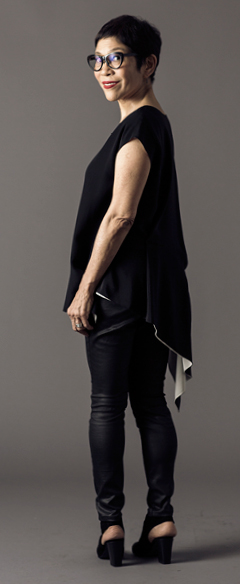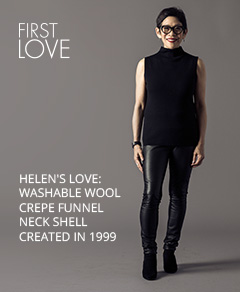 Trends: I do trend research and what I'm seeing out there is minimalism and a lot of very simple shapes and shapes that you can wear together. Which is what we do!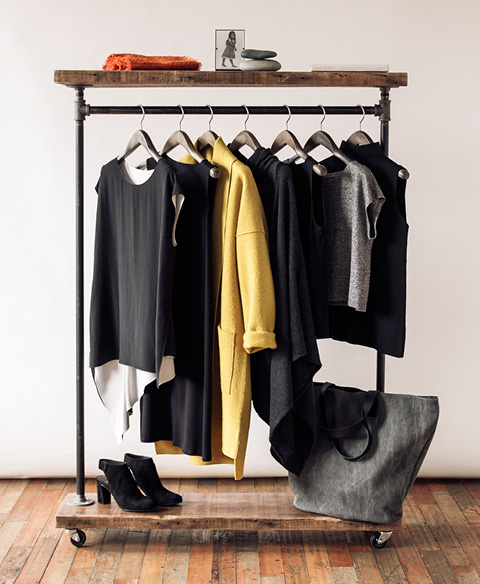 When I'm travelling, I always pack a poncho. It's great on the plane.