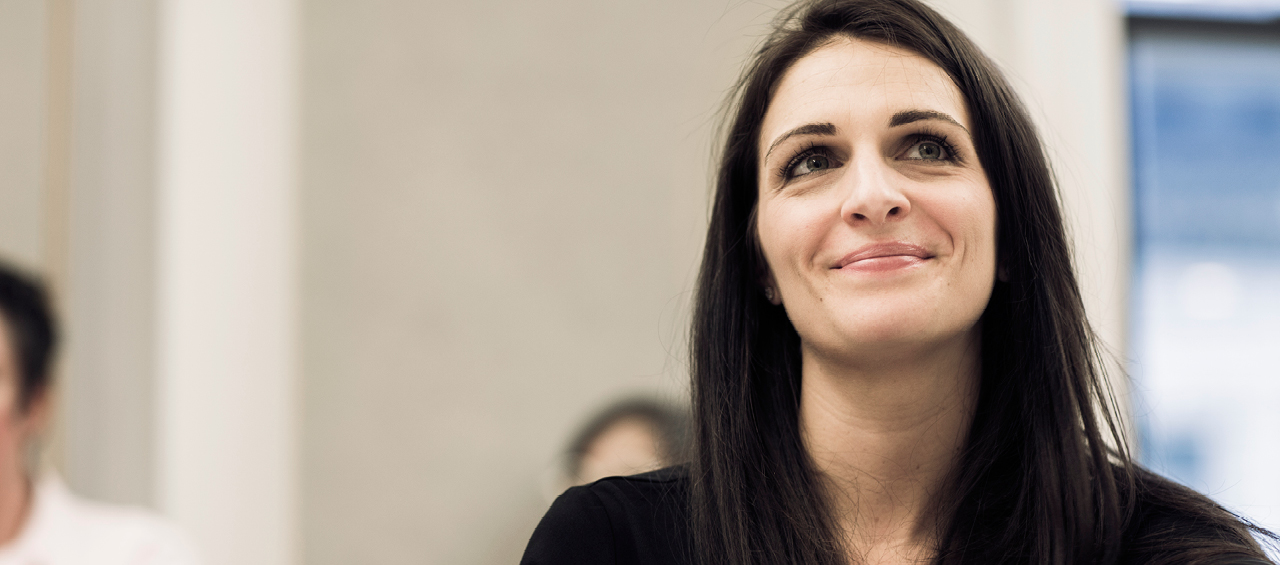 danielle:
SENIOR MERCHANDISER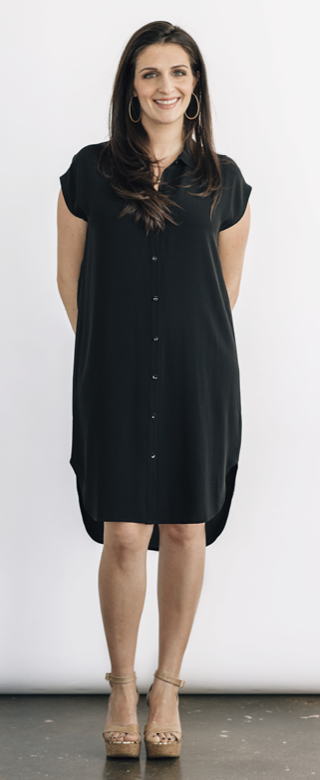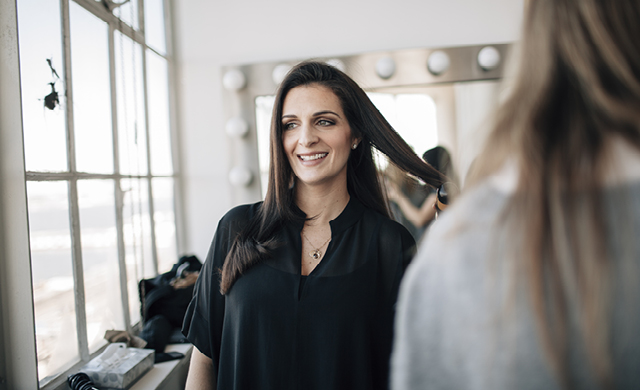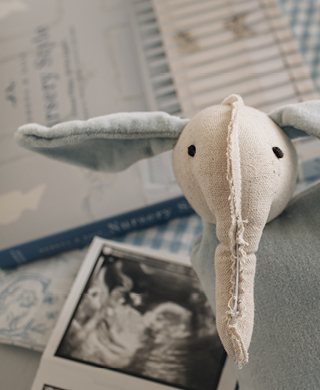 It's definitely been harder to prepare for a baby when I'm taking care of Olivia and working full time. I still can't believe that I have a little human growing inside of me.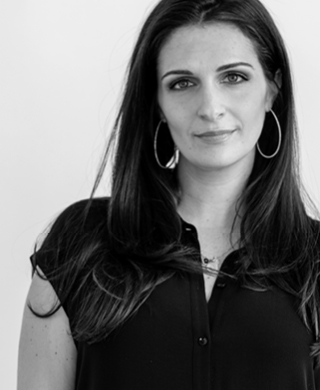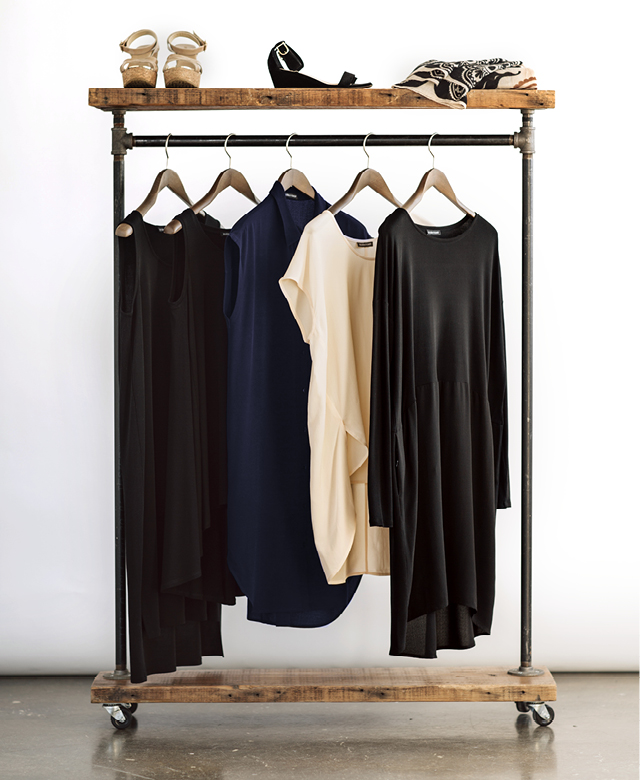 COLOR: What I like about Alabaster is that it really works back to black as well as other light spring neutrals. Midnight is a great color because it allows me to move away from black but still be in my comfort zone.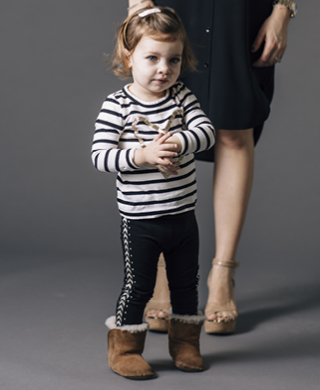 Olivia on-set.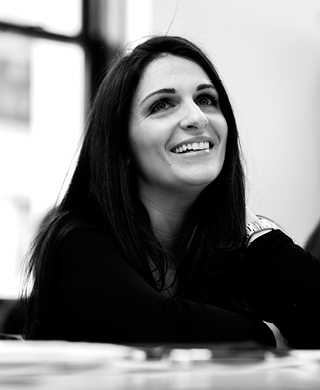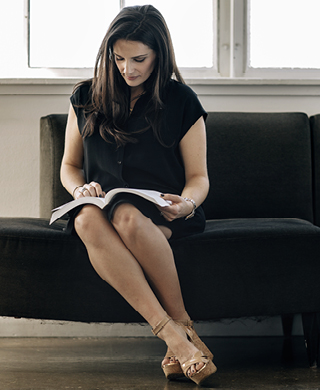 I love that shoes can make a statement or blend in— they tell a lot about your personality. Plus, a simple change of shoes can totally change the look.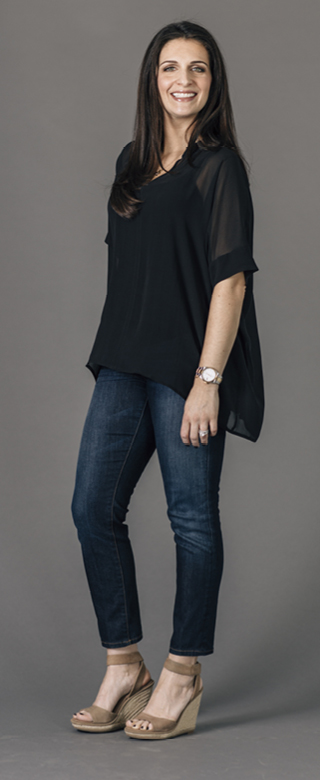 I don't believe that when you are pregnant it means you have to change you whole way of dressing. I like the idea of keeping my pants slim and my tops loose—it's how I typically dress anyway.