celeste:
HUMAN RESOURCES LEADER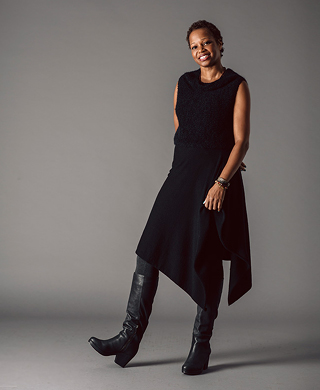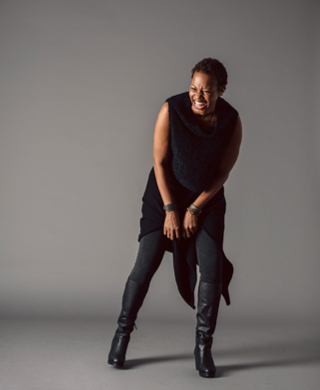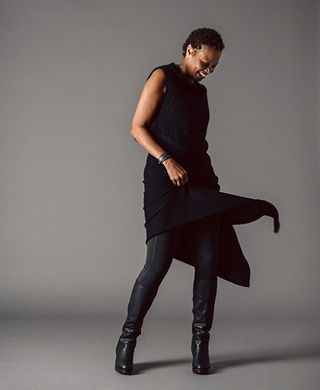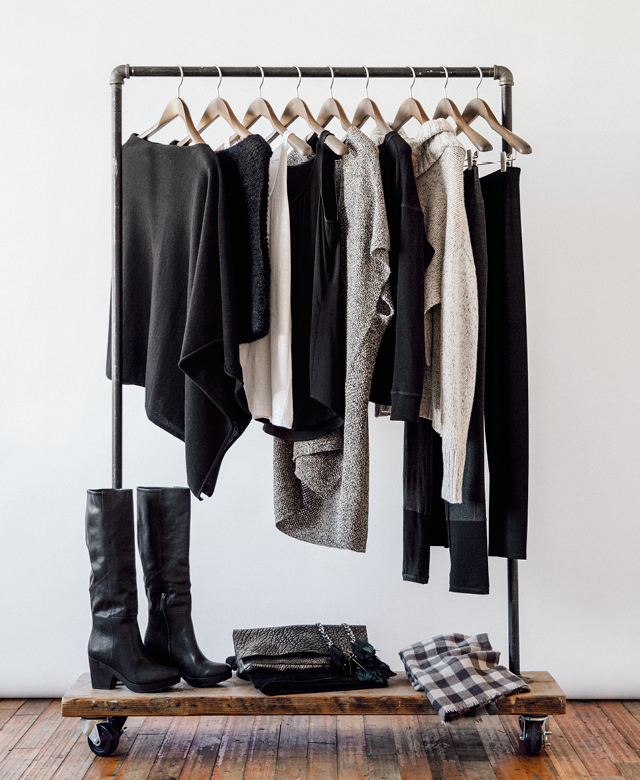 Leggings are my system. I wear them as a layering piece. They're are my go-to–like denim for most people.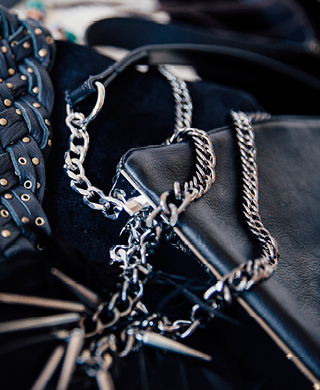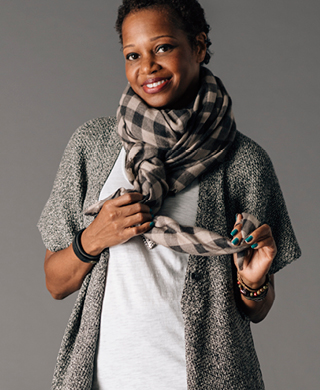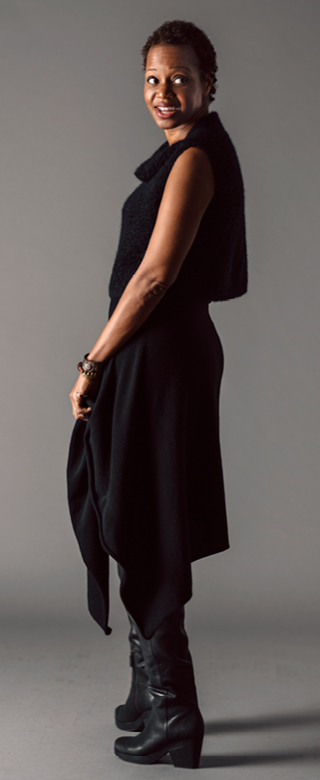 When I saw this poncho, I just wanted to put it over my leggings like a skirt. I thought, "Hey, how would it look if I wore it this way?" I was remembering in the eighties when you take a flannel shirt and tie it around your waist. Putting a beautiful cashmere piece over leggings is like the evolution of grunge.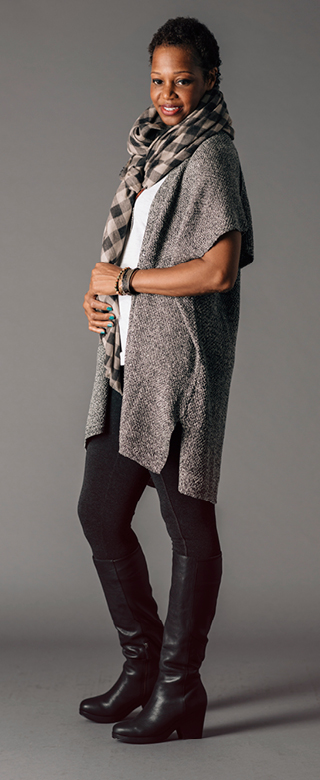 These boots definitely have a little bit of edge. I love a boot that comes high on the leg. There's always a sexiness to them.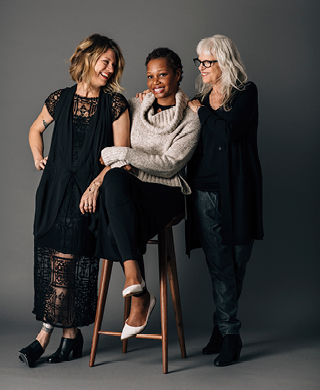 I love the hidden treasures in this sweater–the thumbholes and slits on the side. Being tall, you don't always get sleeves that can cover your knuckles.