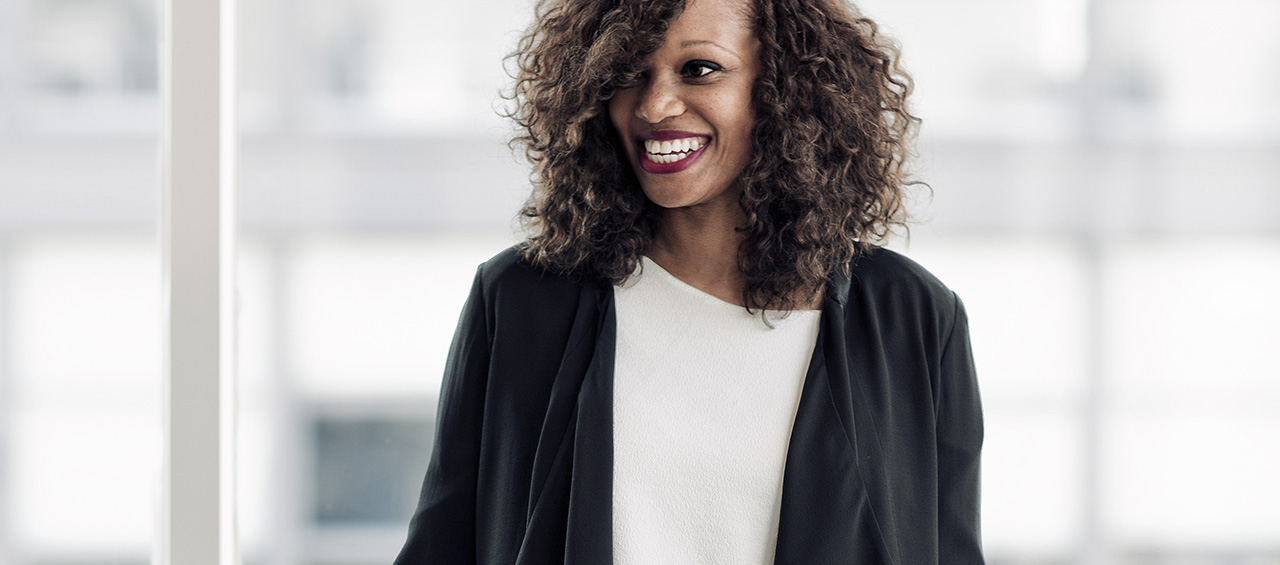 CELESTE:
HUMAN RESOURCES LEADER
The pajama pant. My style. Love the way the silk feels against my skin.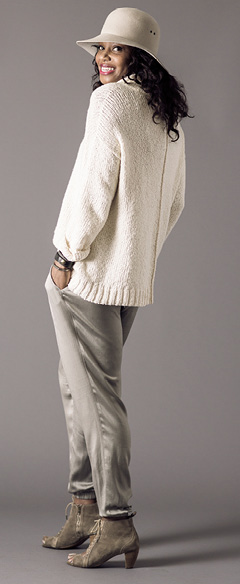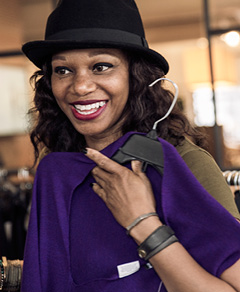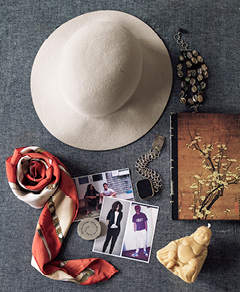 This bag has date night appeal. I can totally go out at night with it or, yes, bring it to work in the morning.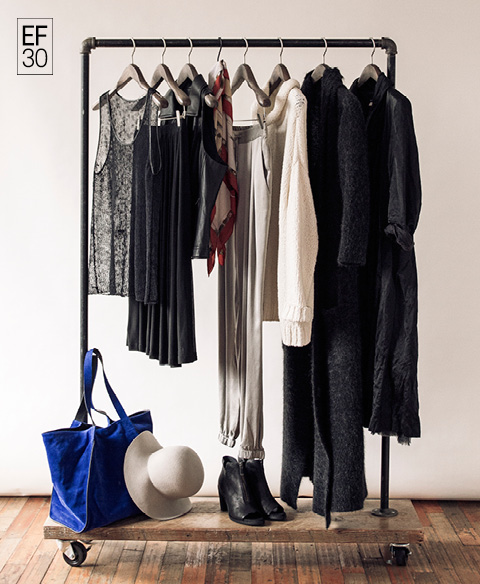 It's not spot on biker, it's...you know... a.k.a biker or something. The nephew or the small child of the biker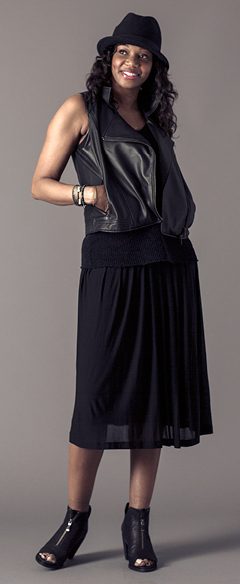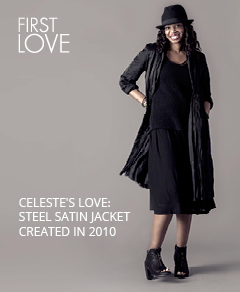 This is the whole safari, Crocodile Dundee kind of look. My go-to for fall.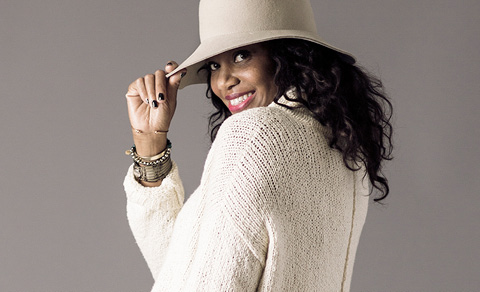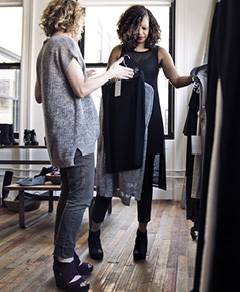 Celeste's Tips
Wonder Knit. This sweater is, oh my God, so light and soft and warm... like a blanket, like a teddy bear. All wrapped into one. Available in late September >

Wonder Knit >

Silk Pajamas. Pajama style is my style, especially with silk. These pants are drapey, hang nicely and they feel great against the skin. They are a really good length, which is really important, because of my long legs. Shop >

Got the Blues. This bag has date-night appeal. I can totally go out at night with it or, yes, bring it to work in the morning. The eye-popping blue is great against a darker wardrobe, which is my specialty. Shop >

Toe Flirt. The shoe that looks like a boot but flirts with your toes? I hate following the rules, so I thought this was... a shoe-in. Shop >

Nouveau Moto. I like the hard and the soft--a silk skirt with a vest that has a little bit of that biker thing that is going on in the world. Not spot-on biker. More like implied biker. Shop >

Web of Intrigue. Drop this little number over a black cami and suddenly you have a whole lot going on. Mystery. Intrigue. Add a jacket for work, but please take it off at 5pm sharp. You will not want to hide this for a minute longer. Shop >

The Nowhere Length. This is what I call a nowhere length. Not long, not short, just there, floating away with all that sheer silk. It moves beautifully and I like the pleating because it is so relaxed. Nothing Catholic school about it. Shop >