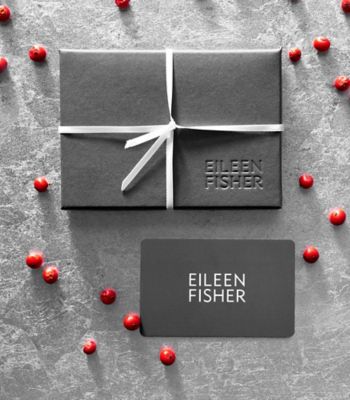 Eileen Fisher Gift Card
It's like a gift certificate, only better - it gives you three ways to shop: online, in our EILEEN FISHER retail stores or by phone.
Our online system is currently unable to process gift card purchases. While we're working to correct the problem, you can purchase a gift card through customer service (866-512-5197, available Monday through Friday 9am - 10pm, Saturday 9am -5pm, EST excluding U.S. holidays) or at your nearest EILEEN FISHER retail store.