HUMAN RIGHTS
How we're working for the people who work for us.
---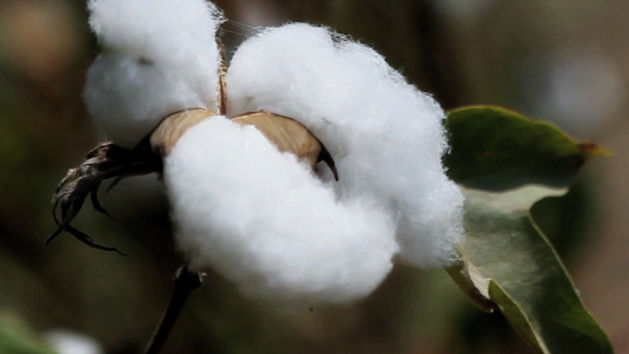 Uzbek Cotton
& Forced Labor

EILEEN FISHER is concerned about
the systematic and widespread use of
forced labor and child labor in Uzbek
cotton production.
According to the Responsible Sourcing Network, every fall, the Uzbek
government shuts down schools for months at a time and forces one-third
of Uzbeks--including over a million children, teachers and civil servants--to work
in the government-run cotton industry. The use of forced labor, especially child
labor, anywhere in our supply chain is unacceptable to EILEEN FISHER. It is
also a clear violation of SA8000 and the ETI Base Code.
In addition to labor infringements, Uzbekistan's cotton industry is creating
immeasurable damage to the environment and to its citizens' health. Its cotton
irrigation and drainage systems continue to severely impact the Aral Sea, once
the fourth largest lake in the world. A surplus of salt in the soil, along with
pesticide residue, creates toxic dust that causes harmful lung diseases and
bronchial asthma among the Uzbek people.
How EILEEN FISHER Is Taking Action
Uzbek cotton is conventionally grown. Currently, most of our cotton is organic,
which means that it is certified as being grown on an organic farm and is
therefore not at risk of being sourced from Uzbekistan. However, we do blend
standard cotton in smaller percentages into a variety of knits and wovens, and
some of our conventional cotton comes from suppliers who source cotton from
what are widely considered "high-risk" countries.
By 2020, we hope to complete a shift to 100% organic cotton, eliminating any
possibility of Uzbek cotton from our supply chain. While we are making that
transition, we have asked our worldwide vendors and mills to clearly state the
origin of any nonorganic cotton fiber or cotton-based products used in EILEEN
FISHER merchandise. We have warned vendors that if cotton from Uzbekistan
is found, we expect them to replace the supply with cotton from ethical
sources, or they will lose our business. In addition, before bulk orders are
placed, we survey suppliers to check the source of their conventional cotton.
We are determined to weed out any cotton fiber that comes from "high risk"
locations and work to educate our suppliers about the issue.
In addition, we are partnering with the Responsible Sourcing Network, an NGO
and a socially responsible investor that works with a variety of stakeholders, to
apply pressure on the Uzbek government to end the exploitation of children
and other workers during their cotton harvest. EILEEN FISHER is also a
signatory of the Responsible Sourcing Network's Company Pledge Agreement
Against Forced Child and Adult Labor in Uzbek Cotton. We also partner with
the Cotton Campaign in its effort to bring visibility on the issue.
Resources
For a list of companies that have taken action on this issue, please refer to:
http://www.cottoncampaign.org/2014/02/24/what-are-companies-doing-to-fulfill-their-commitments-to-end-forced-labor/
To learn more about the Responsible Sourcing Network and their collaborative
initiatives to end forced labor in Uzbekistan, please refer to:
http://www.sourcingnetwork.org/cotton/
We also recommend watching
White Gold - The True Cost of Cotton
an award-
winning short film:
https://www.youtube.com/watch?v=3n39T35Ia_4.
Further reading:
http://www.soas.ac.uk/cccac/events/cotton-sector-in-central-asia-2005/file49842.pdf
http://uzbekgermanforum.org/
Visit the & Shop
Shop our eco, made in USA and artisanal products.